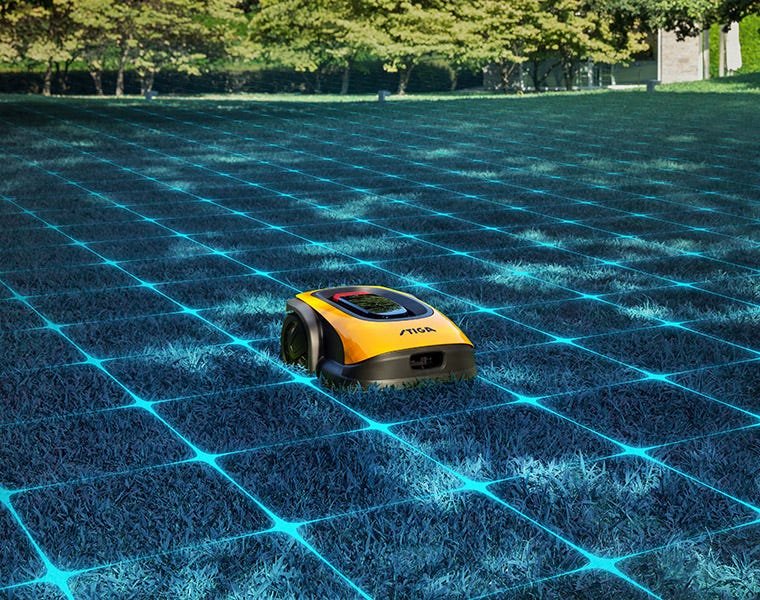 STIGA AGS technology
AGS technology allows your robot to plan mowing sessions intelligently, according to satellites signal strength, to reach every area of your garden at the proper time.
All zones in your lawn are mown regularly and accurately, leaving no zone uncut and avoiding over-mowing by passing several times in the same area. The result is an even, beautiful lawn.
Active garden mapping
Our autonomous robot mower maps the garden into a grid and knows the satellites map in the sky above it.
It monitors how satellites are moving above each cell.
It assigns a signal quality score to each cell and continuously updates this score, following the satellites movement.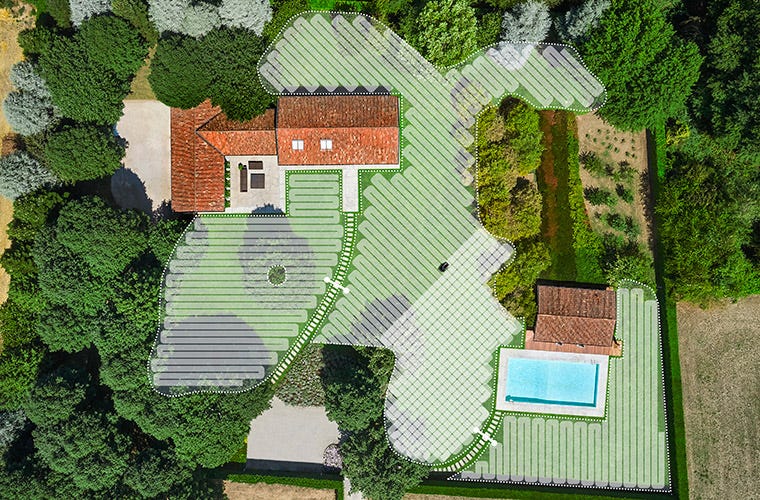 Mowing efficiency

The STIGA autonomous robot lawn mower is able to work with alternated cutting directions, to promote lawn's health and improve energy-efficiency.
The new STIGA autonomous robot mower cuts according to systematic patterns, that can be a combination of 4 different directions.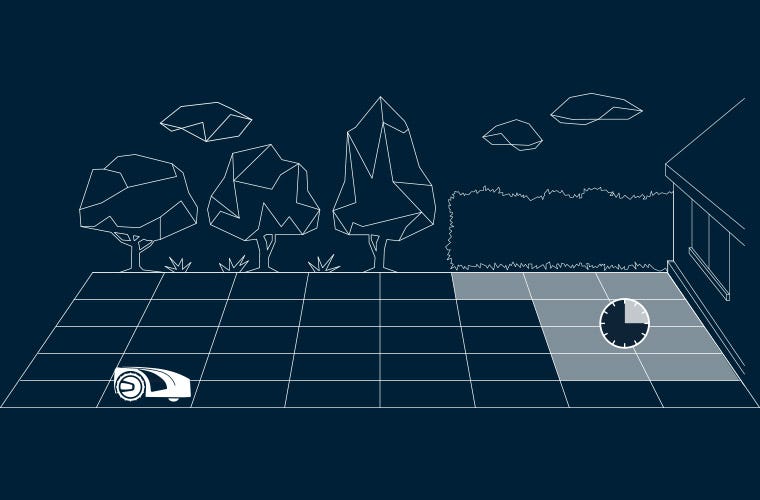 Beyond GPS. Beyond RTK. Here's AGS.
STIGA autonomous robot mowers are designed with true autonomy. The robot is actively mapping the garden to decide where and when to cut through predictive, patented AGS (Active Guidance System) technology, combined with RTK-GPS technology, ensuring 2 cm accuracy and a strong, stable signal.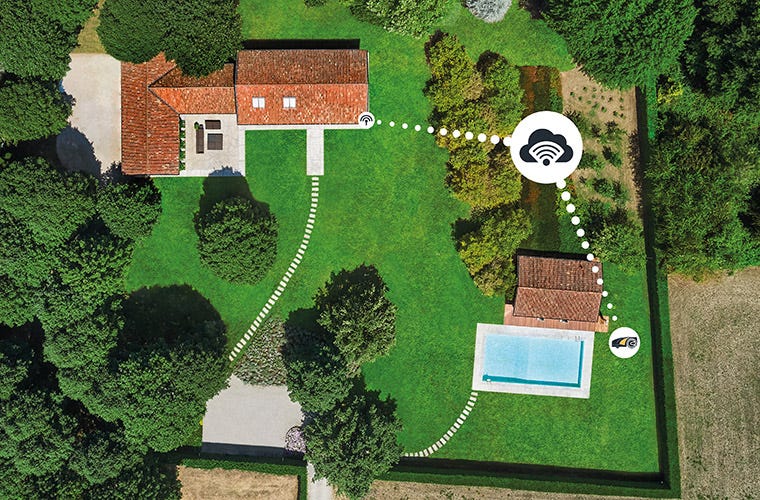 Constant communication via STIGA cloud
To work with GPS RTK technology, the robot needs a stable connection with its reference station. This connection happens through 4G data traffic.
With each robot model, a specific amount of data (meaning, mowing hours) is already included at the moment of purchase and needs to be activated when installing the robot.
Find the closest STIGA robot dealer!