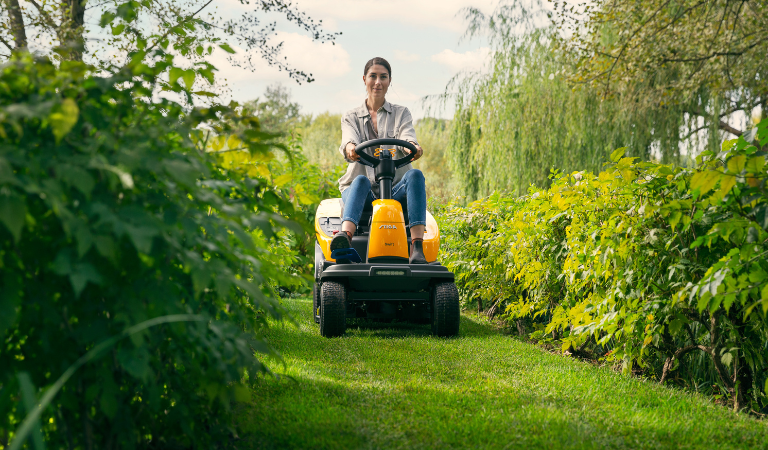 Buy a Swift and receive 3 FREE handheld tools!
Purchase STIGA's Swift battery lawn rider for just £4249.00 - saving a whopping £468 off RRP!
and receive 3 battery handheld garden tools*
(worth up to £700) completely FREE!

*3 FREE battery handheld garden tools from STIGA's 48V ranges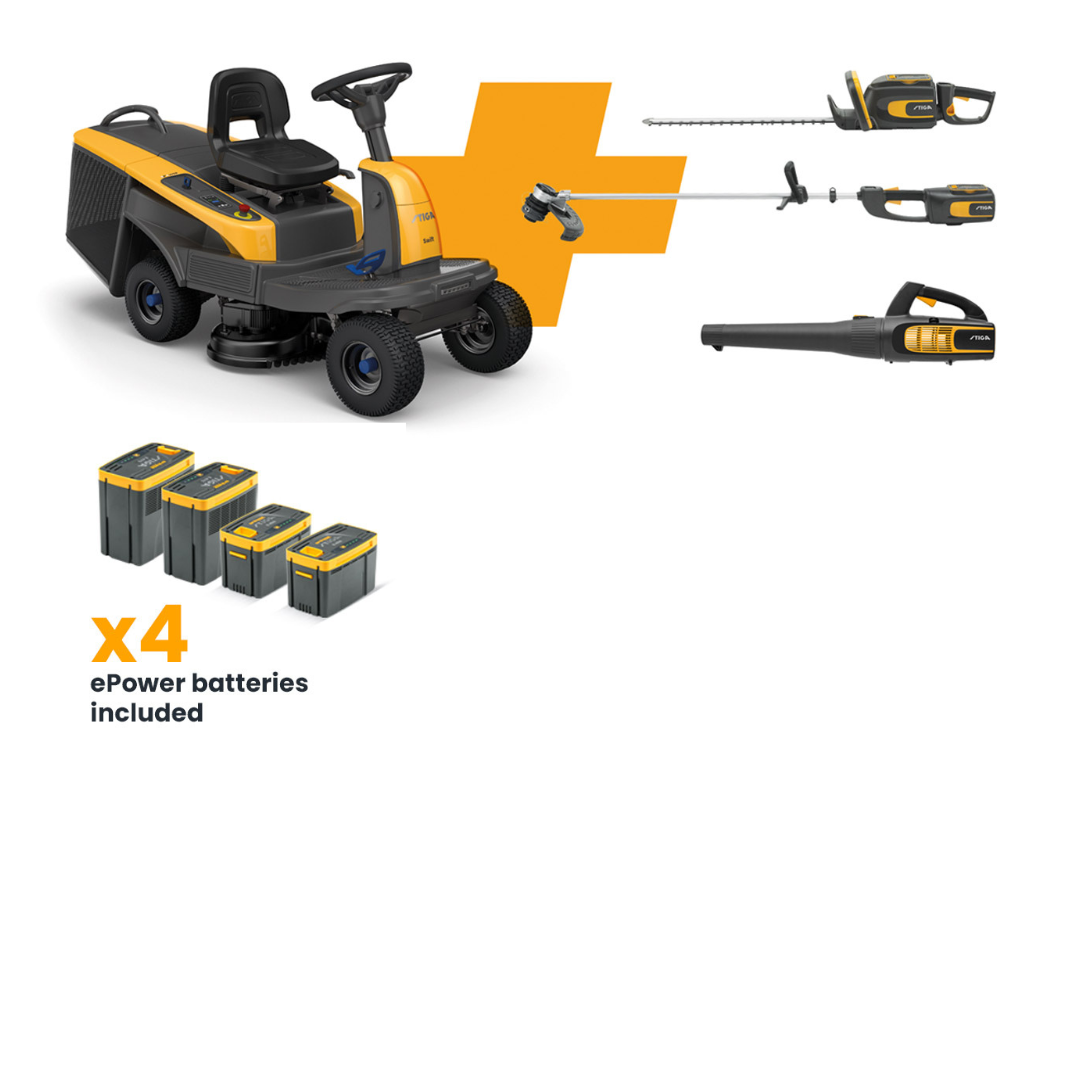 To CLAIM your FREE...
3 handheld garden tools
Purchase a Swift battery-powered ride-on mower then simply click on register your product at stiga.com/uk.
Once we receive confirmation of your online registration, your FREE battery tools will be sent to you!
Don't forget to complete the address section in MySTIGA so we know where to send your FREE products.
Happy Gardening!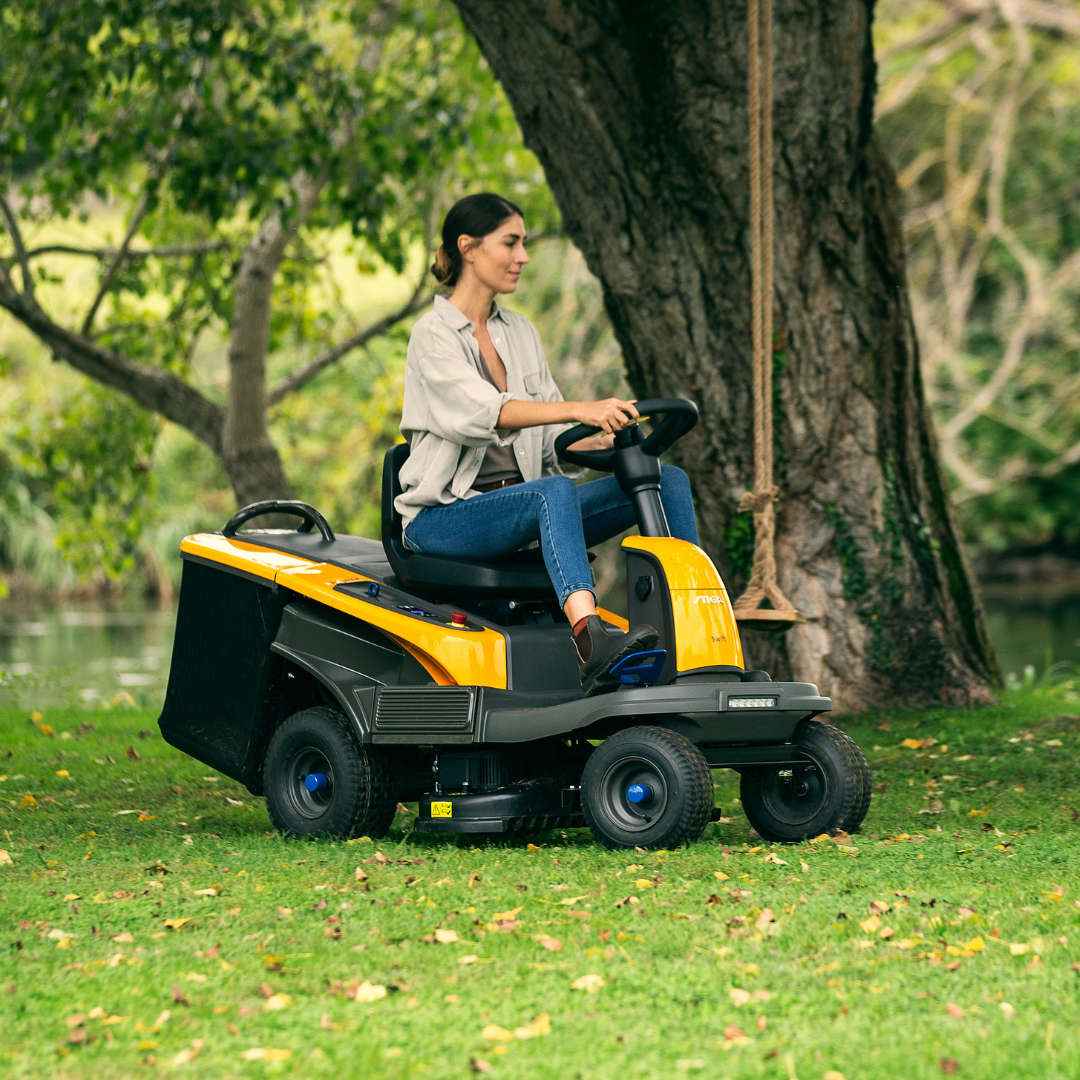 Swift 372e
Complex lawn care made simple with the exceptional manoeuvrability and compact design of the STIGA Swift.
Powered by four shareable STIGA ePower batteries, this lightweight ride-on mower makes mowing the lawn a breeze!
Share the Power
The four separate ePower batteries are shareable - fitting a wide range of STIGA battery tools including the 3 FREE tools you receive when registering your new Swift.
That's the gardening jobs covered!
Purchase online or from your local STIGA dealer
You can find your nearest authorised STIGA dealer here.