The Tornado 398e ride on side discharge tractor will spread onto your lawn in tidy rows. It's driven by a mighty 30Ah (Li-Ion) battery – developed and tested by STIGA in Italy – covering up to 3500sqm and 45 minutes on just one charge. And with a generous 98cm cutting width, you'll cover more of your lawn in less time.
Battery powered petrol-free and stress-free ride on mower
Side discharge function and mulching kit optional
Intuitive dashboard consolle with quick-press start button, alarm, battery status, and more
Brake system integrated in the electric transmission, no brake pedal. Just release the transmission pedal and the tractor will stop automatically.
98cm cutting width, adjustable to 7 different heights
48V 30Ah battery pack included – standard charger included, fast charger available included
Product details and specs
The Tornado 398e's 48V 30Ah battery pack brings you the best of all worlds: the power of a petrol lawn tractor – but without the usual emissions and noise. And the battery's power and durability provide rides lasting up to 45 minutes.

An easy-to-use dashboard brings the battery power status, and quick-press start button. A 1.2kW transaxle motor takes you to speeds up to 9,5 km/h, while two cutting blade motors totalling 3kW are free from belts, pulleys and costly maintenance. And every mowing session is a joy, thanks to the Tornado 398e's generous 98cm cutting width, adjustable to 7 heights between 25 to 80mm.
Developed for all gardening newbies or those gardeners who want to act quick and achieve a certain garden quality.
Lightweight tools
Easy to start, adjust, use, clean and store
Simple and intuitive functions
Technology
STIGA ePower
Smart, safety tested and synched with STIGA products, ePower is the next generation in batteries. Tests we run on ePower batteries are 5 times tougher than Industry standard requirements, to ensure the highest quality standards in terms of performance, reliability and battery health through time. Our batteries are efficient, as we optimised and secured the position of each individual cell; safe, as we created space to allow air to cool; and smart, as we we developed and tested the electronics and software that controls the cells. They power longer and live longer, thanks to a smart energy management operated by all machines and tools running on interchangeable ePower batteries.
STIGA One Pedal Drive
Thanks to the unique STIGA electric powertrain and the STIGA One Pedal Drive system, you just need one pedal to manage STIGA electric tractors: acceleration and deceleration run smoothly, effortless, and the parking brake is included. The STIGA One Pedal Drive gives you best-in-class precision and makes driving really pleasant.
STIGA Smart recharge schedule
When plugging your STIGA electric tractor in the garage or in your garden shed, you might prefer a certain timing for recharge, in order to save money on energy supply: open the STIGA.GO App on your smartphone and choose the Smart recharge schedule function so you can easily schedule a time slot for your tractor to recharge. It will only recharge in the given timeframe.
What's in the box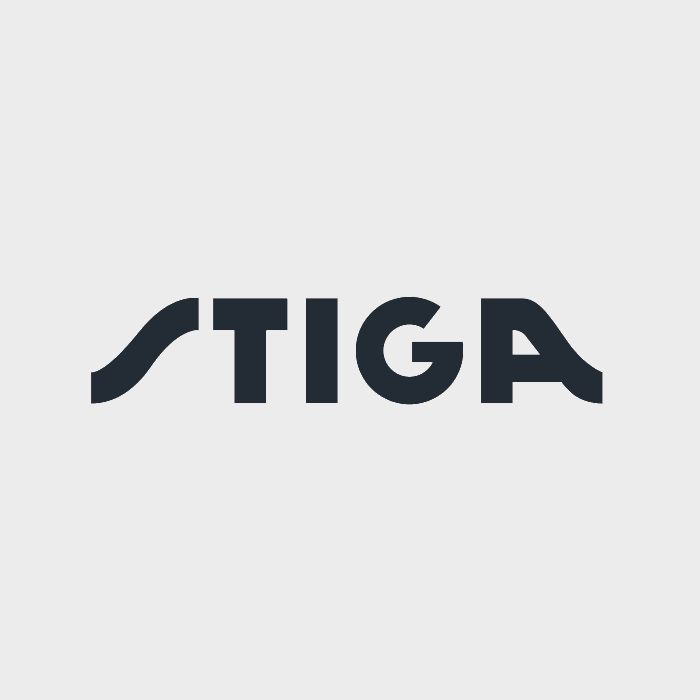 Tornado 398e
Battery tractor
Technical specs
Power source
Lithium-ion battery
Lithium battery nominal energy
1500 Wh
Charging system
External charger
Temperature control
Yes - temperature sensors
Maximum working area
3500 ㎡
Minimum uncut radius
70 cm
Cutting method
Side discharge
Cutting height adjustment
Manual with lever
Cutting height positions
7 positions
Cutting height range
25 - 80 mm
Additional cutting method
Multiclip mulching
Blade engagement type
Electric
Transmission type
Electric
Transmission method
Pedal-operated
Steering wheel
STIGA ergonomic with soft grip
Front wheel size
15x6.00-6
Safety system
Seat with Safety Contact Breaker
Battery charger
Single fast
Trailer hitch kit
Optional
Max vibration on steering wheels (m/s2)
< 2.5
Max vibration on driver's seat (m/s2)
< 2.5
Measured sound power level dB(A)
99.1
Measured sound pressure level at operator ear dB(A)
84.4
Guaranteed sound power level (LwA) - dB(A)
100