At Christmas, a beautiful wreath is a must-have! To create a colourful, impactful wreath that will give your house a lovely Christmassy feel... just have a look around the garden! Pretty much everything you need is right there: flexible branches, pine-cones and leaves. Don't be lazy, and don't be afraid to make a mess! Recycling, DIY and crafts involving the use of natural materials are a great way to avoid waste, both financially and environmentally.
Are you ready? Let's get started!
Here's what you need to make a DIY Christmas wreath. You'll be pleasantly surprised to discover that almost all the materials you'll need to create a classic wreath can be found in your garden, at the park, in the street, or during a woodland walk.
Flexible tree-branches - indispensable as they'll be intertwined and shouldn't be broken
Twine or rope
Holly, ivy and other kind of evergreen foliage
Scissors or shears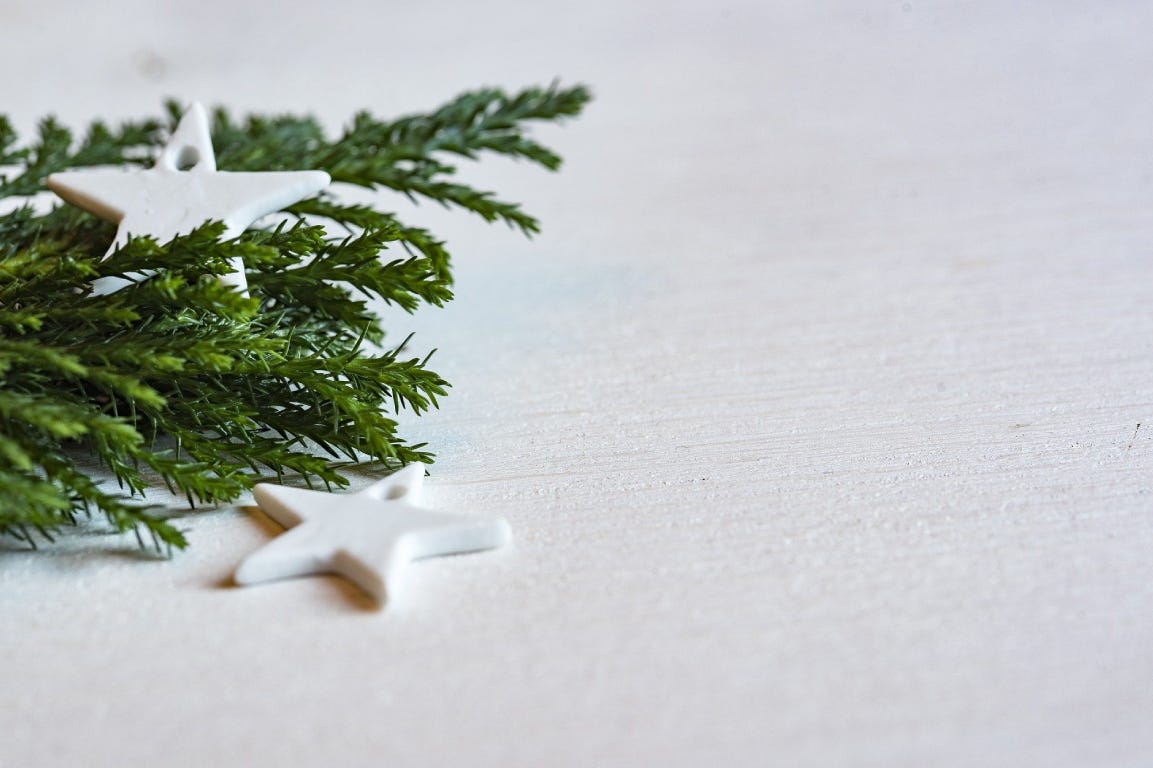 1. The basics
The first step is to make the base of the garland using flexible branches. Start with 4 or 5 pieces roughly between 80 and 100cm in length, then twist them together and secure them with string. Continue weaving until you've obtained the base you're looking for (this is dependent on personal taste and how you imagine the final result).
Branches must be flexible - almost soft - since you'll have to create a circular arrangement. If you can't find any suitable branches, buy fake plastic ones, either green or brown, and they'll provide a convincing alternative to the genuine article.
When all the branches are woven together, you'll need to bend them to form a circle, and then tie all the ends together. Let the ends overlap, so as to create a uniform thickness along the entire circumference. And there's your base, ready for decoration!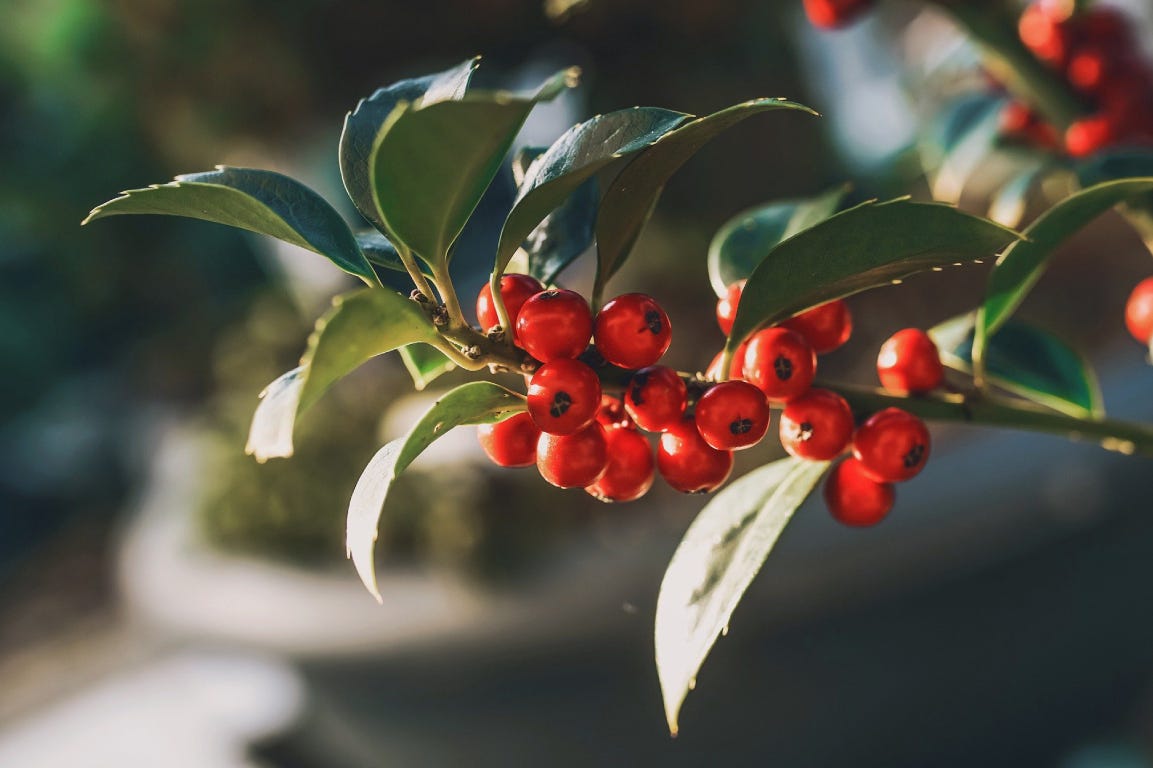 2. Decorate
Let's move on to most creative part of the project, where you can experiment and produce your own design. Firstly, use a satin thread or ribbon to wrap around the upper part of the crown and create a buttonhole for hanging or wall-mounting.
Now it's time to make the most of your garden and use it as a source of inspiration for your creativity – collect leaves of all shapes and sizes and enhance your bouquet with holly, ivy, mistletoe and small twigs.
Place your creation on the garland, making sure it covers the base and hides any untidiness. You can then fix it into position using florist's thread, keeping everything securely in place.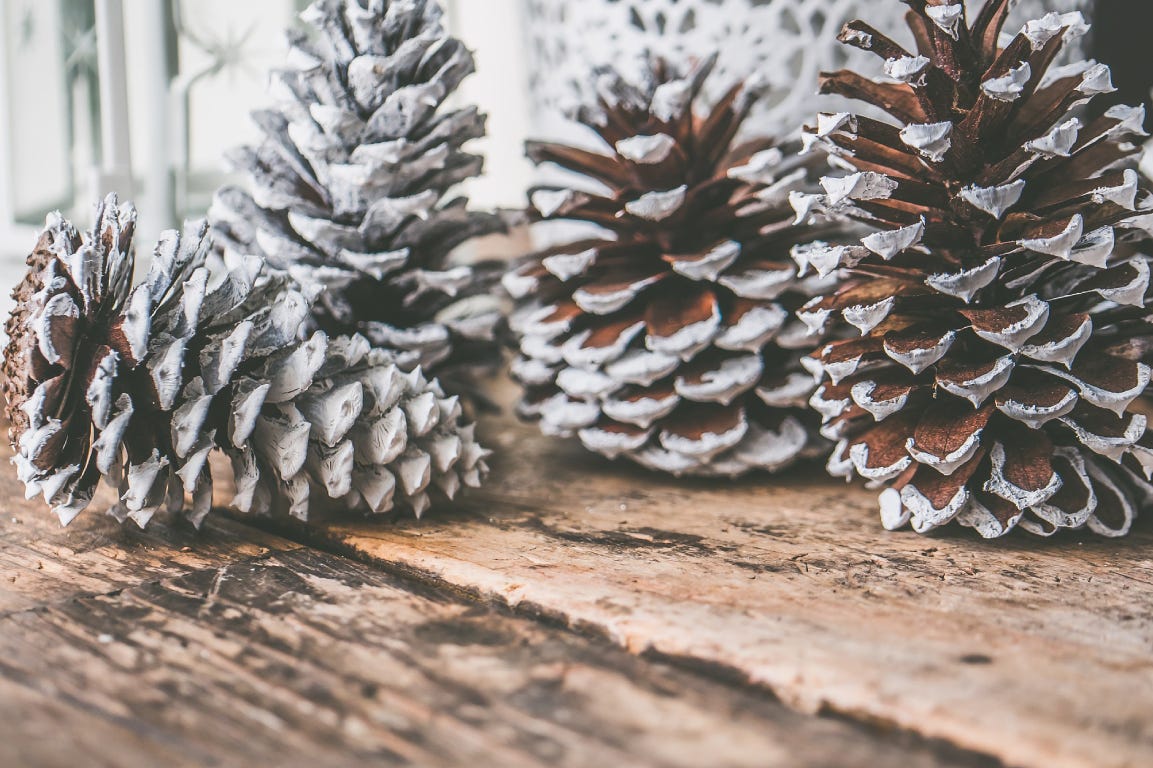 3. Fill the blanks
When you're happy with your arrangement, you can fill-in any gaps with red berries, dried flowers or dried-orange slices. If you've got a particular colour-tone in mind, let yourself be guided by your imagination.
The final step is to tidy the circumference - and anything that protrudes from the base - with shears. Now your unique Christmas wreath is ready! You can hang it at the front door, or place it in a prominent position within the house.
Just like all floral arrangements, this garland is a fresh product and is not intended to last very long. The leaves will quite quickly begin to wilt, and you certainly won't be able to re-use it! On the upside, this means you'll get to have fun putting together another arrangement next year!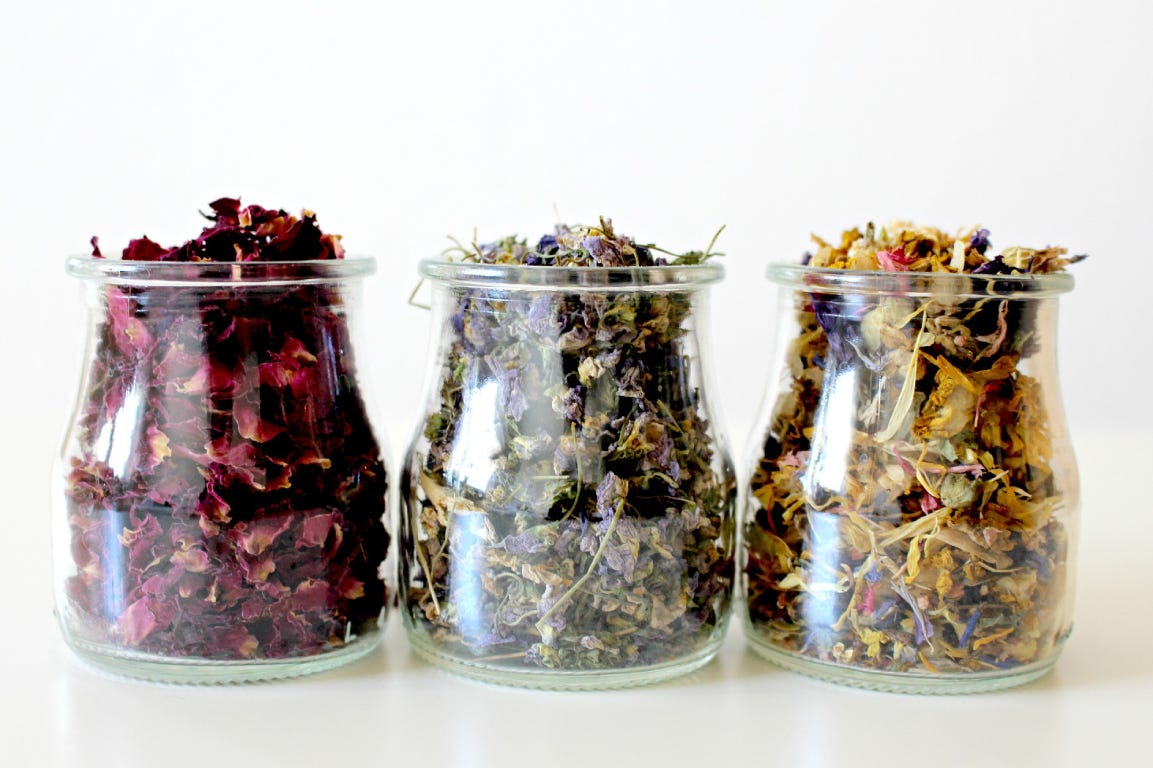 4. Share!
Now it's your turn! With your festive wreath finished, you can share your creation with us on Instagram by tagging #STIGAxMas!