STIGA Autonomous robot mowers
Intelligent garden care. Cable-free.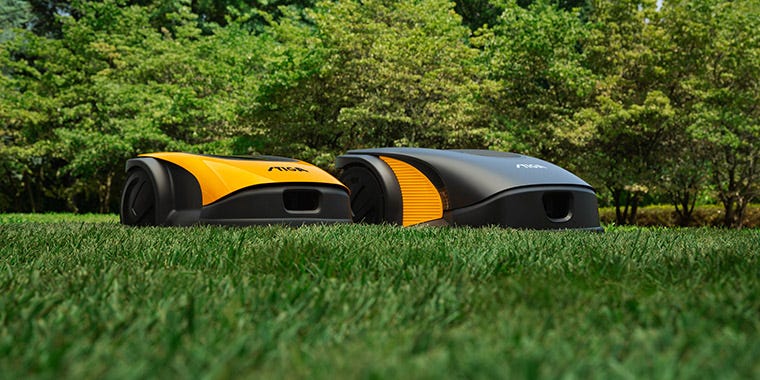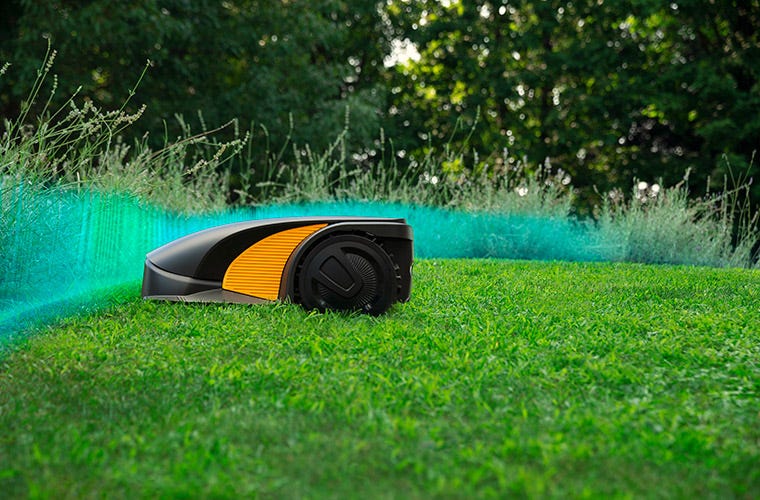 Cable-free
STIGA autonomous robot lawn mowers navigate without needing a wire.
The installation is fully virtual and done via the STIGA.GO App.
The new STIGA autonomous robot mower works collecting information from satellites signals, both GPS and all other GNSS systems, to know their positions and navigate around the garden.

Intelligent mowing plan
STIGA AGS technology allows your robot to plan mowing sessions according to satellite signal availability, to mow with precision and accuracy.
Knowing the satellites' positioning in advance, our autonomous robot mower plans ahead each mowing session in each area.
All zones in your lawn are mown regularly and accurately, leaving no zone uncut and avoiding over-mowing by passing several times in the same area. The result is an even, beautiful lawn.
Fully adaptable perimeter
The new STIGA autonomous robot mower is cable-free, meaning installation as well as perimeter setting can be fully managed via APP.
This means, every time something changes in the garden, the perimeter can be easily modified by the user in few minutes.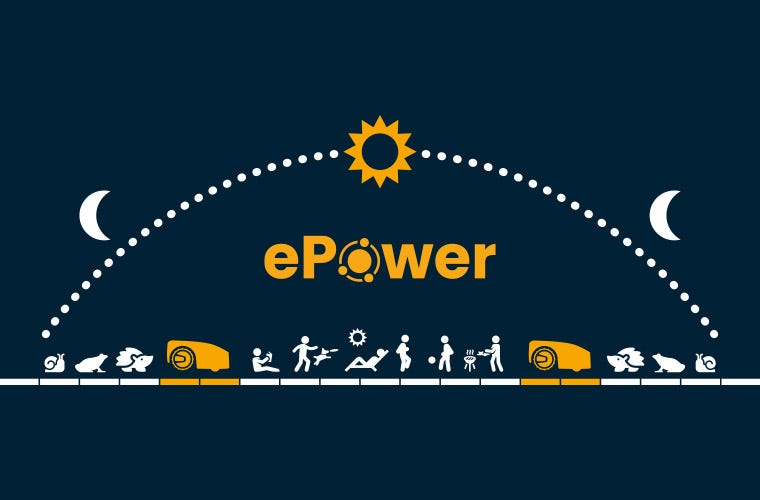 Better battery technology
Well-positioned to grant a perfect balance, the ePower integrated battery capacity allows the autonomous robot to care for the lawn in as little as 2 mowing cycles a day.
Even after 4 years of use the battery still operates at over 80% of its capacity.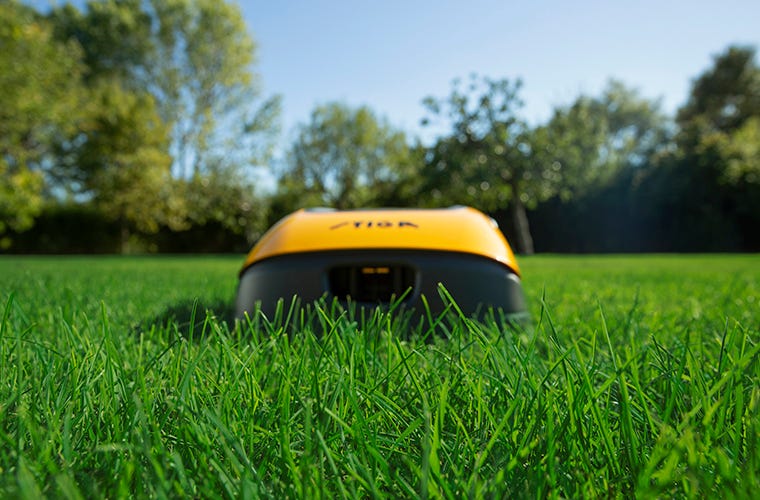 Naturally healthier lawns
STIGA autonomous robot lawn mowers are equipped with 4 to 6 pivoting carbon steel razor blades, spinning at up to 2850 rpm, ensuring high cutting performance. The blades' sharpness and material compound allow a neat cut, letting the grass seal and heal naturally.
A healthy lawn means a healthy garden.
Each garden is a small ecosystem, built by daily and nocturnal creatures that live in it.
At STIGA, we want to protect nocturnal life in gardens by designing our robots to be able to manage cutting sessions in daylight hours, so the hedgehog can occupy the garden overnight.