True autonomy. Naturally healthier lawns.
STIGA autonomous robot mowers.
Cable-free, intelligent garden care.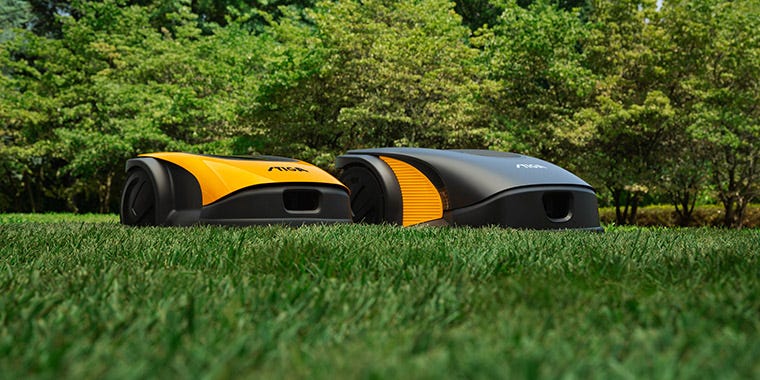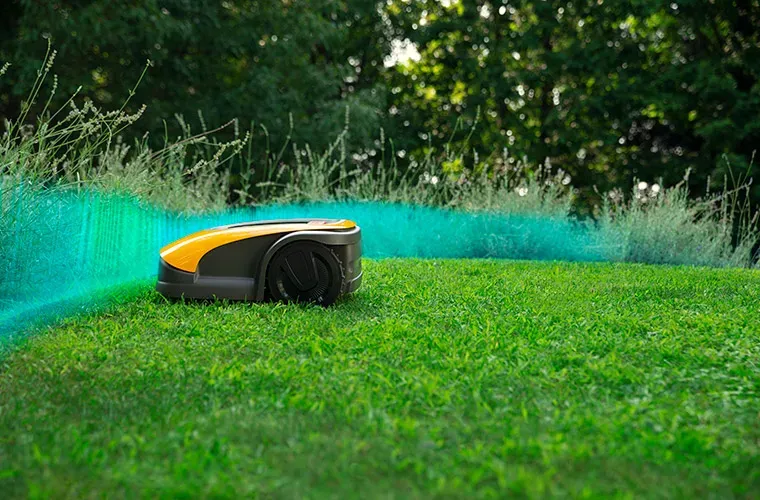 When speaking of 'autonomous' robot mowers, there is no longer need of a wire to guide the robot in its perimeter, which becomes fully virtual.
It's the way the robot navigates inside that perimeter, how it is able to take care of lawn's health, how it makes your life much easier is what makes a STIGA autonomous robot mower completely different from all others.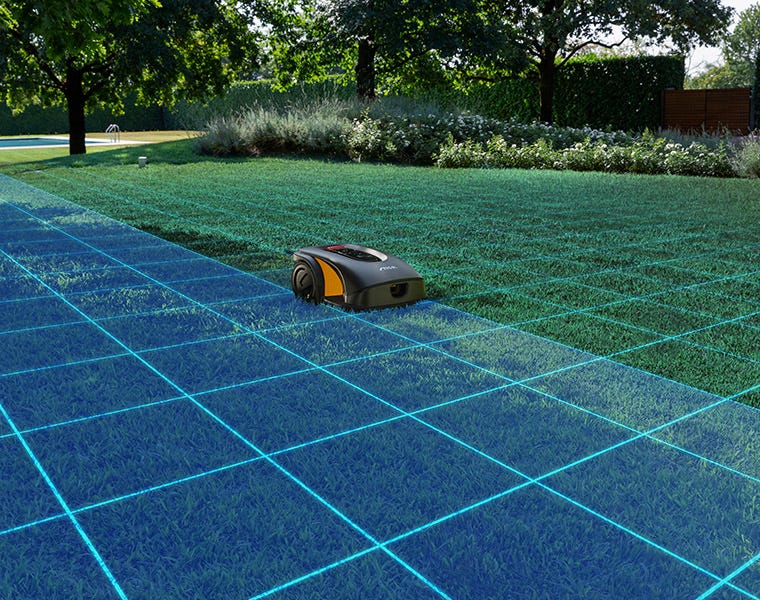 Beyond GPS. Beyond RTK. Here's AGS.
STIGA autonomous robot mowers are designed with true autonomy. The robot is actively mapping the garden to decide where and when to cut through predictive, patented AGS (Active Guidance System) technology, combined with RTK-GPS technology, ensuring 2 cm accuracy and a strong, stable signal. All zones in your lawn, no matter how big (up to 5000 sqm) are mown regularly and accurately, leaving no zone uncut and avoiding over-mowing by passing several times in the same area. The result is an even, beautiful lawn.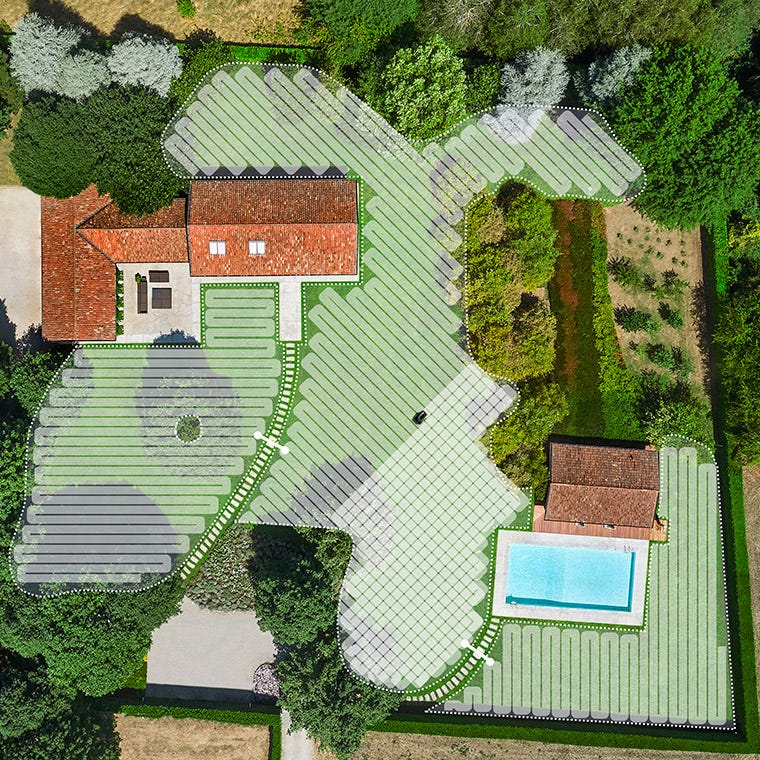 Systematic cutting patterns
STIGA autonomous robot lawn mowers are equipped with 4 to 6 pivoting carbon steel razor blades, spinning at up to 2850 rpm, ensuring high cutting performance. The blades' sharpness and material compound allow a neat cut, letting the grass seal and heal naturally. STIGA autonomous robot mowers further optimise the battery usage as they work according to systematic cutting patterns, meaning they are not cutting randomly anymore. A STIGA autonomous robotic mower has multiple direction change programmes, so there's no chance of overmowing. You can easily combine preferred cutting patterns - choosing between different directions - through the STIGA.GO App.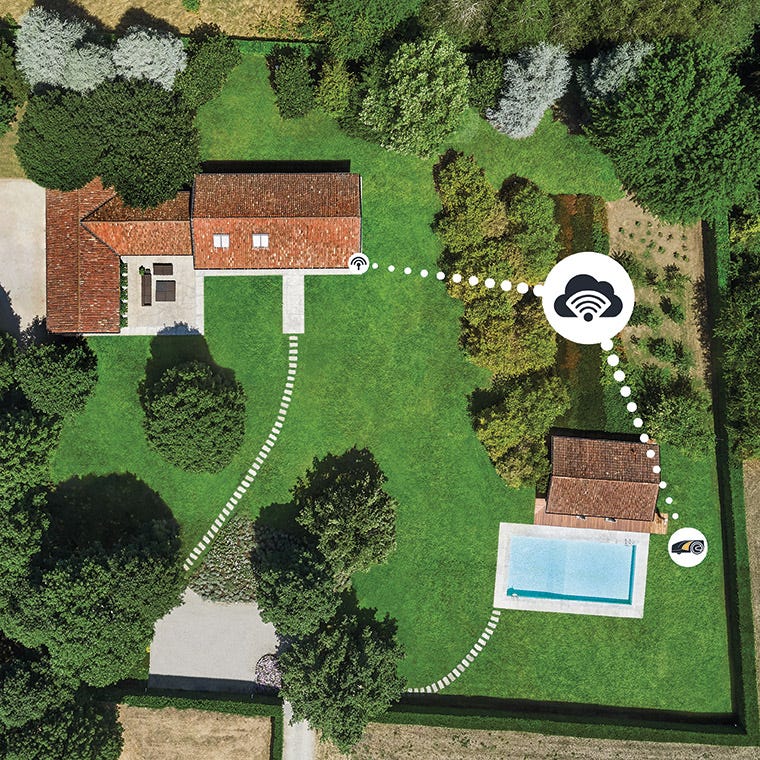 Beyond radio signal, there's 4G.
STIGA autonomous robot mowers are equipped with 4G technology, that's more reliable than traditional radio waves and allows a constant connection between the robot and its reference station, making its GPS RTK technology properly work. The technology of the robot is based on data communication between the STIGA Cloud and the robot itself. No matter how the garden looks like, STIGA autonomous robot mowers' signal is stable and safe.
Full freedom. Full flexibility.
Being the reference station included with your STIGA autonomous robot mower, you have full freedom and flexibility in deciding where and how to position it in your garden. You are not dependent on a reference station placed away from your home, which means you are 100% in control of your robot ecosystem. You might even decide to move the reference station to a vacation home during summer or to share it with your neighbour and you are totally free to do so whenever you want.
The STIGA autonomous robot mowers will be available in shops in Spring 2023.