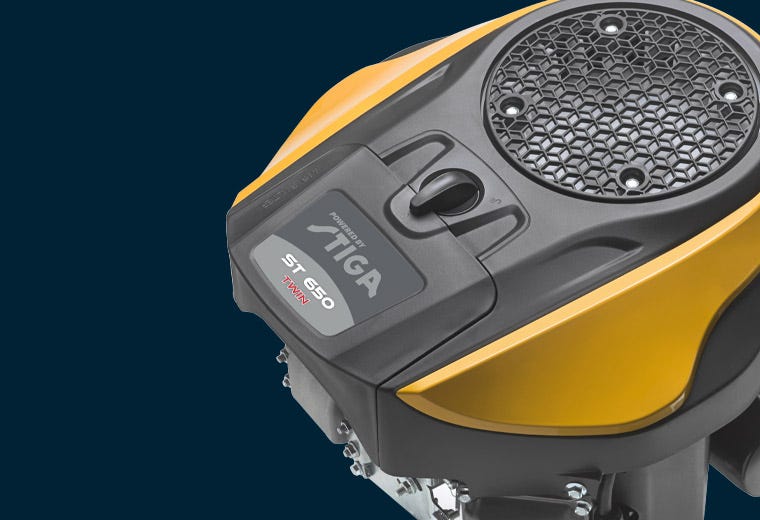 Why STIGA?
Our engines are not only designed to fit STIGA machines in terms of style and dimensions.
STIGA engines' performance and torque curve are specifically developed to match the machine they equip and the kind of work it needs to manage.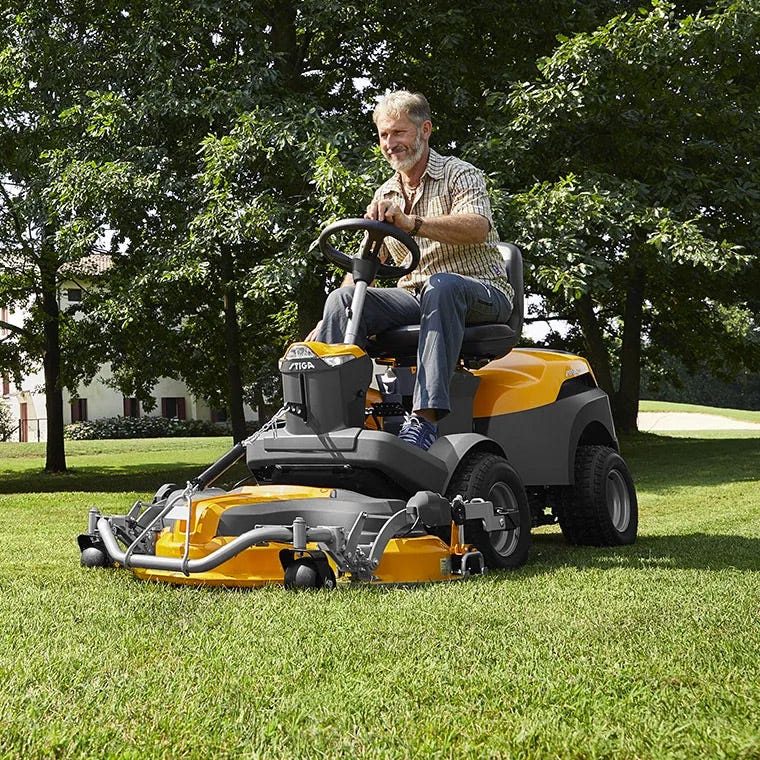 Developed for garden care
STIGA engines are designed and tested to ensure the best cutting and collecting performance, no matter how tough the grass may be. STIGA engines enhance the machines' performances, because they are studied to make the machine give its best in any working condition, on any kind of grass.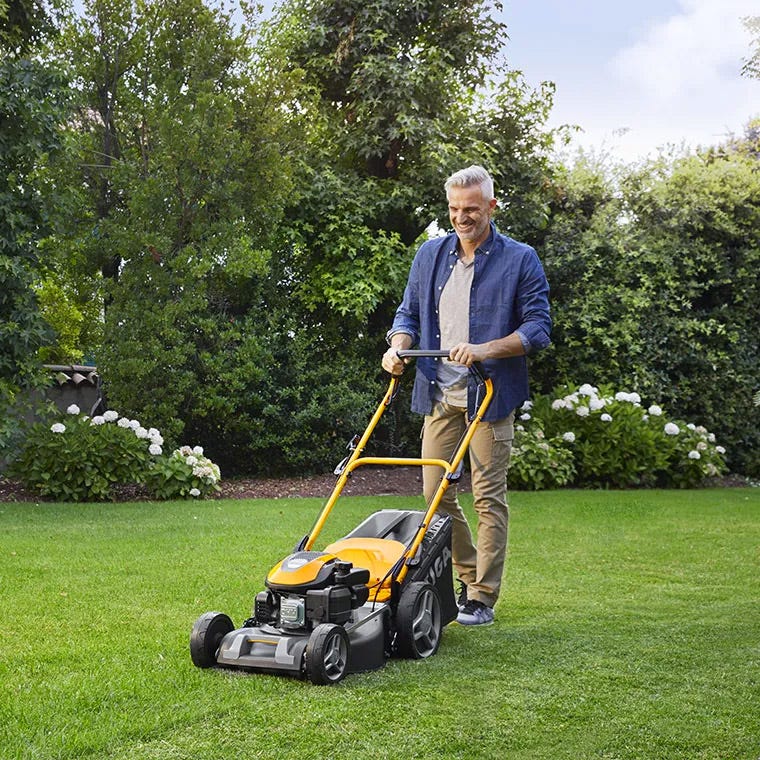 A whole range
There is a perfect match for every STIGA machine. STIGA walk-behind lawn mowers, front mowers and garden tractors are equipped with STIGA engines, both single- and twin-cylinder.
How do we test our engines?
All STIGA engines undergo very strict test procedures, in order to offer the best possible reliability and working experience to our consumers. Engines are developed and tested for torque and performance curves. Durability is tested both in lab, simulating the resistance usually generated by grass, and on field.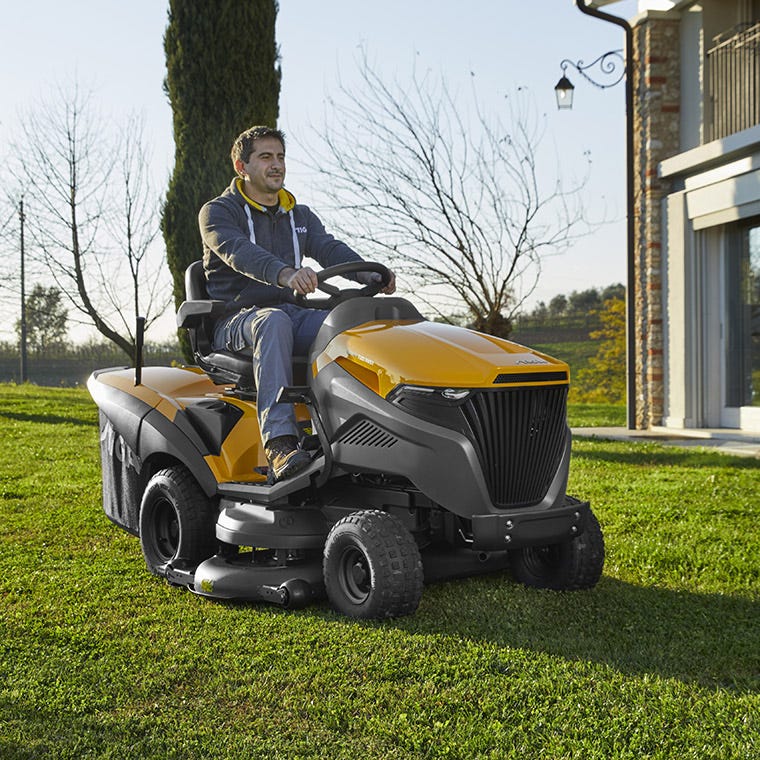 Performance
Our engines are designed to offer the maximum performance in real cutting conditions. They are tested and developed to reach the maximum torque on grass, with minimum engine rpm drop.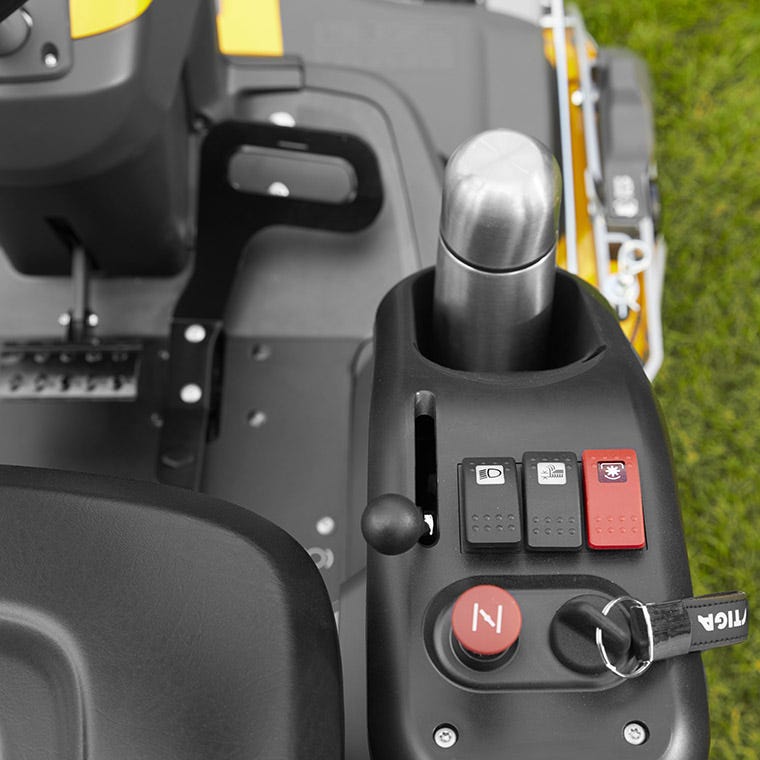 Startability
Our engines start quickly and instantly, also in case of very low temperature conditions. All engines are certified to grant the best possible starting experience to the end users.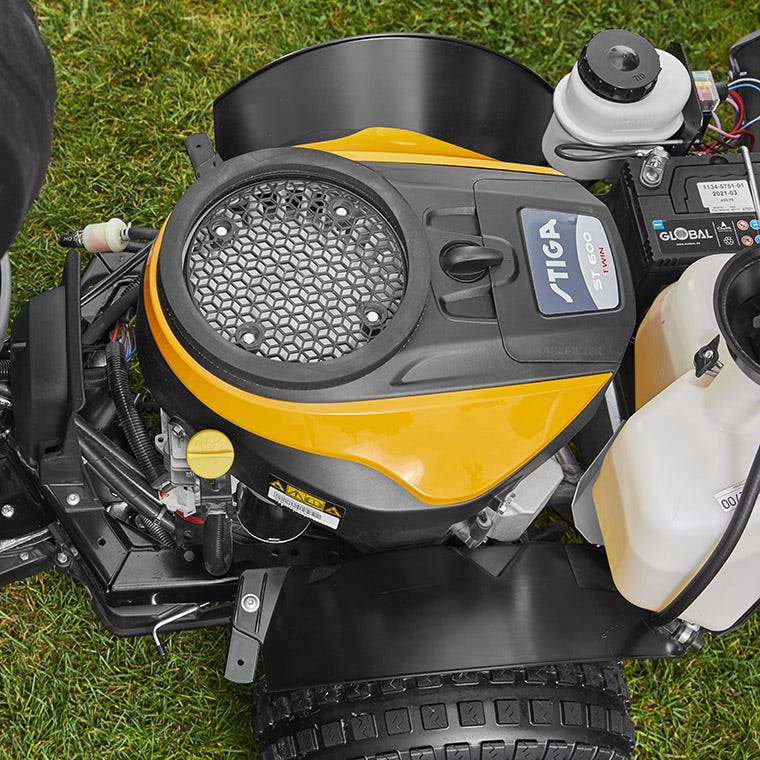 Consumption
The fuel consumption is constantly measured on field and test bench to tune the engines for maximum efficiency. All our engines are tested and set up in order to be compliant with international standard requirements in terms of emissions.
STIGA Twin-cylinder engines
Designed by STIGA, made for excellence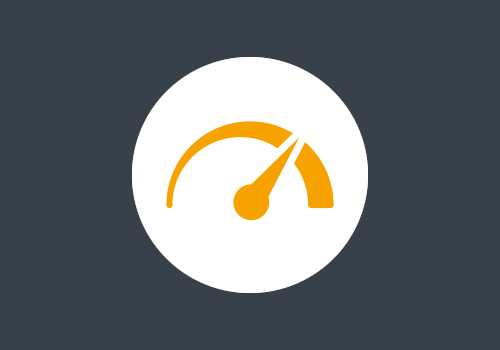 Born to perform
The design of the ventilation system - impeller, grid and crankcase – enables excellent cooling and ensures power-output is maintained under all conditions.
Fewer emissions
Two-barrel carburettors allow for accurate fuel-metering, which means fewer emissions and lower fuel-costs.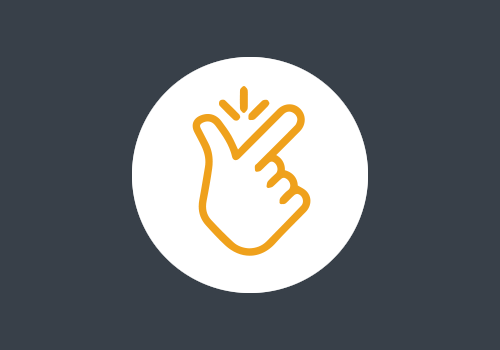 Easier than ever
The engines' housing and design make routine maintenance-jobs fast and hassle-free. A specific oil-plug means draining operations can be managed by the operator and are quick, simple and clean.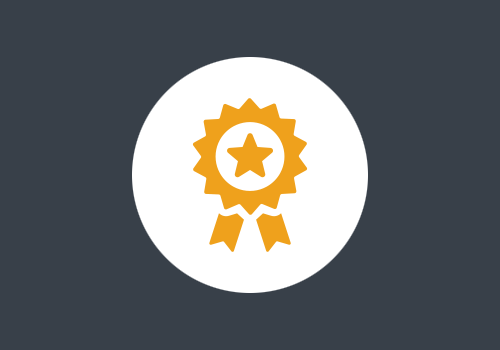 You can trust a STIGA Engine
Thanks to employment of only the highest-quality components, such as cast-iron cylinder sleeves and Stellite exhaust valves, these engines are characterised by their rock-solid reliability.