STIGA ePower
Caring for your garden like never before
STIGA ePower batteries are...
Smart
STIGA ePower 48V systems are not only strong, but also 'smart'. The tools constantly adjust the power demand to deliver exactly what is needed for the job at hand.
Tested beyond standards
Testing conditions for STIGA ePower batteries are five times tougher than industry-standard requirements. This ensures the highest quality in terms of performance, reliability and long-term battery health.
Smart communication continues while recharging
Batteries can find recharging a very stressful operation. STIGA batteries are smartly managed also by the charger. It automatically regulates the optimal current, voltage and temperature as it recharges.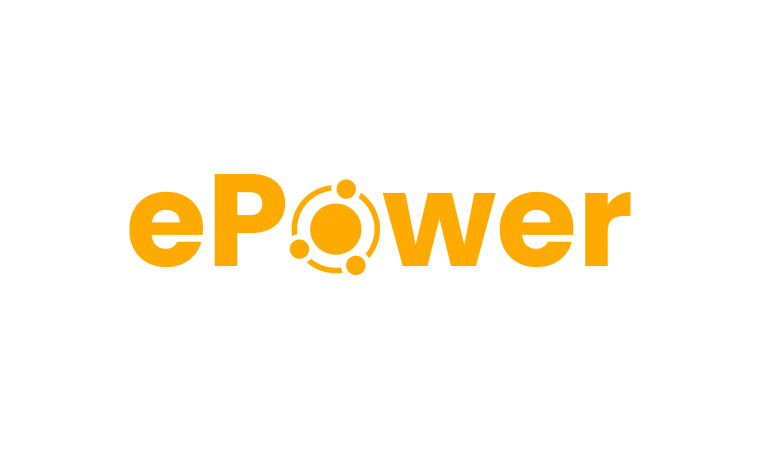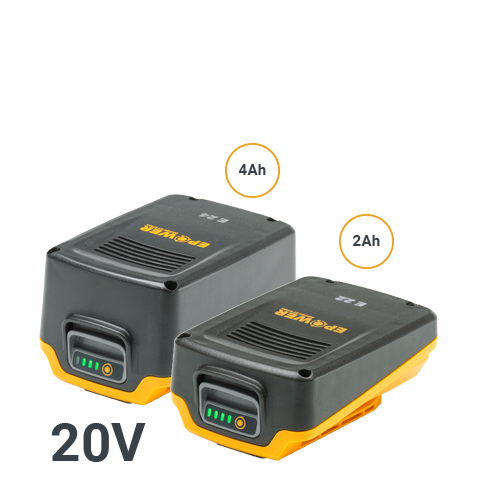 ePower batteries. Choose the right energy for the job in hand.
STIGA ePower batteries include both 20V and 48V models with different battery capacities. Here's a quick guide to help you choose the right one for your gardening tool:

Think about the scale of the task to be done, and how power-hungry it is. As a simple rule:
- Less demanding and less time-consuming jobs can use batteries with lower voltage and Ah values.
- More demanding and more time-consuming jobs require a higher voltage and higher Ah values.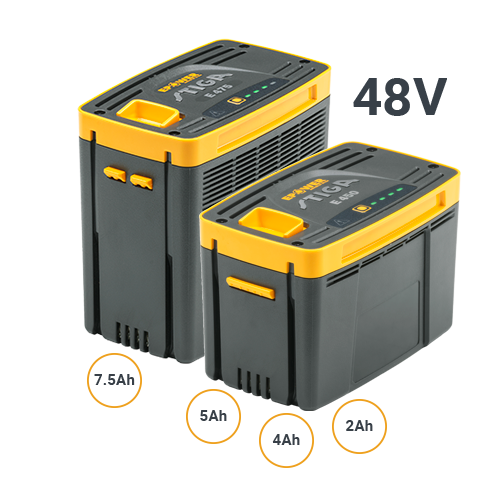 STIGA ePower is driving a wide range of products, from the smallest hand-held tool to walk-behind lawn mowers, even a ride-on-mower! The world of ePower includes both integrated and shareable batteries, powering different products for different use.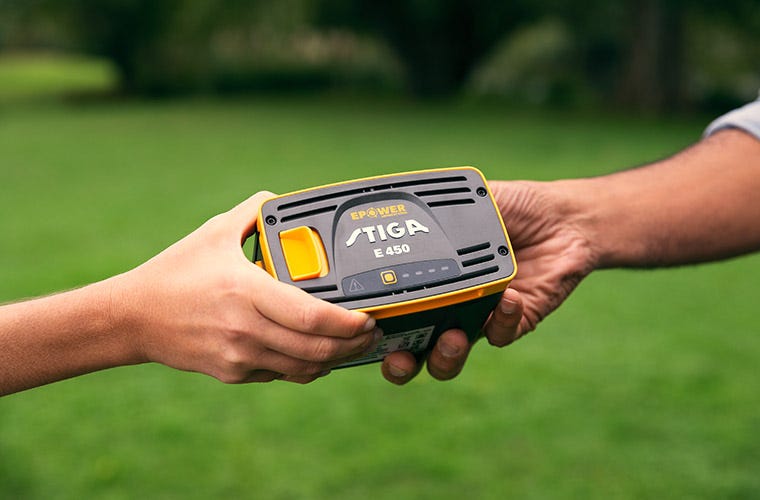 Shareable ePower
From hand-held tools to walk behind lawn mowers, to big garden tractors, STIGA ePower drives a wide range of equipment. Shareable battery packs mean the same battery can be used to power different tools, while integrated packs form part of the machine.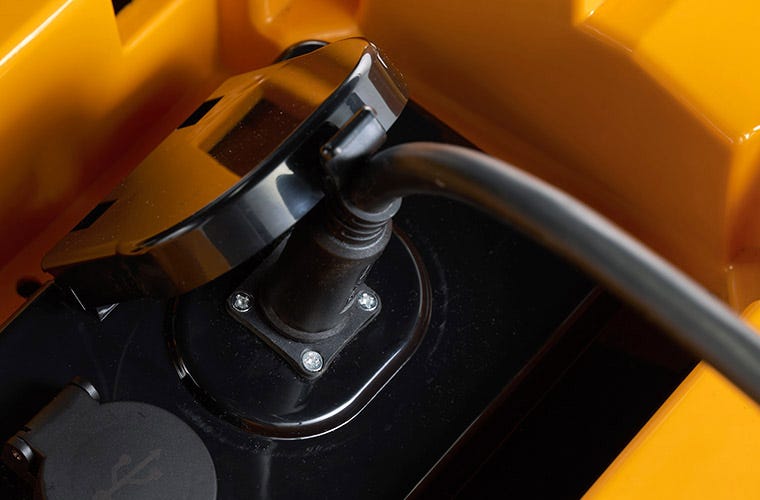 Integrated ePower
From electric tractors and robot mowers to STIGA brand-new axial mowers. STIGA ePower integrated battery packs have been designed and developed specifically for the machine they're in. Ideal for big to huge lawns, they offer unparalleled runtime and performance – covering a maximum working area on a single charge.
Products with an integrated ePower battery:
Our ePower batteries includes both 20 and 48V models with different battery capacities, choose the right one for your gardening tool.