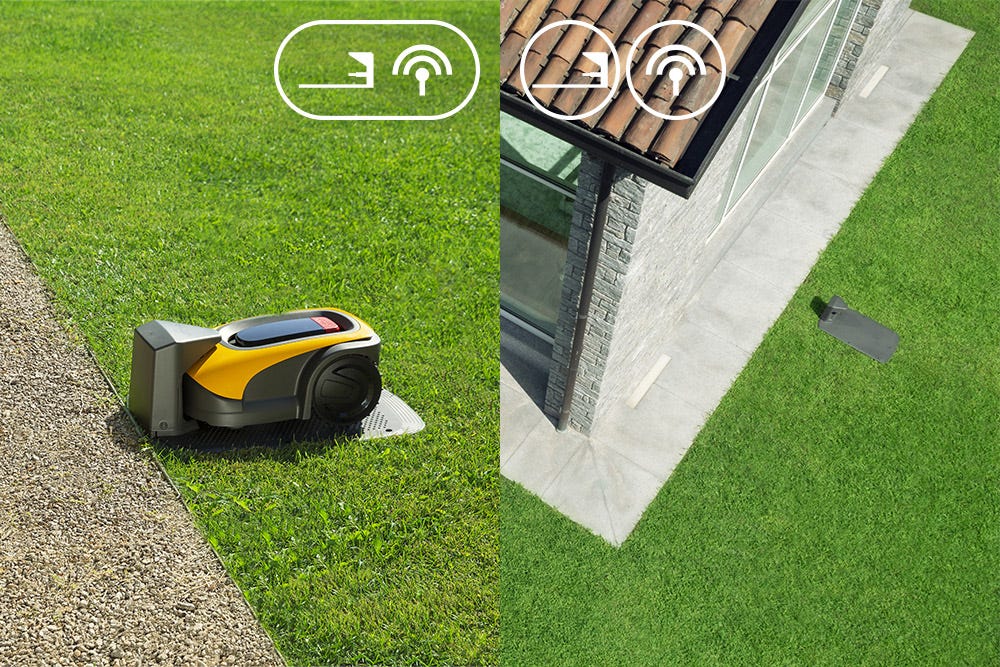 Did you know there are two installation options?
The docking station is always installed on a flat surface on the ground. This is where the robot mower comes to recharge and rest between mows.
The reference station however can be installed in or next to the docking station on the ground or alternatively mounted higher up, on a post or building, clear of trees and other obstructions.
If the sky is not completely visiable from the docking station then mounting the reference staton higher up is recommended.
The reference station uses GNSS signals from satellites above and communicates with the robot mower in order to map out your garden and to know where to mow.
Your authorised STIGA robot dealer will select the best option for your garden.
*Full installation and set-up will be carried out by your local authorised STIGA robot dealer*