STIGA Autonomous robot mowers
Intelligent garden care. Cable-free.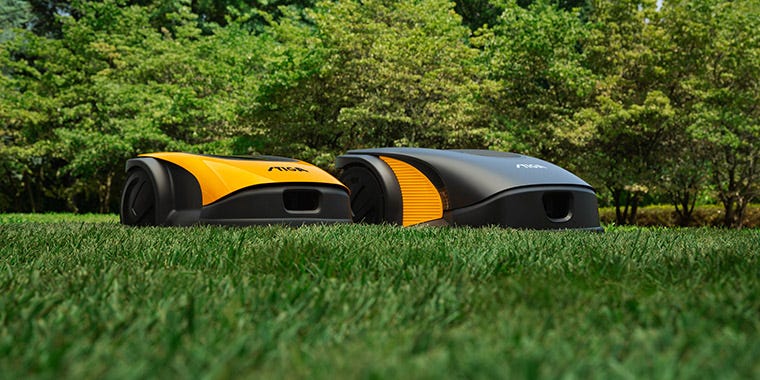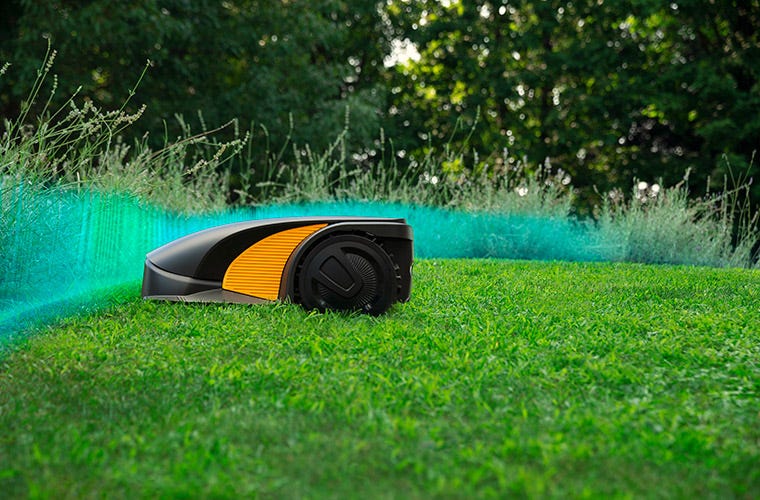 Cable-free
STIGA autonomous robot lawn mowers navigate without needing a wire.
The installation is fully virtual and done via the STIGA.GO App.
The new STIGA autonomous robot mower works collecting information from satellites signals, both GPS and all other GNSS systems, to know their positions and navigate around the garden.

Intelligent mowing plan
STIGA AGS technology allows your robot to plan mowing sessions according to satellite signal availability, to mow with precision and accuracy.
Knowing the satellites' positioning in advance, our autonomous robot mower plans ahead each mowing session in each area.
All zones in your lawn are mown regularly and accurately, leaving no zone uncut whilst also ensuring that no area is over-cut. Resulting in a perfect healthy looking lawn.
Fully adaptable perimeter
The new STIGA autonomous robot mower is cable-free, meaning the installation as well as perimeter setting can be fully managed virtually via the STIGA GoAPP.
Allowing you to update your virtual perimeter and cutting area every time you change your lawn earily; from adding a new border, pond or simply placing garden furniture on the lawn.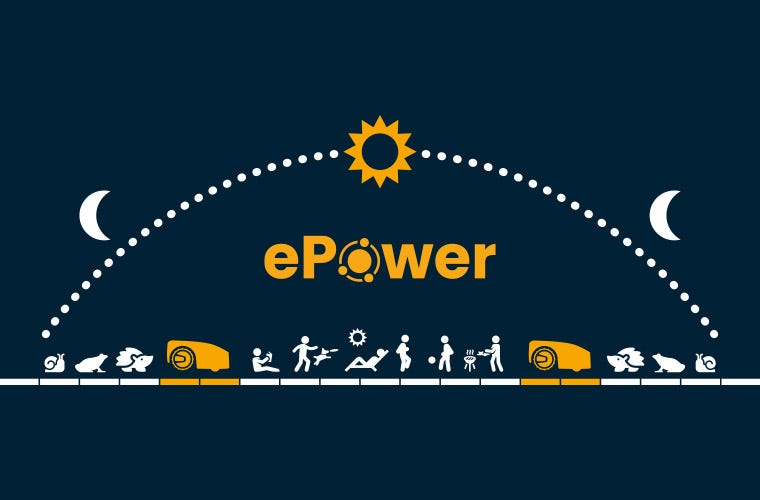 Better battery technology
The ePower integrated battery is well-positioned within the robot to ensure the perfect balance.
Powerful enough to care for the lawn in as little as 2 mowing cyces, still operating at over 80% of its capacity, even after 4 years of use.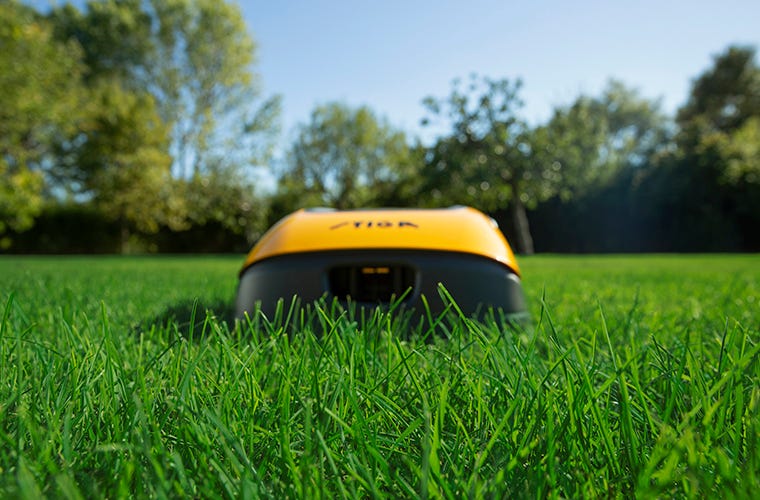 Naturally healthier lawns
STIGA autonomous robot lawn mowers have 4 to 6 (dependent on model) pivoting carbon steel razor sharp blades that spin at 2850rpm for maximum cutting performance. The blades slice the grass with a sharp neat cut with every rotation, this is important for the lawns health as it allows the blades of grass to seal and heal naturally.
Find the closest STIGA robot dealer!
A healthy lawn means a healthy garden.
Each garden is a small ecosystem, built by creatures that live in it, during the day and night.
At STIGA, we want to protect nocturnal life in our gardens and have designed our robots to manage cutting sessions in daylight hours, allowing animals such as hedgehogs to safely live in our gaden.