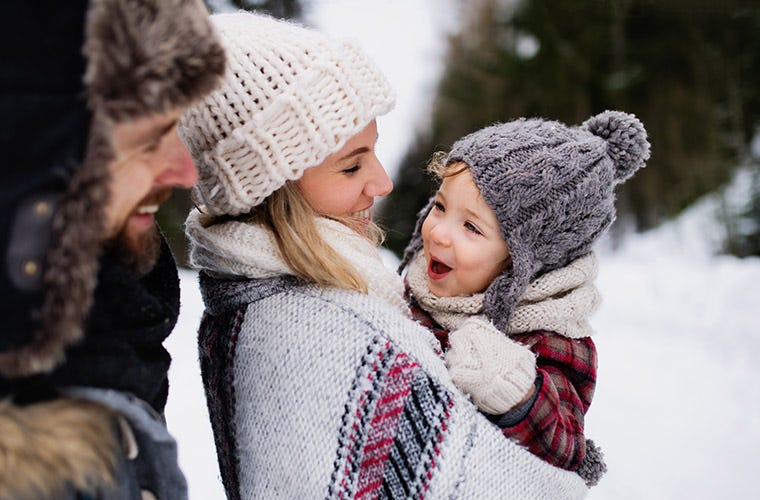 STIGA Winter gardening essentials
Whatever the weather this winter, STIGA's got you covered. Here are our top tips for a happy garden during the colder months.

Deck the halls
One of our favourite winter tasks is bringing the outside in. Making interior decorations with holly, conifer branches, mistletoe and pine cones helps us to feel connected to the garden during the colder weather. Top tip - if you're using a homegrown Christmas tree, stand it in a bucket of water outside for a few days before bringing it in and then remember to water it.
Winter is the ideal time to prepare for the new year ahead. Hard prune roses, wisteria, fruit trees, Japanese maple, and overgrown shrubs. Your garden might look bare after all this pruning, but come Summer, your plants will reward you with lots of beautiful colourful blooms.

STIGA can handle it!
Transform your STIGA front mower into that must-have snow-clearing machine with our range of winter accessories. Simply switch your cutting deck for a blade, sweeper, or snow thrower, – and keep walkways and driveways free of snow and ice. Meanwhile, our STIGA sand spreader, that can be simply attached to the back of your front mower or garden tractor will distribute sand, salt, and gravel – so you can save ice-skating for the rink!


Use snow chains for added safety and stability, and protect your machine from harsh weather with a STIGA protective cover.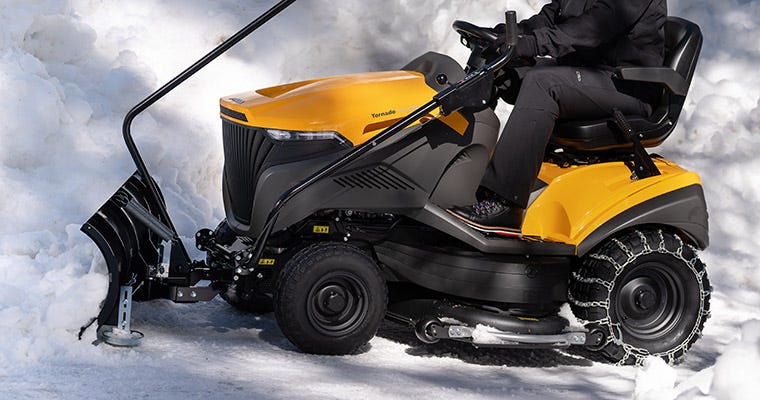 Prep your fireplace
There's nothing like roasting chestnuts on an open fire and basking in the glow of crackling embers on a cold winter's night. Whether you're cutting up wood from a fallen tree or prepping logs for the fireplace, STIGA have an extensive range of battery-powered, electric and petrol chainsaws to suit all your wood-chopping needs.
STIGA Service
Give your STIGA gardening tools some TLC this festive season. Have them serviced in time for Spring – Find your local STIGA dealer who will be happy to service your garden tools.
REGISTER YOUR PRODUCT HERE

Winter battery storage tips
If your battery and charger are not going to be used for a long period of time, remove the battery from the charger and disconnect from the mains. Keep batteries in a cool shaded place without humidity, between 0-45°.