STIGA Gyro is the first ever drive-by-wire joystick mower with STIGA Direct Drive technology. Battery-powered, energy-efficient and safe. The STIGA drive-by-wire system is really intuitive and easy to manage. The whole design and functioning of the STIGA Gyro axial mower is built on the patented STIGA Direct Drive technology. STIGA Gyro 500e is the smallest model in the family, featuring a 98 cm cutting deck (mulching as optional) and a 40Ah battery pack. Up to 5000 sqm working area (on one charge).
STIGA Direct Drive – STIGA patented technology improving driveability and reliability of the machine
Safe – Maximum control and optimum stability, even at high speed
STIGA ePower – Performance beyond industry standards
Made for wide areas – Covers up to 5,000 sqm on one charge
STIGA Smart driving & cutting mode to adjust machine depending on work to be done
Product details and specs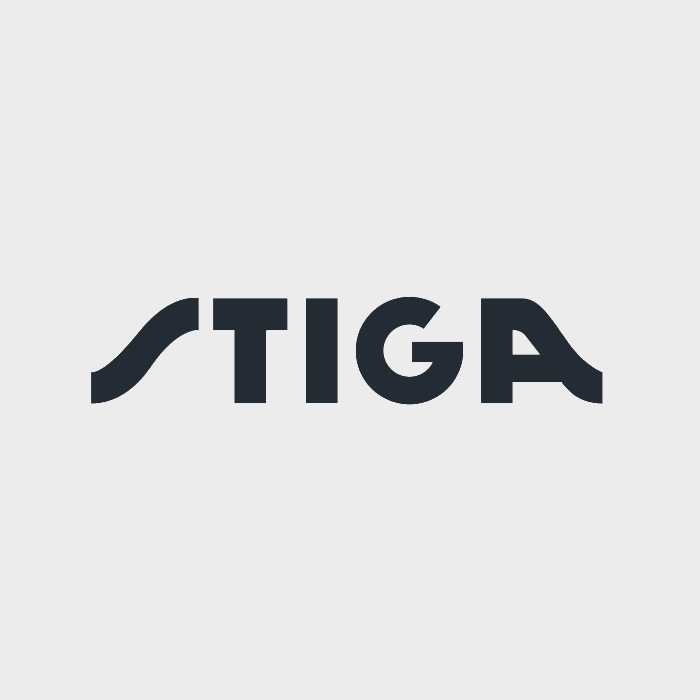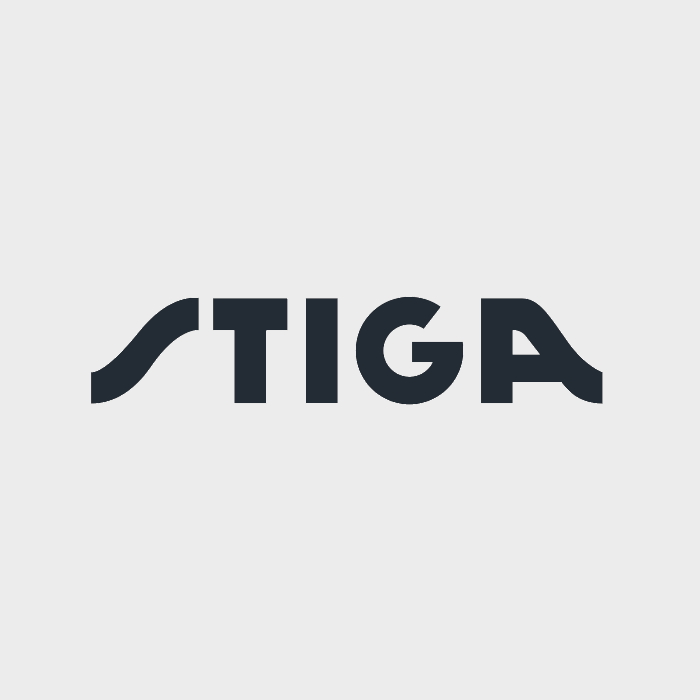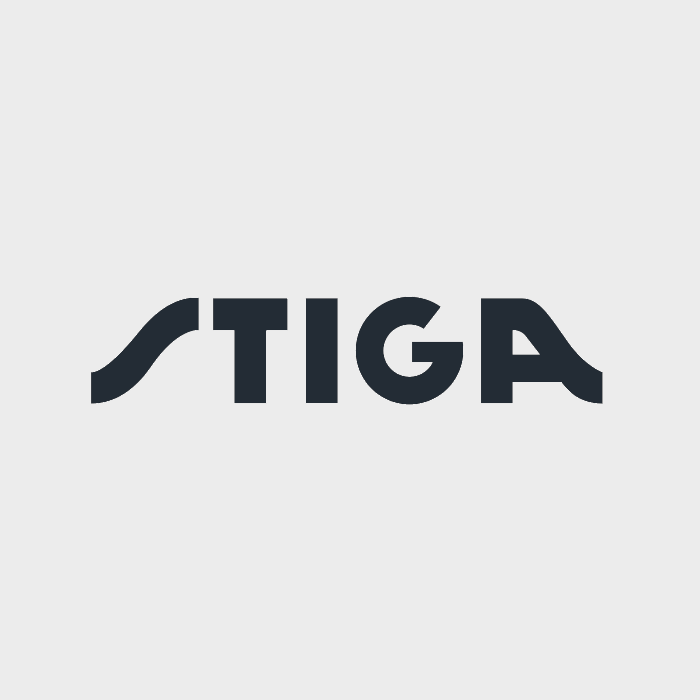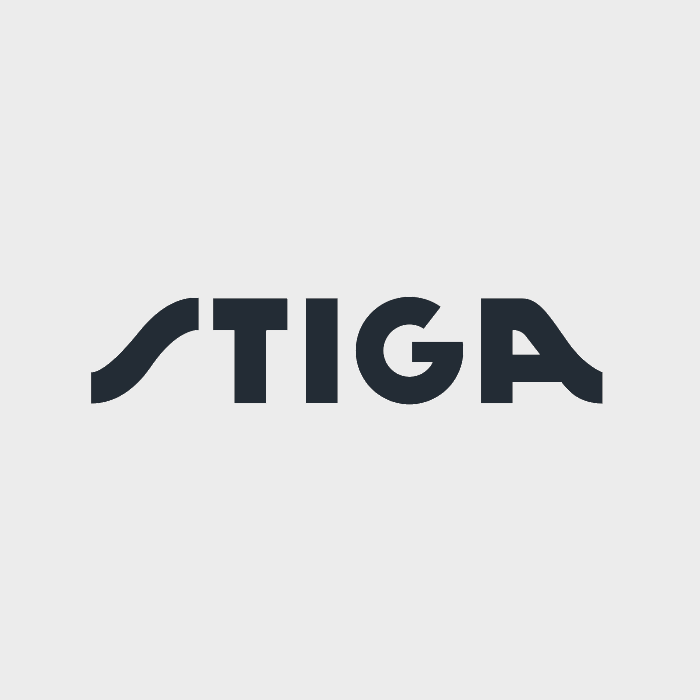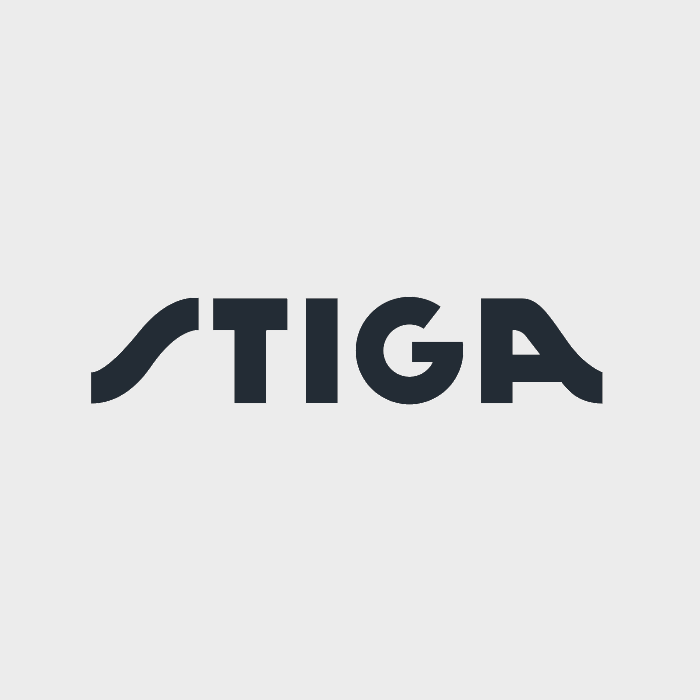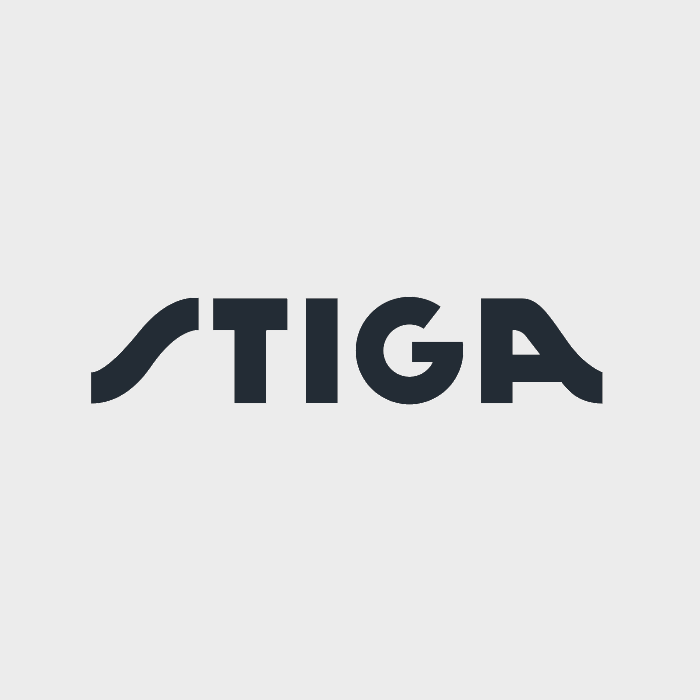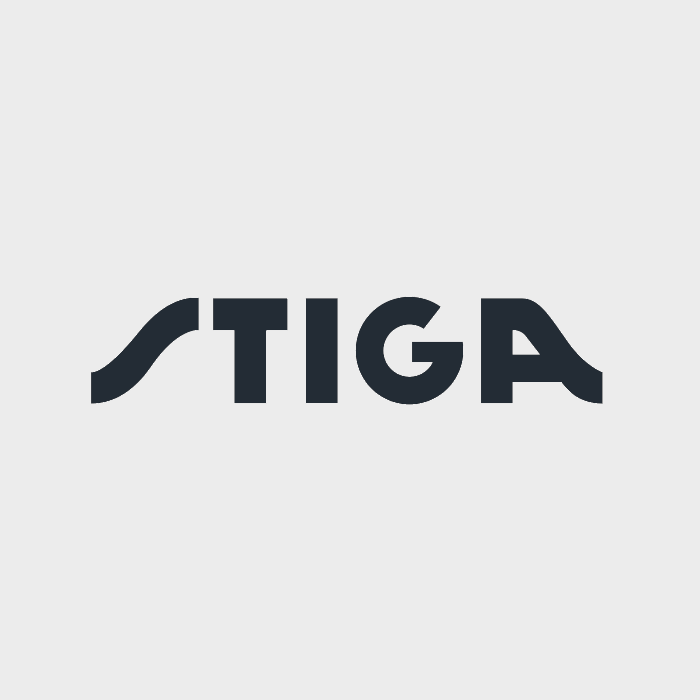 The unique joystick technology by STIGA gives you maximum control over direction, steering and speed – and a 360º turning radius makes cutting around trees, shrubbery, flower beds and garden ornaments effortless; like a zero-turn mower, but bettered.

Control both blade rotation and traction speed for a fully customisable cut, perfectly suited to the shape, size and condition of your lawn. The STIGA Vehicle Management System communicates automatically with the machine's traction controllers, independently managing Direct Drive motors in each rear wheel to deliver an instant response, maximum safety and precise trajectory as you mow.

Move the deck to eight cutting positions using the lightweight central lever. Then with STIGA's Smart Cutting Mode, choose from three blade speed settings: Eco (2.800 rpm) for very frequent mowing of soft grass or if you choose to mulch the grass; Standard (3.000 rpm) for usual, weekly sessions and cuts up to 2.5 cm; and Boost (3.200 rpm) for quicker cuts or thick, taller grass.

Gyro allows you to combine the cutting and driving speed to suit the kind of work to be done on your lawn. You can choose between Standard for your usual cutting sessions; and Performance at 11 km/h for the fastest results. For each of the speeds, Gyro will automatically limit minimum and maximum speeds and apply different acceleration curves - this way, you will always feel in control, regardless of whatever speed you choose.

Thanks to a very well-studied weight distribution and a very low centre of gravity (just 55.3 cm), Gyro gives optimum stability - both for pitch and roll - also on slopes up to 15°. Following STIGA's tradition of testing beyond industry standards, Gyro is tested to ensure a greater safety margin (up to 32°) in comparison to the suggested use of the machine. Plus, the electronics of the machine automatically manage speed limitations when on slopes, further enhancing its safety.

With its integrated ePower battery pack and 98cm-wide side-discharge cutting deck, the Gyro 500e can mow up to 5,000 square metres on one charge – with minimum noise and vibrations. Use the included fast charger to fully recharge the battery pack in just two hours and 45 minutes.

Step in and out easily – the wide footboard gives plenty of legroom. Have complete visibility over each working area. Enjoy the feeling of fitting in the machine, not just perching on it. And drive comfortably thanks to the seat with high back support, and dual parallel suspension system absorbing vibrations across bumpy ground. Controls are all at reach and can be managed with just one of your finger tips.
A step up for you to work in larger garden environments or be engaged in multiple tasks and for longer sessions.
Robust tools
Tougher jobs
Prolonged sessions
Diversified works
Technology
open_in_full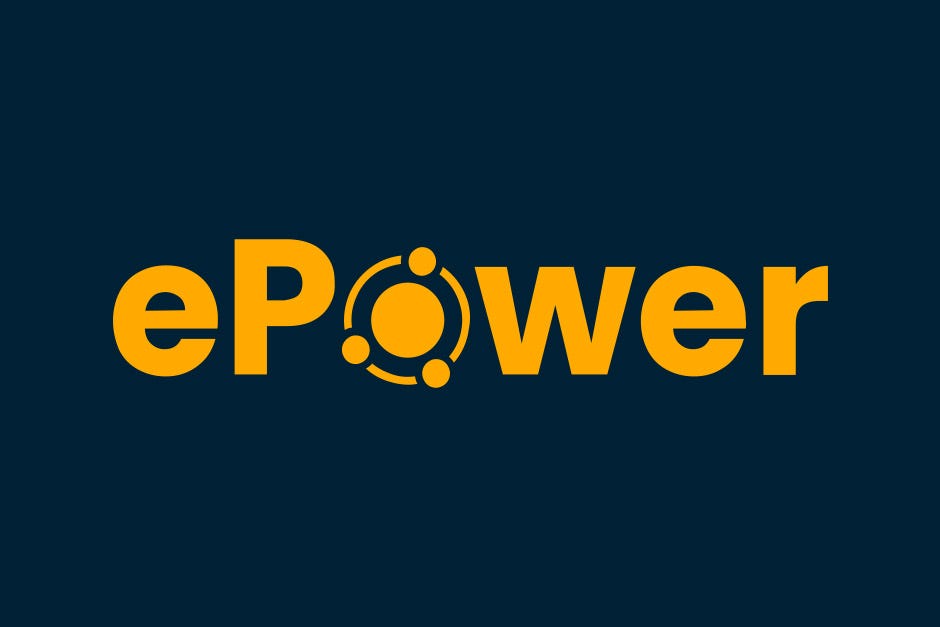 STIGA ePower
Smart, safety tested and synched with STIGA products, ePower is the next generation in batteries. Tests we run on ePower batteries are 5 times tougher than Industry standard requirements, to ensure the highest quality standards in terms of performance, reliability and battery health through time. Our batteries are efficient, as we optimised and secured the position of each individual cell; safe, as we created space to allow air to cool; and smart, as we we developed and tested the electronics and software that controls the cells. They power longer and live longer, thanks to a smart energy management operated by all machines and tools running on interchangeable ePower batteries.
open_in_full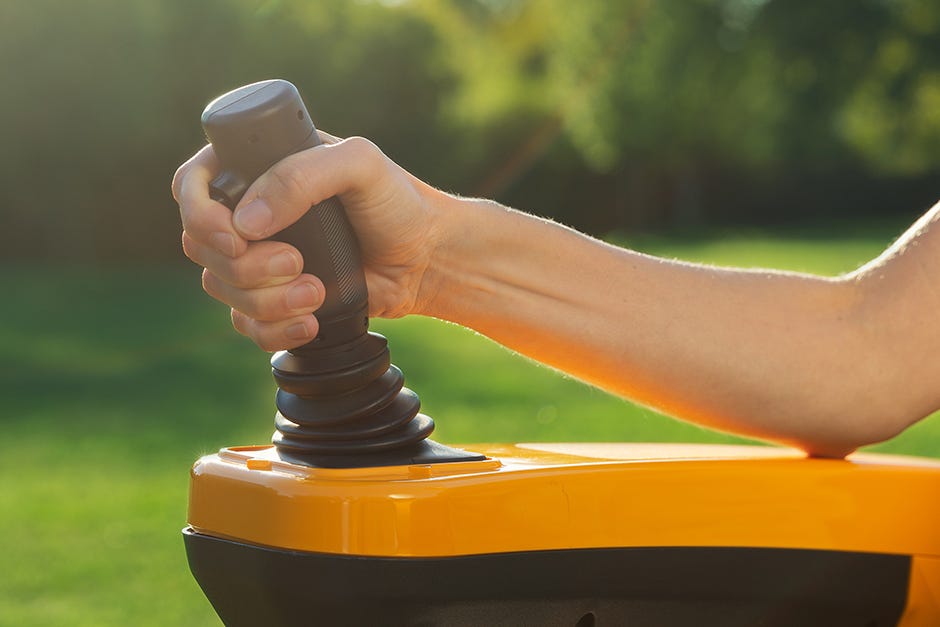 STIGA eMotion
STIGA presents the most innovative and intuitive controller ever designed: A unique electronic system to effortlessly govern the direction, the steering and the speed. With no compromises on maneuverability, nor speed. Giving a 360° turning radius for extreme maneuverability, higher efficiency, meaning no uncut areas, and finally up to 13 km/h for unmatched productivity.
What's in the box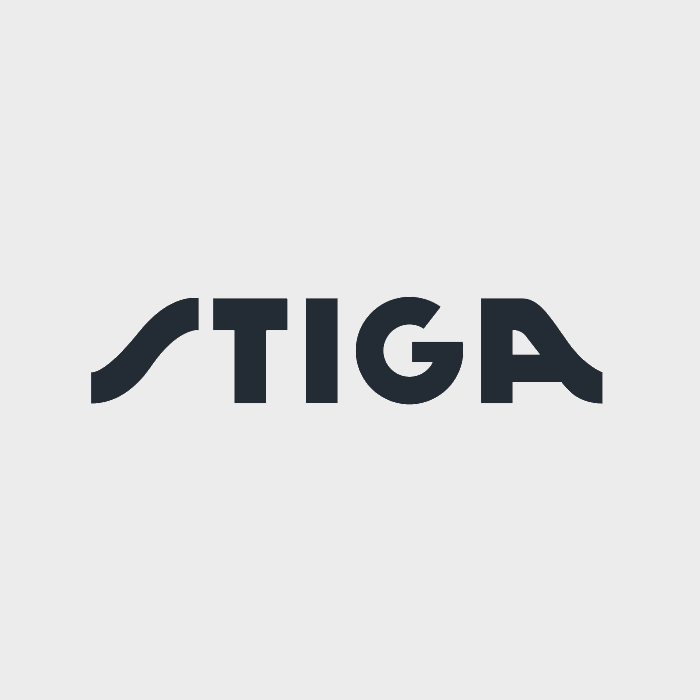 Gyro 500e
Battery axial mower
Technical specs
Power source
Lithium-ion battery
Lithium battery nominal energy
2000 Wh
Charging system
External charger
Temperature control
Yes - temperature sensors
Maximum working area
5000 ㎡
Cutting method
Side discharge
Cutting height adjustment
Manual
Cutting height positions
8 positions
Cutting height range
25 - 105 mm
Additional cutting method
Multiclip mulching
Type of drive
Drive by wire - Joystick
Maximum speed forward
11 km/h
Transmission method
Drive-by-wire
Transmission type
Dual electric – STIGA Direct Drive
Steering type
Electronic controller
Seat type
Comfort with high back support
Seat adjustment
Single lever
Front wheel size
11x4.00-5
Safety system
Seat with Safety Contact Breaker
Battery charger
Single fast
Trailer hitch kit
Not applicable
Support
STIGA Axial mowers are ideal for large-very large gardens, no matter the complexity. Powered by the latest STIGA ePower technology, for maximum efficiency and performance. Equipped with the new STIGA eMotion drive-by-wire technology, for a brand new gardening experience.
What is the STIGA Direct Drive technology?
Dual independent electric transmissions – equipping powerful motors with planetary gearbox. Allowing the highest reduction ratio therefore the highest efficiency. Up to 360° turning radius for unparalleled manoeuvrability. No uncut spot left. Equipped with a patented safety brake, blocking wheels and deck in case of emergency.

How many cutting modes does it have?
STIGA Smart Cutting Mode allows you to choose from three blade speed settings: Eco (2.800 rpm) for very frequent mowing of soft grass or if you choose to mulch regularly; Standard (3.000 rpm) for the usual weekly sessions and cuts up to 2.5 cm; and Boost (3.200 rpm) for quicker cuts or thicker, taller grass.
How many driving modes does it have?
Gyro allows you to combine the cutting and driving speeds to suit a variety of different mowing needs. Choose between Comfort, for a more precise trim. Standard is for your usual cutting sessions. Or Performance, running at up to 11 km/h for the fastest results.