The Estate 584e combines the quiet fuel-free convenience of a battery riding lawn mower with the power of a petrol tractor. It's driven by a commanding STIGA 40Ah (Li-Ion) battery pack – developed and tested by STIGA in Italy – letting you cover up to 4000sqm on one charge. And it features must-haves like a dashboard, with eco mode, cruise control, and LED headlights for mowing in poor light. The Estate 584e also comes complete with a spacious 240l grass collector, plus a mulching kit (sold separately) if you'd prefer to spread fine cuttings over your lawn.
Battery powered petrol-free and stress-free riding mower
Cutting-edge and feature-packed – quick start, eco mode, cruise control, LED headlights and more
240l grass collector included and mulching plug (sold separately)
Powerful 1.2kW transaxle motor, and two cutting blade motors totalling 3kW
84cm cutting width, adjustable to 7 different heights
48V 40Ah battery included – fast charger available included
Product details and specs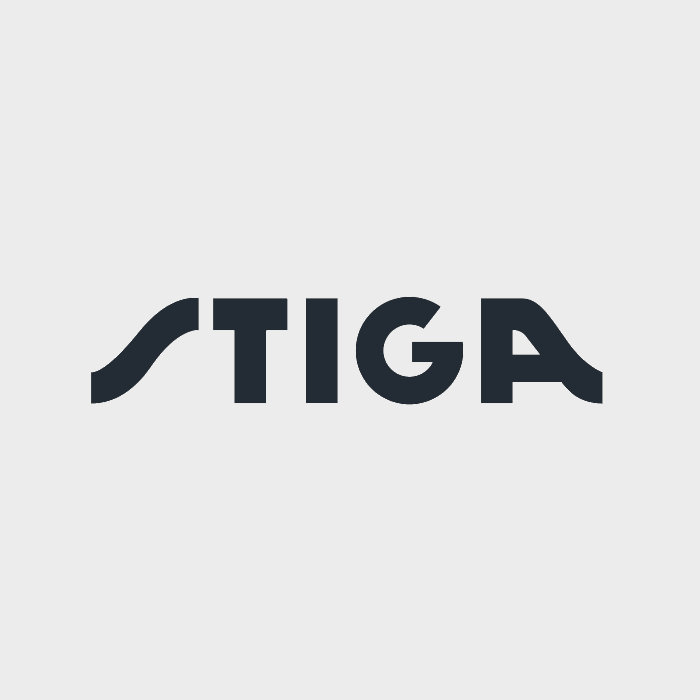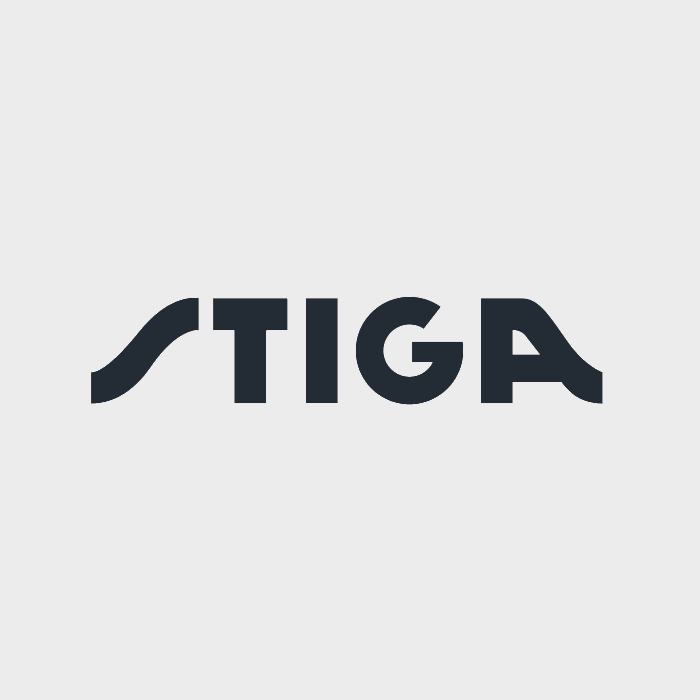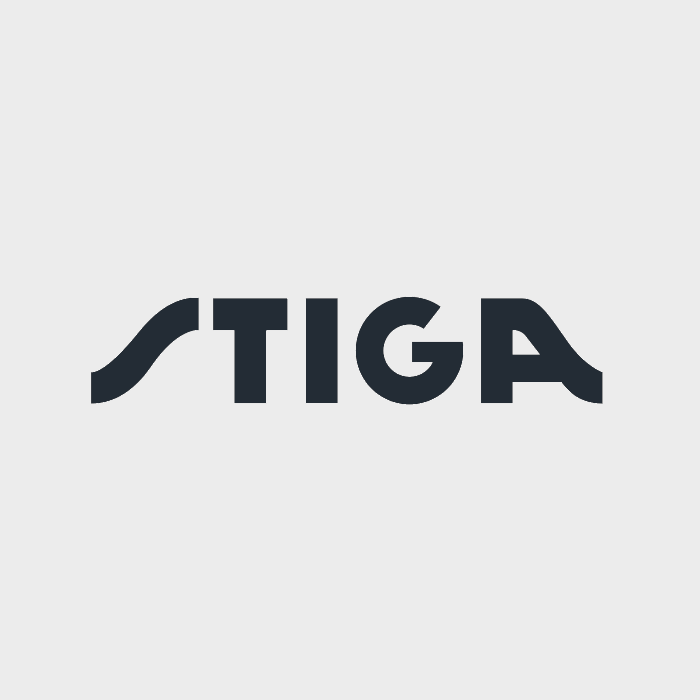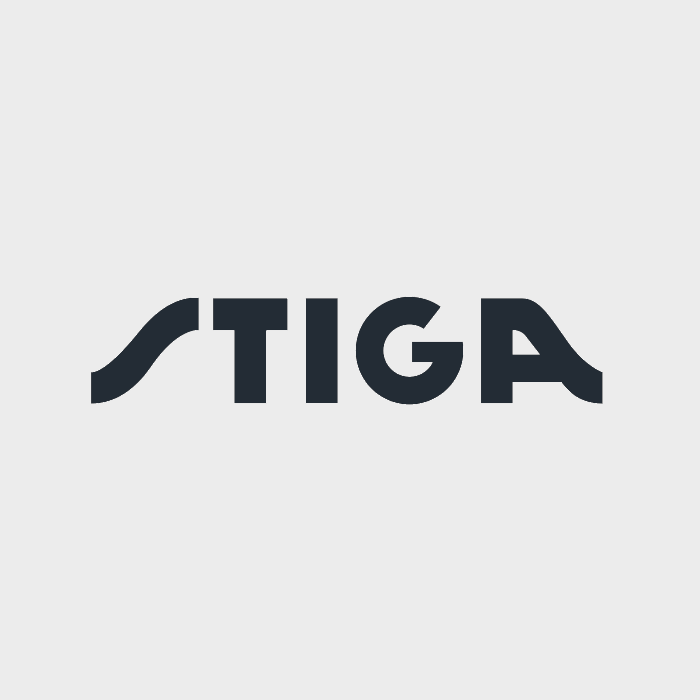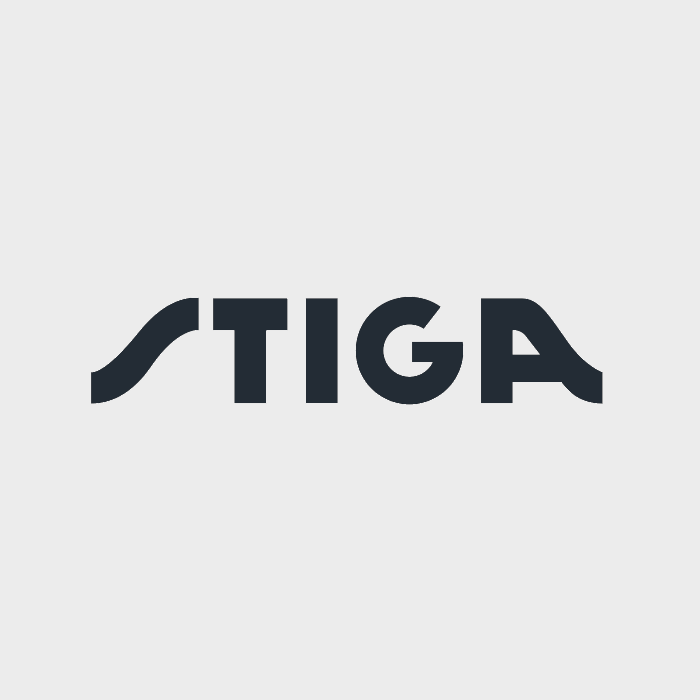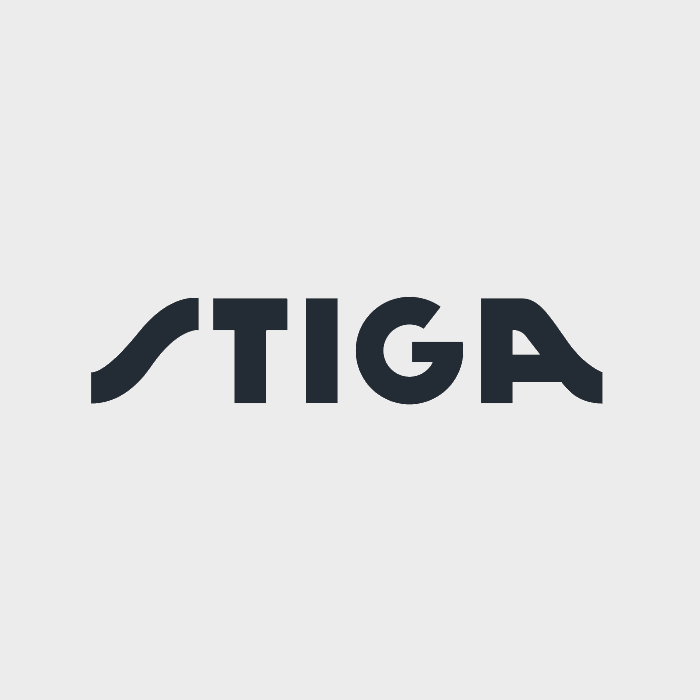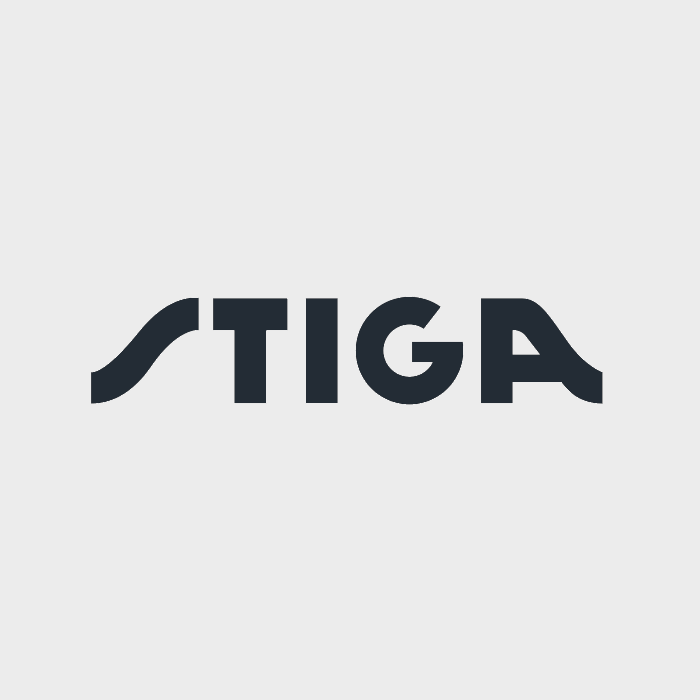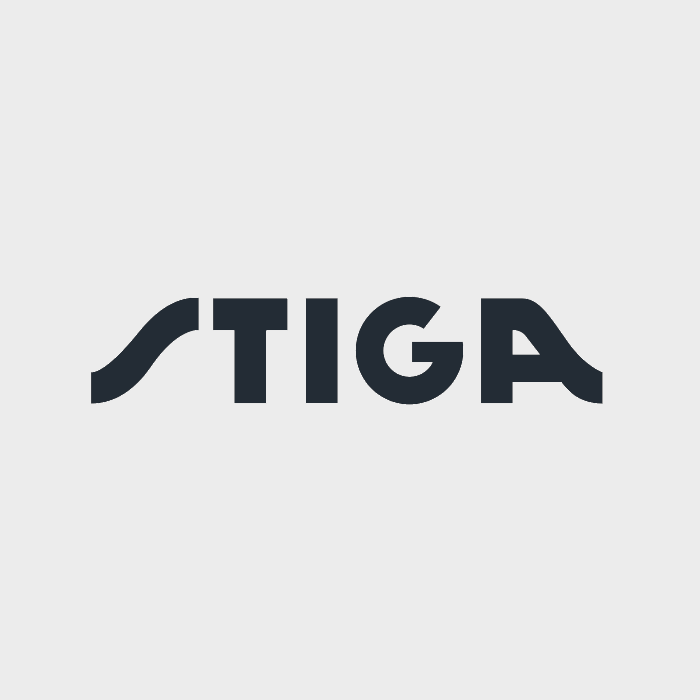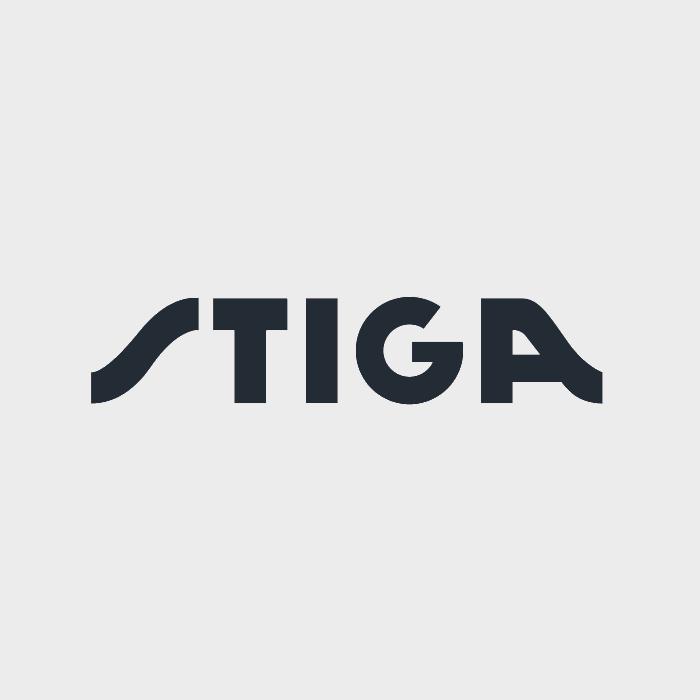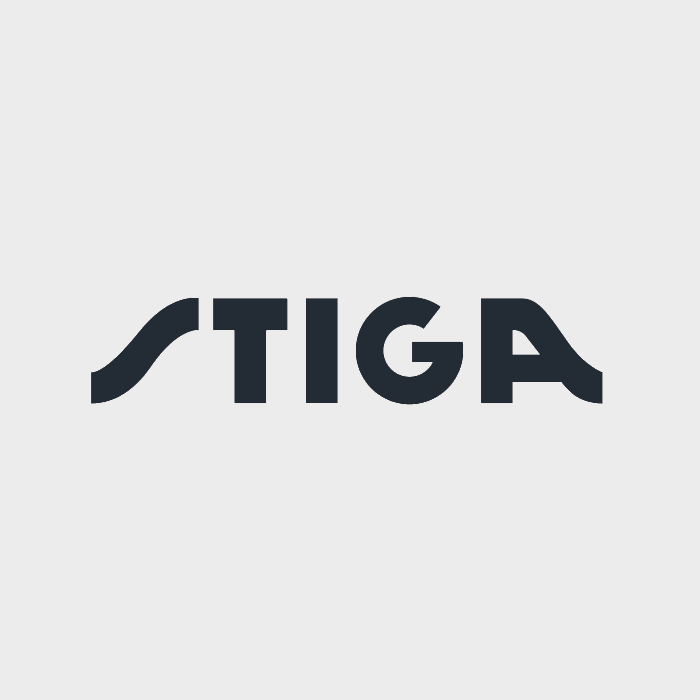 The Estate 584e's impressive 48V 40Ah battery delivers enough power to mow up to 4000sqm on just one charge. And because it's battery powered, you'll experience less noise, fewer vibrations and none of the emissions of a petrol tractor mower. A powerful 1.2kW transaxle motor lets you reach speeds up to 9,5km/h, while two cutting blade motors totalling 3kW are free from belts, pulleys and expensive maintenance. Just sit down, switch on, and away you go.

Thanks to a Bluetooth module, the machine can easily connect to the STIGA GO App on your phone, which can both work as a dashboard and give you at-a-glance information on your mowing session, and it also features readouts on previous sessions, CO2 saved, maintenance activities, smart charge function. Through the app you can also contact your local dealer directly, for quicker assistance. An eco mode saves energy, reducing blade rotations in light cutting conditions, while its LED headlights make for safe mowing even in poor light. The machine's substantial 240l grass collector also means fewer journeys to your garden bin. And thanks to an ample 84cm cutting width, adjustable to 7 heights between 25 to 80mm, you'll complete every job quickly.
A step up for you to work in larger garden environments or be engaged in multiple tasks and for longer sessions.
Robust tools
Tougher jobs
Prolonged sessions
Diversified works
Technology
STIGA ePower
Smart, safety tested and synched with STIGA products, ePower is the next generation in batteries. Tests we run on ePower batteries are 5 times tougher than Industry standard requirements, to ensure the highest quality standards in terms of performance, reliability and battery health through time. Our batteries are efficient, as we optimised and secured the position of each individual cell; safe, as we created space to allow air to cool; and smart, as we we developed and tested the electronics and software that controls the cells. They power longer and live longer, thanks to a smart energy management operated by all machines and tools running on interchangeable ePower batteries.
STIGA Smart cutting mode
All STIGA electric tractor mowers, Swift and Gyro are equipped with the STIGA Smart cutting mode function. While mowing, you can adjust the blade speed on 3 different settings, depending on the result you wish to see and on the conditions of the grass you are taking care of. Availabe speeds are Standard, Boost and Eco-Mode (which helps improving energy-efficiency). You can choose the blade speed directly from the dashboard, by simply pushing a button. A green LED-indicator will let you know at which speed you are cutting - you can change it anytime you want, while mowing.
STIGA Smart recharge schedule
When plugging your STIGA electric tractor mower in the garage or in your garden shed, you might prefer a certain timing for recharge, in order to save money on energy supply: open the STIGA.GO App on your smartphone and choose the Smart recharge schedule function so you can easily schedule a time slot for your tractor to recharge. It will only recharge in the given timeframe.
STIGA.GO app with virtual dashboard
Use your smartphone as a dashboard while driving, thanks to the STIGA.GO App! By installing the phone on the steering wheel throught the holder, you can always see real-time information about the working session: speed, battery charge left, but also a feedback from the tractor mower on cutting efficiency, so you can adjust either speed or cutting height and achieve the best cutting results.
What's in the box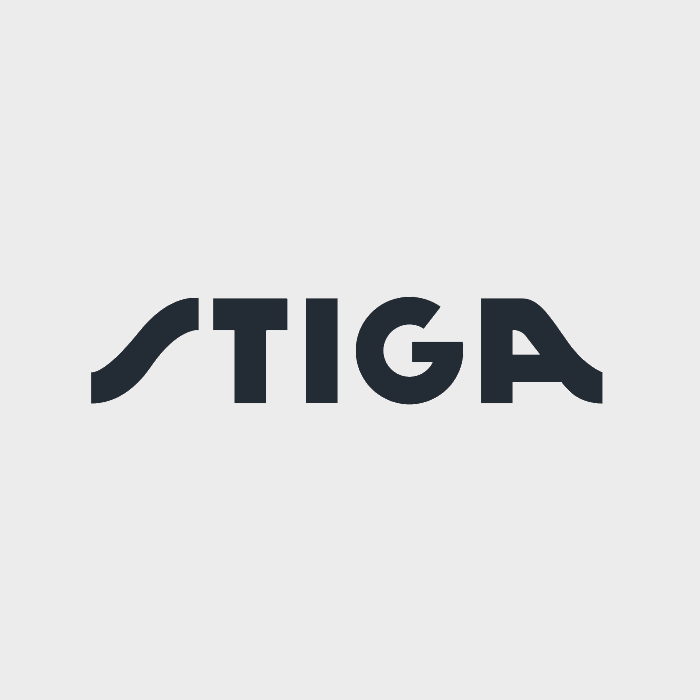 Estate 584e
Battery tractor
Technical specs
Power source
Lithium-ion battery
Lithium battery nominal energy
2000 Wh
Charging system
External charger
Temperature control
Yes - temperature sensors
Maximum working area
4000 ㎡
Minimum uncut radius
80 cm
Cutting height adjustment
Manual with lever
Cutting height positions
7 positions
Cutting height range
25 - 80 mm
Additional cutting method
Rear discharge, Multiclip mulching
Blade engagement type
Electric
Transmission type
Electric
Transmission method
Pedal-operated
Steering wheel
STIGA ergonomic with soft grip
Front wheel size
15x6.00-6
Safety system
Seat with Safety Contact Breaker
Battery charger
Single fast
Trailer hitch kit
Optional
Measured sound pressure level at operator ear dB(A)
85.1
Max vibration on driver's seat (m/s2)
< 2.5
Guaranteed sound power level (LwA) - dB(A)
100
Max vibration on steering wheels (m/s2)
< 2.5
Measured sound power level dB(A)
99.74
Support
What is the maximum garden size this tractor lawn mower is able to take care ?
The STIGA lawn tractor Estate 584e can cover up to 4,000sqm on one single charge, with STIGA ePower battery pack.
Is it possible to connect the lawn mower tractor with my smartphone?
Yes, you can use your smartphone as a dashboard while driving, thanks to the STIGA.GO App! Download it and see real-time information about the working session: speed, battery charge left, but also a feedback from the machine on cutting efficiency, so you can adjust either speed or cutting height and achieve the best cutting results.
How can I choose the best cutting mode for my grass condition?
From the dashboard you can choose between three different cutting modes:
1) ECO - for least demanding cutting conditions and very frequent cuts, low grass, soft, not too thick;
2) STANDARD - for usual, weekly cutting sessions (up to 2.5 cm) on both soft and hard grass;
3) BOOST - for more demanding cutting conditions, either quicker cut or harder, thicker, taller grass
What is the proper way to clean the lawn mower tractor after mowing the grass?
The exterior of the riding tractor must be cleaned with water and detergent, paying attention not to get water in the electrical system, motor and circuit board located under the instrument panel. The collection bag should be emptied and cleaned of residue, then remounted so the cutting assembly can be washed, and then removed, rinsed and allowed to dry. When washing the cutting device assembly and the expulsion chute, the collection bag or rear discharge shield must be fitted, the operator must be seated, the cutting device assembly must be in position "1". Then connect a water hose to the appropriate pipe fittings and allow the water to flow for a few minutes while keeping the cutting devices in motion.