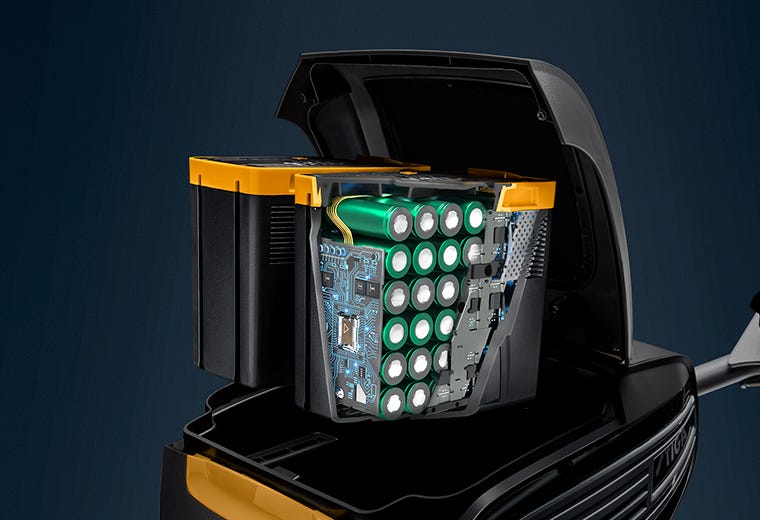 STIGA E-Power batteries
Engineered for real-life working conditions, not just to pass a lab test.
STIGA batteries are developed specifically for the tools they equip and the activities they need to carry out, may it be mowing, trimming or pruning.
They are tested at a full, 'real-life' usage current that goes far beyond the common, but less demanding, Industry Standard test.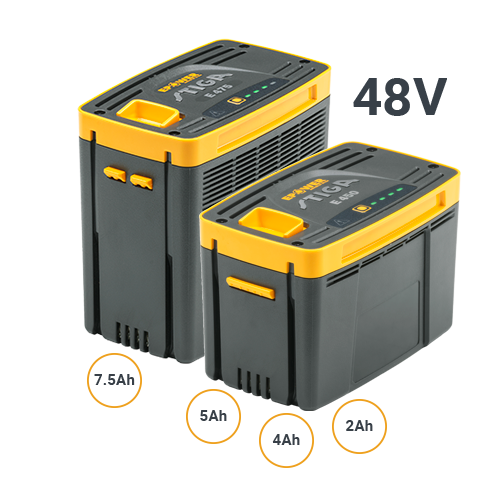 Choosing the right energy for the job
There are many figures and units associated with batteries and it can be a daunting exercise trying to understand how to choose the right tool and battery power. Here's a quick guide to help you make informed tool and battery choices, easily.
Think about the scale of the job to be done, and how demanding it is. As a simple rule:
Less demanding and less time consuming jobs can use batteries with lower Voltage and Ah values.
While more demanding and more time consuming jobs require a higher Voltage and higher Ah values.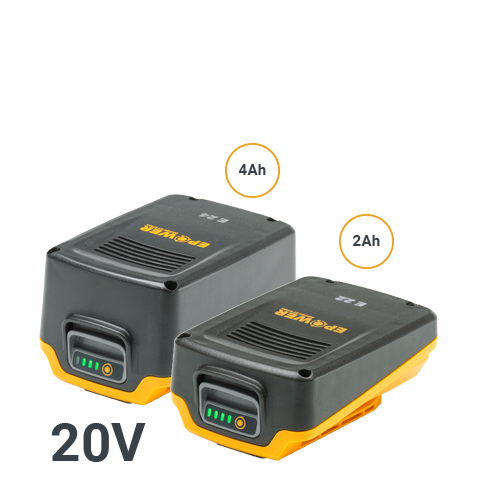 Proven.
Engineered for real-life working conditions, not just to pass a lab test.
From mowing to trimming. Blowing to clearing. We make sure our batteries maintain a high-performance capacity and are still going strong after 600 charges.

This is equivalent to an owner running down and recharging the battery twice a week for six years. Our battery capacity stays strong enough to power STIGA machines – for many more years to come.
DESIGNED, DEVELOPED AND PRODUCED BY STIGA
AVAILABLE IN A WIDE RANGE OF CAPACITIES, FROM 2 TO 7.5 AH
TESTED AT A FULL, 'REAL-LIFE' USAGE - STILL STRONG AFTER 600 CYCLES
ADVANCED 'BLACK BOX' RECORDS THE BATTERY'S HEALTH STATUS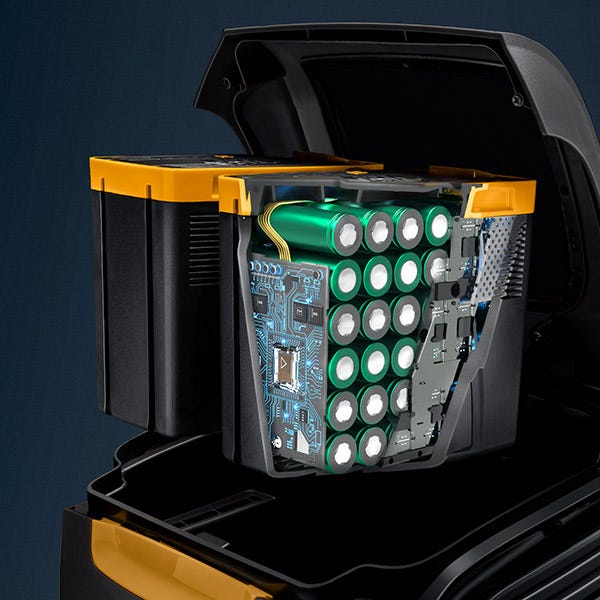 Smart.
STIGA's smart 20V battery does the thinking for you.
No other battery works like STIGA E-POWER. It's been designed specifically to work with garden tools and machinery. Powerful enough to drive lawn mowers – but thanks to the smart microchip – clever enough to recognise the STIGA ESSENTIAL tool it's in.
So whatever the job, the battery automatically adjusts the power output to maximise both run time and performance.
Making your gardening jobs easier. And doing them better.
DESIGNED, DEVELOPED AND PRODUCED BY STIGA
AVAILABLE IN two different CAPACITIES, 2 and 4 Ah
BATTERY MANAGEMENT MICROCHIP OPTIMISES THE PERFORMANCE OF THE BATTERY TO EACH TOOL
SMALL ENOUGH TO HANDLE POWER EASILY, BIG ENOUGH TO ENSURE MAXIMUM PERFORMANCE