The nimblest ride-on mower with shareable batteries.
STIGA Swift is the first ride-on mower that runs on shareable ePower 48V batteries.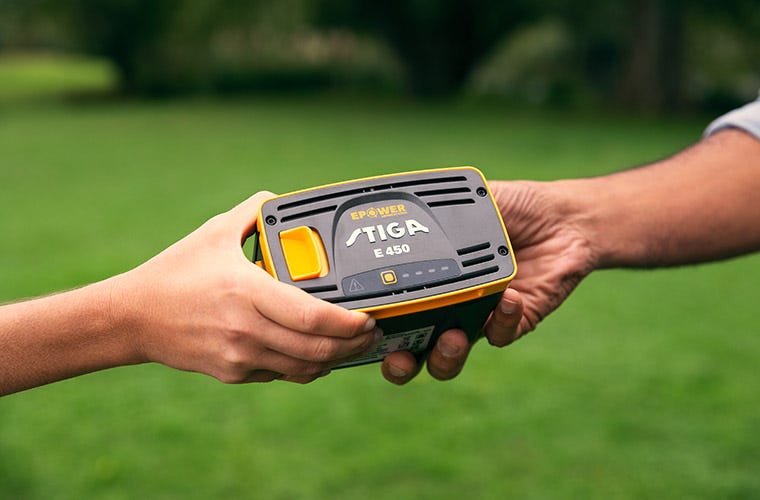 Shareable power
Swift is the only ride-on mower that shares its batteries with a whole range of STIGA garden tools. The 48V ePower batteries can be used on all hand-held tools from the Series 3, 5, 7 and 9. Giving you a whole new way to care for your garden, no matter the season.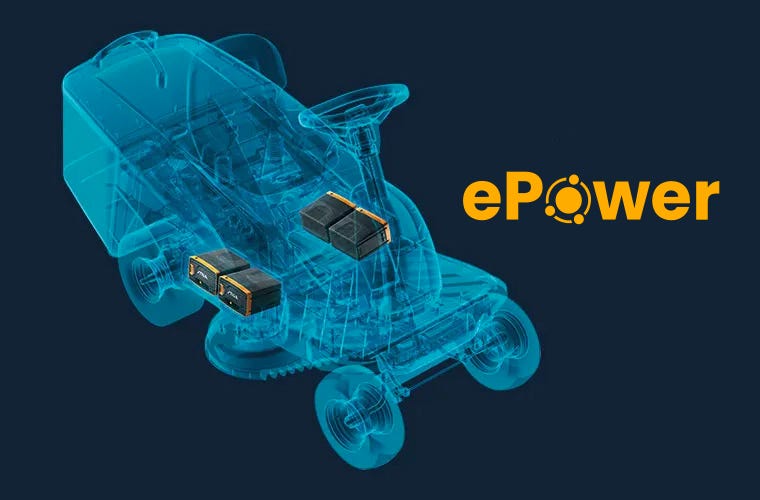 Powerful
Swift is driven by four removable STIGA ePower batteries to run longer and live longer. It has passed tests that are five times tougher than industry standards, so you can be sure of the highest quality in terms of performance, reliability and long-lasting battery health.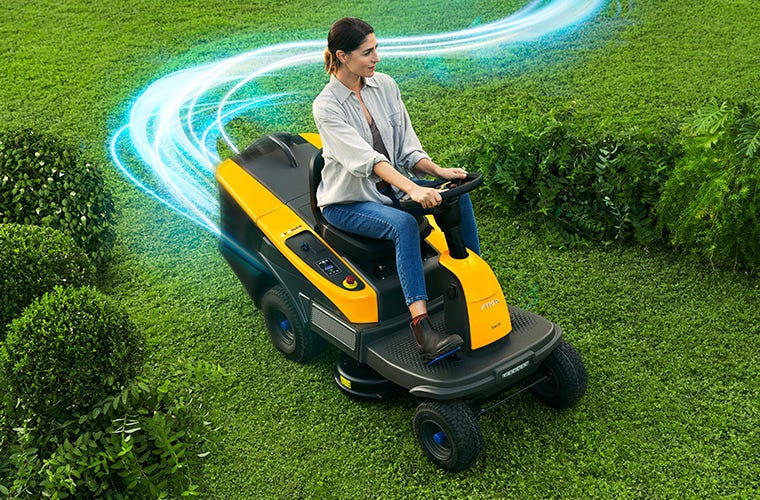 Nimble
Swift is engineered for complex lawns. At only 73.5cm wide, it handles narrow gaps with ease. Its tight outer turning radius gets close to obstacles, while the short wheelbase nimbly steers around them to avoid damaging the machine. It all adds up to make Swift a joy to use.
Better cutting. Less noise.
Swift's 72cm wide cutting deck has been completely redesigned in terms of its internal geometry and materials – improving cutting, collecting and noise levels. Equipped with new twin blades that are smaller, shorter and energy-efficient, more grass gets collected in less time – for a perfect result with each mow.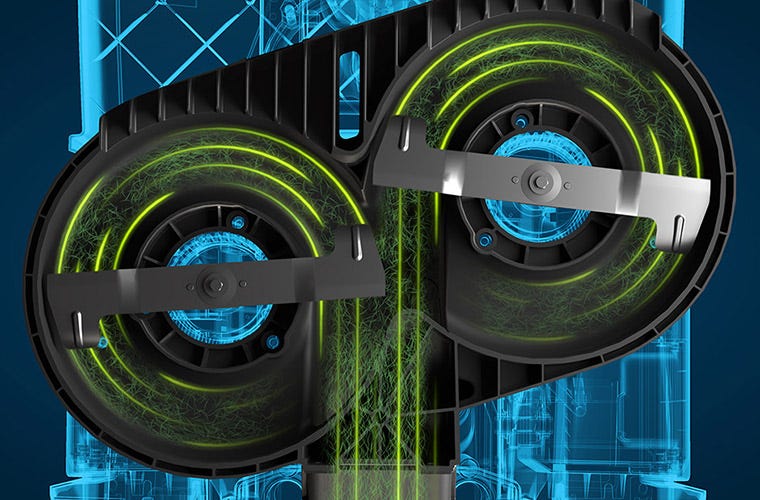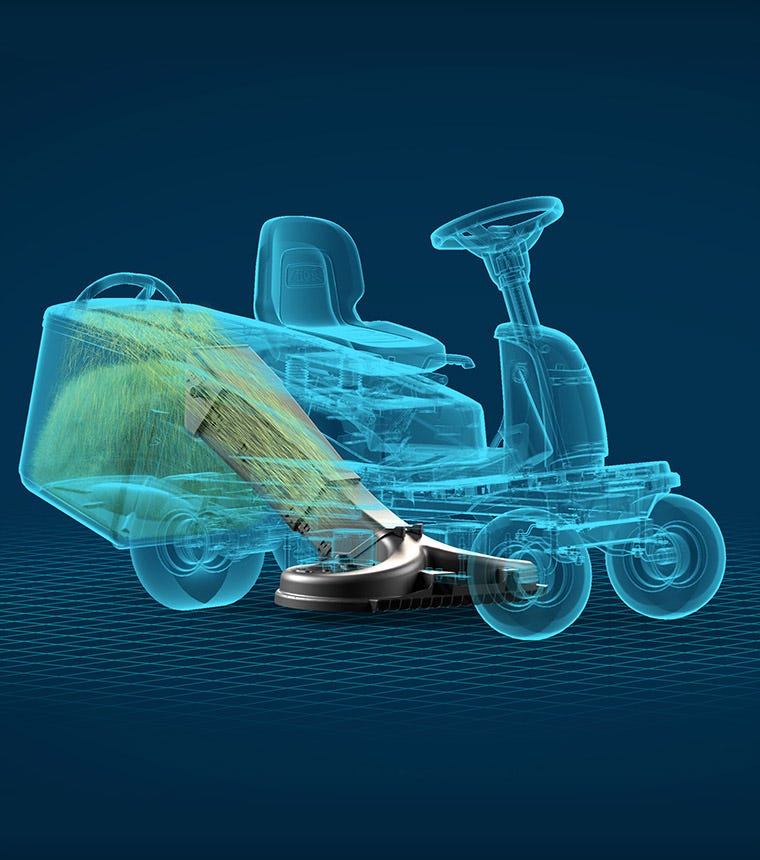 More efficient collecting
Working in combination with the blades and cutting deck, the new position of Swift's collecting tunnel – right in the centre of the machine – means no loss of energy and high collecting efficiency, resulting in better filling and packing of the grass bag.
Connected
The Swift features a Bluetooth module that connects the machine's electronic brain with your smartphone, all through the STIGA.GO app. This allows you to see real-time working parameters while mowing, and to schedule recharging and maintenance sessions when offboard.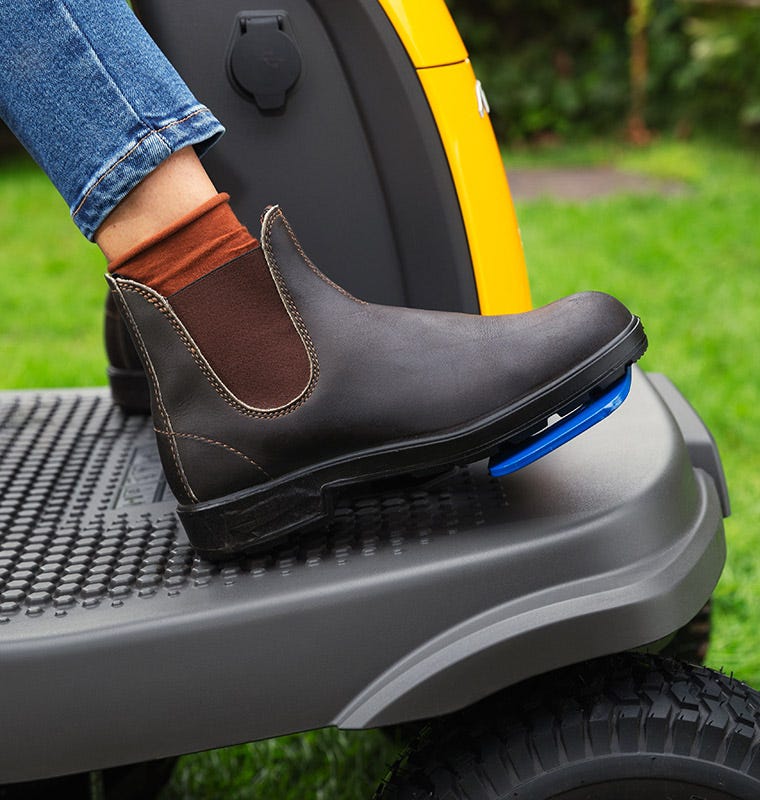 Uncomplicated
Thanks to the STIGA One Pedal drive technology, Swift can be started with one button, and driven with one foot. You don't need much strength to turn the steering wheel either – try it and you'll be pleasantly surprised! What's more, the washing link and the IP65 protection on the cutting deck make cleaning the deck quick and easy.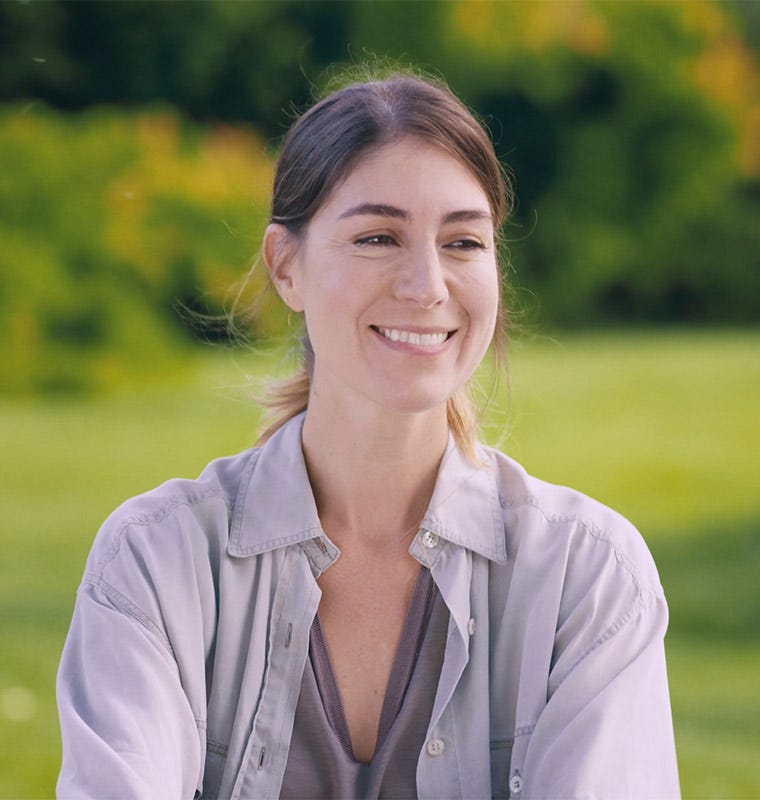 A joy to use
Swift has been ergonomically designed to ensure maximum comfort and safety for any user of any size. The flat footrest and low seat position allow easy on-board access, while the low centre of gravity improves handling and safety – leaving you free to focus on the pleasure of driving.
Discover here all battery configurations for Swift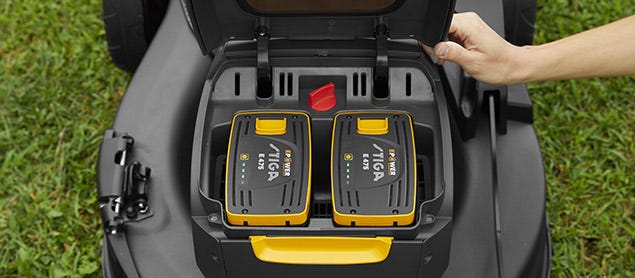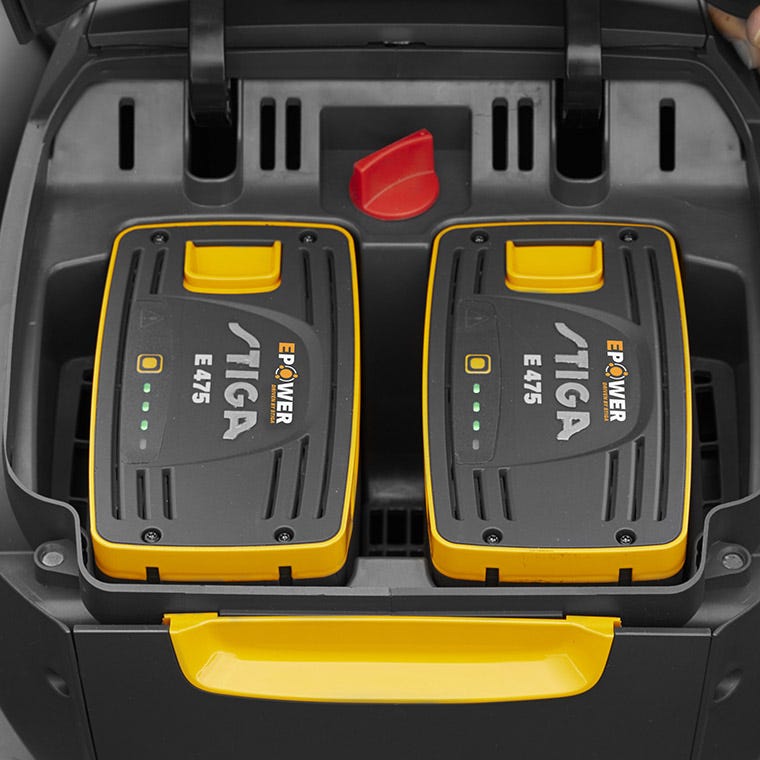 Smaller garden?
STIGA battery-powered walk-behind mowers cover every need with great results.
If you don't know the size of your garden, let use help you finding out!