Cleaning
Ensure outdoor areas stay free of leaves, mud, dust and dirt with STIGA's range of cleaning tools.
grass Blowers
Powerful, innovative and lightweight, STIGA leaf blowers remove dry or dead leaves from lawns quickly and easily. Each blower is equipped with precise airflow and some can switch effortlessly to vacuum mode – allowing you to keep your lawn healthy and free from moss or fungi all year round.
check

LIGHTWEIGHT

check

VACUUM MODE AVAILABLE

check

FEWER VIBRATIONS ON ARMS

check

STRONG AIR FLOW – NO AIR DISPERSION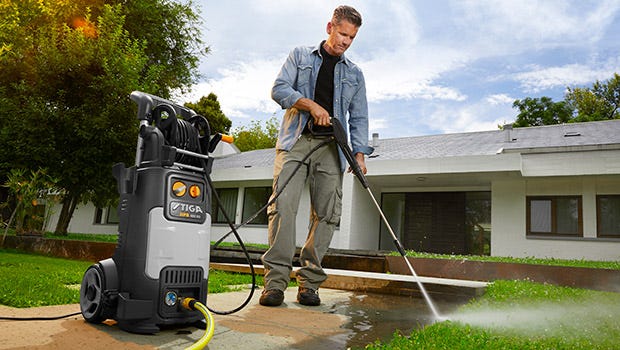 grass High pressure cleaners
Harness the power of water with STIGA high-pressure cleaners. Designed to easily remove dirt, dust and mud off any surface, each cleaner can be customised with a wide range of parts and accessories. So you can keep everything from driveways and patios to gardening tools, cars and bicycles, spotless.
check

EASY TO USE

check

CLEAN ANY SURFACE

check

WIDE RANGE OF ACCESSORIES

check

ELECTRIC POWER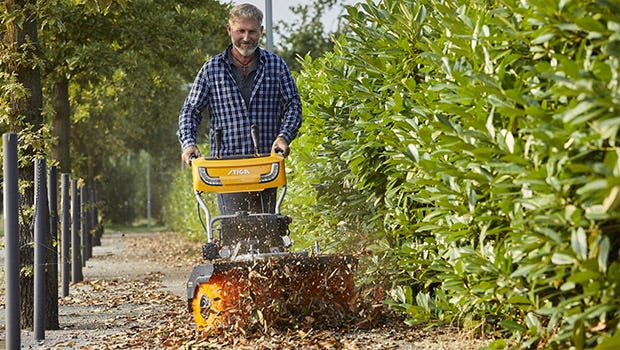 grass Sweepers
Fallen leaves, grass, rubbish or even snow? Removing debris is easy with a STIGA sweeper. Featuring a rotary brush at the front and a container at the rear, STIGA sweepers achieve excellent results every time. Manual push type or self-propelled petrol models for larger areas. You'll find what suits your gardening needs.
check

HIGH-QUALITY BRUSHES

check

COLLECTOR INCLUDED

check

CLEANS SNOW, LEAVES AND DIRT

check

PUSH OR SELF-PROPELLED