Battery lawn trimmer / brushcutter
Heavy-duty performance. Light, balanced handling. Weighing only 6kg, the SBC 900 D AE bike brushcutter effortlessly sweeps through tall grass and large areas of tough growth. Driven by a pair of E-Power 475 48V 7.5Ah batteries carried in the SBH 900 battery harness, its brushless 1Kw motor delivers 70 minutes of cutting time. If you need an extra surge of power, just push the trigger in the rotatable bike handlebar for instant acceleration.
Intelligent 1kW brushless motor – built to give years of powerful service
LEDS display and cutting speed control in handle
Lightweight aluminium gearcase for perfect balance and minimal noise
Fast trimmer line reloading
Ergonomic handlebar folds 90° for easy transport and storage
Suggested batteries: 2 x STIGA E-Power E 475 (7,5Ah) to be used with STIGA battery harness SBH 900 AE - sold separately
Product details and specs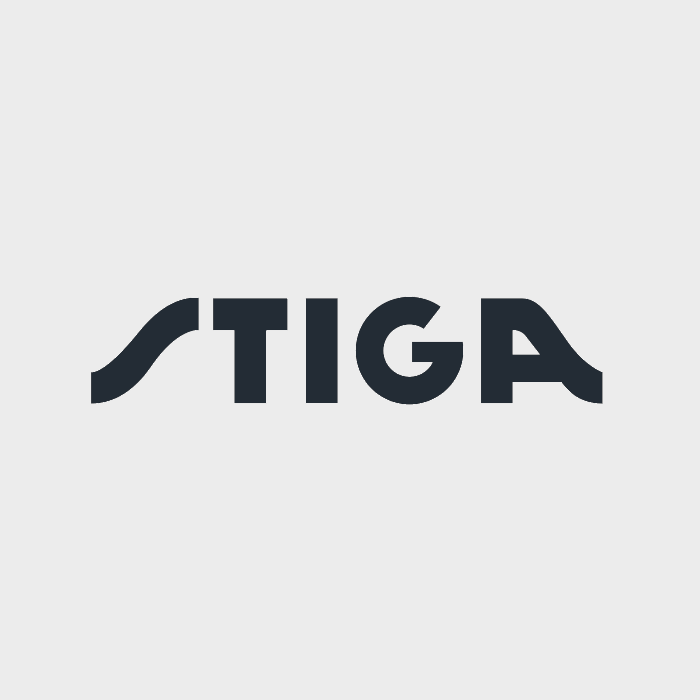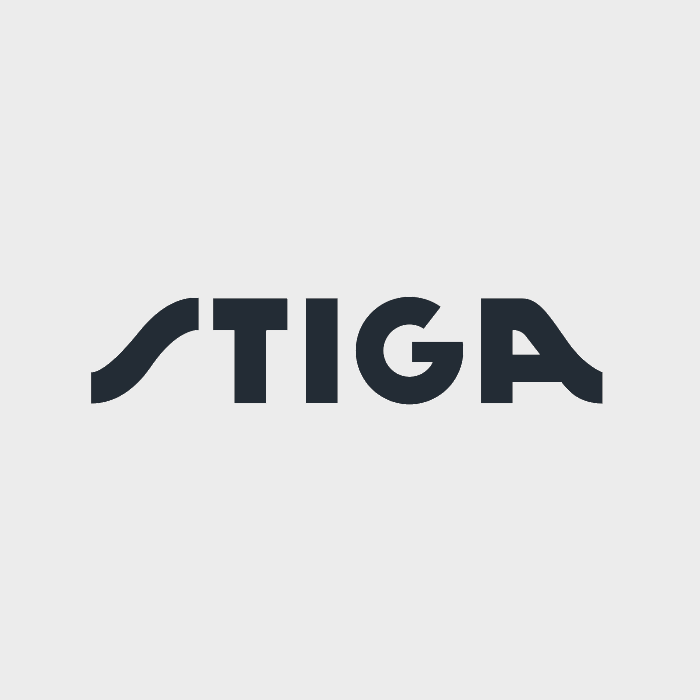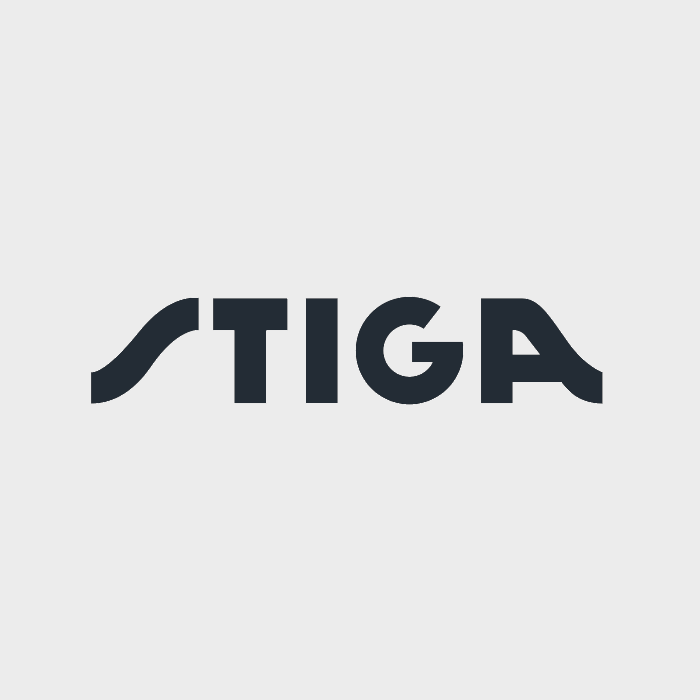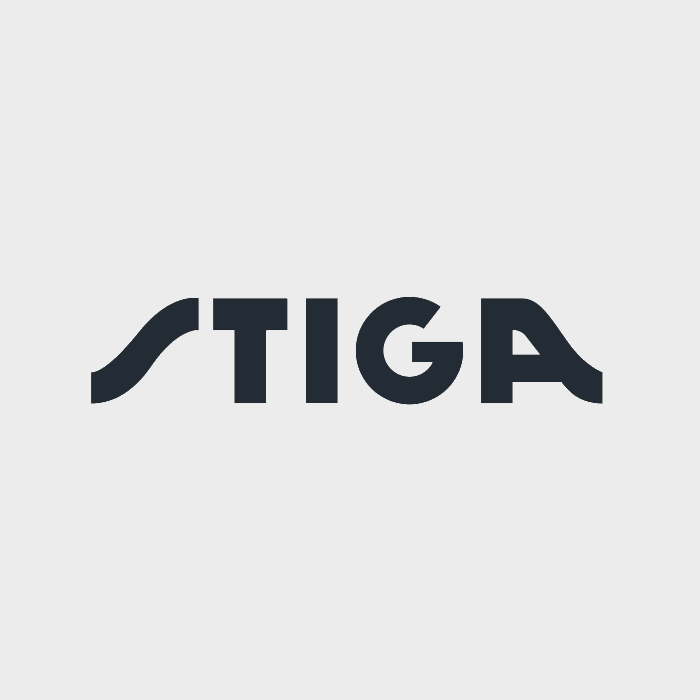 The SBC 900 D AE brushcutter delivers the performance of a 45cc petrol brush cutter – minus the hassle of refuelling and emissions. Two 48V 7.5Ah batteries provide 70 minutes of non-stop cutting. And because these are held in a comfortable, connecting harness, you experience the optimal balance of power and weight. From large gardens and farms to city parks, wherever you're working, the ergonomic bike handle design and compact guard makes clearing tall grass or tough vegetation easy. A 1Kw electric brushless transmission drives the aluminium gearcase, delivering high-power torque and progressive speed reduction, while keeping the noise level below 96 dbA. And for easy control, the soft-grip handlebar displays four integrated LEDS for battery level monitoring. The 43cm cutting width also features the Bump & Work system for quick line feeding of the cutting head. When the job's complete, the handle folds 90° to make transport and storage simple.
Our most powerful and featured products, with customised performance thanks to the many functions and accessories: you don't need to be a professional, these products make you an Expert.
Durable tools
Superior power output
For really intense working environment
Customisable performance
Most responsive control
Features
Intelligent brushless motor
1kW output for maximum cutting performance. Reduced noise, no fumes or engine maintenance.
Fast reloading of the trimmer line
The Bump & Work system quickly feeds the heavy-duty twin nylon line into the cutting head.
Snapshot acceleration at your fingertips
The STIGA control pad is conveniently positioned to control cutting speed and display battery status.
Technology
STIGA E-Power
Smart, safety tested and synched with STIGA products, E-Power is the next generation in battery power. Each battery is individually developed to fit its product. It even 'talks' to the tool it powers, saving diagnostics data to maintain peak performance.
Keypad battery products
The intuitive keypad puts power control at your fingertips. An innovative feature of all STIGA 500, 700 and 900 Series models, it allows you to control your tool's variable speeds and manage battery power output with a simple thumb press.
Magnesium gearbox or frame
The STIGA Magnesium Gearbox delivers on every level. It ensures your machine is light to handle and well balanced. It makes any maintenance needed simple. And because it's made from hardwearing, long-lasting magnesium, this protects the mechanical parts from eroding dust and moisture.
Plug in System / Backpack
The ergonomic SBH 900 AE backpack works with any STIGA battery, including 700 and 500 Series tools. Or plug in two 48V 7.5Ah batteries for max power. It gives you the flexibility and freedom to move around the garden comfortably. And when runtime's low, the SBH 900 AE switches to the other battery.
Technical specs
Suggested battery capacity
2 x 7,5 Ah
Power source
Lithium-ion battery
Maximum motor speed
6200 rpm
Lithium battery nominal energy
324 Wh
Working time (+/- 20%)
70 min
Nylon line diameter (millimeter)
2,4
Nylon head type
Bump & Work dual line - Easy load
Vibe Control System (VCS)
Yes
Shaft tube diameter
25.4 mm
Battery charger
Single fast
Battery charger output current
3 A
Vibration level rear handle (m/s2)
2.39
Measured sound power level dB(A)
91.3
Measured sound pressure level at operator ear dB(A)
81.3
Vibration level front handle (m/s2)
1.92
Guaranteed sound power level (LwA) - dB(A)
95
Product weight without battery
7.3 kg
Product weight without cutting system
6.9 kg
Support
What kind of protective gear should I use?
Using this machine requires clothing that protects the legs and face from objects that could unexpectedly be thrown out during operation. It is always recommended to wear long trousers and a protective visor.
What kind of maintenance should I carry out?
To ensure that the machine is functioning correctly and to maximise its lifespan, we recommend regular (based on the frequency and intensity of use) cleaning of the battery housing and contacts as well as the cutting head (trimmer head and guard) – parts where a lot of dirt constantly builds up.
Remember that it is important to consult the user and maintenance manual for details of each of these tasks.
Which type of grass and shrubs can you work on?
This machine is able to tackle coarser plant conditions, from dense bushes with tall grass to shrub areas, where you can also cut the more stubborn plants and shrubs using the supplied metal blade.
How do you adjust the length of the line?
This model is fitted with a head using the Tap&Go system. This means that, while the machine is operating, you just have to press the control lever all the way to bring the head to maximum rotation and at the same time knock the head against the ground, which causes the line to feed out automatically. Its length can be adjusted simply, by cutting any excess to the length of the cutting blade located on the end of the guard.
For further information, see the instruction manual.
The line no longer feeds out from the head. What might have happened?
The line failing to feed out may be associated with two main factors. The first, and the most likely, is that the line might be all used up and should therefore be replaced with a new reel. There is also the possibility that the line within the head has accidentally become caught in its own windings, and is preventing the end from freely feeding out through the holes. In this case, simply open the head and re-spool the line correctly inside.
These causes and solutions normally cover the majority of cases, but there may be a variety of others, associated with the methods of use, the surface treated and the weather conditions.
Note that consulting the user manual, in the section relating to the cutting head, may provide useful information for identifying the nature of the problem.