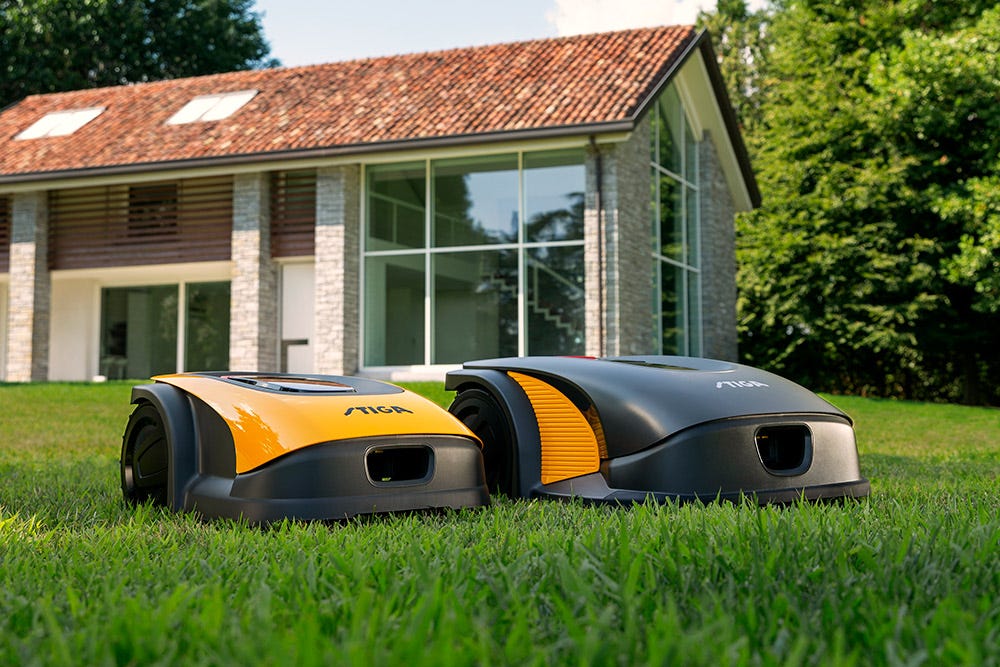 The new concept of STIGA autonomous robot mower is based on the robot no longer needing a boundary wire, as the perimeter is fully virtual and can be adapted by the user whenever needed.
This virtual perimeter is also possible thanks to the capability of the robot mower to navigate the garden with a technology that goes beyond GPS and RTK systems: the Active Guidance System (AGS), a patented STIGA technology that allows cable-free navigation, as well as a high level of positioning precision, and therefore cutting quality.
These are just a few features why the new STIGA autonomous robot mowers are the robot mowers of the future, for the future: better for the user, for the lawn and the whole environment.
If you want to go deeper and discover more, read HERE.