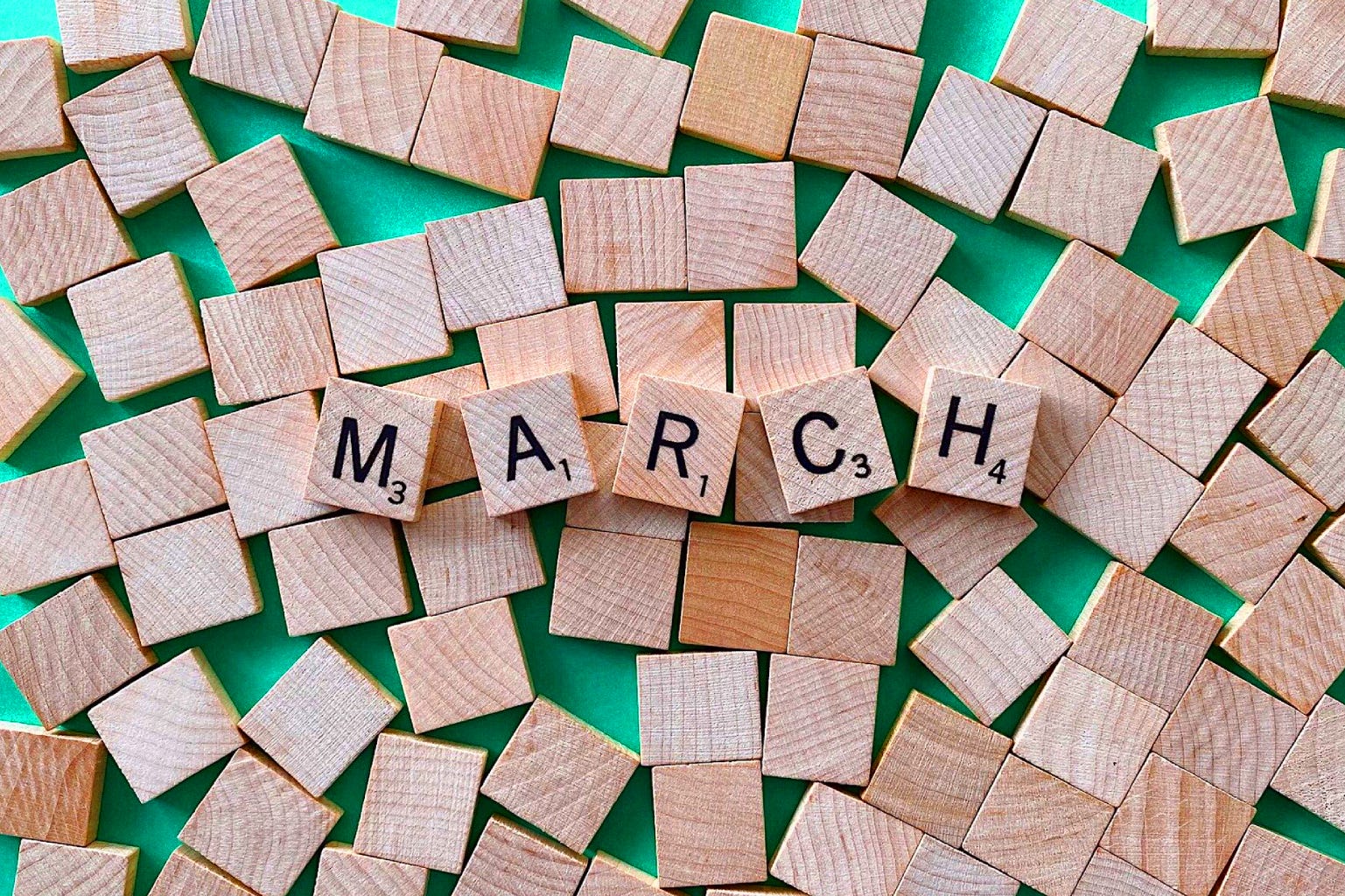 Scarification – grass pruning:
Reinvigorating your lawn following its winter dormancy is something you can – and should – be getting on with right now. Even if you don't have a moss problem, the way to do this is through scarifying. Scarifying isn't just about getting rid of moss – it's perhaps more appropriate to think of it as a form of pruning. Mowing trims the tops of the leaf blades and promotes improved growth, but it contributes nothing to solving the problems that lurk closer to the turf. It's at this level where a stifling accumulation of dead organic material and lateral rhizomes can occur, which is known as 'thatch'. A small amount of thatch is vital, but an excess can be catastrophic for lawn health. A pass with a scarifier will tease-out any debris build-up, at the same time pruning the grass in order to enable air and light to better access the root network and encouraging vigorous new growth – that's two birds with one stone!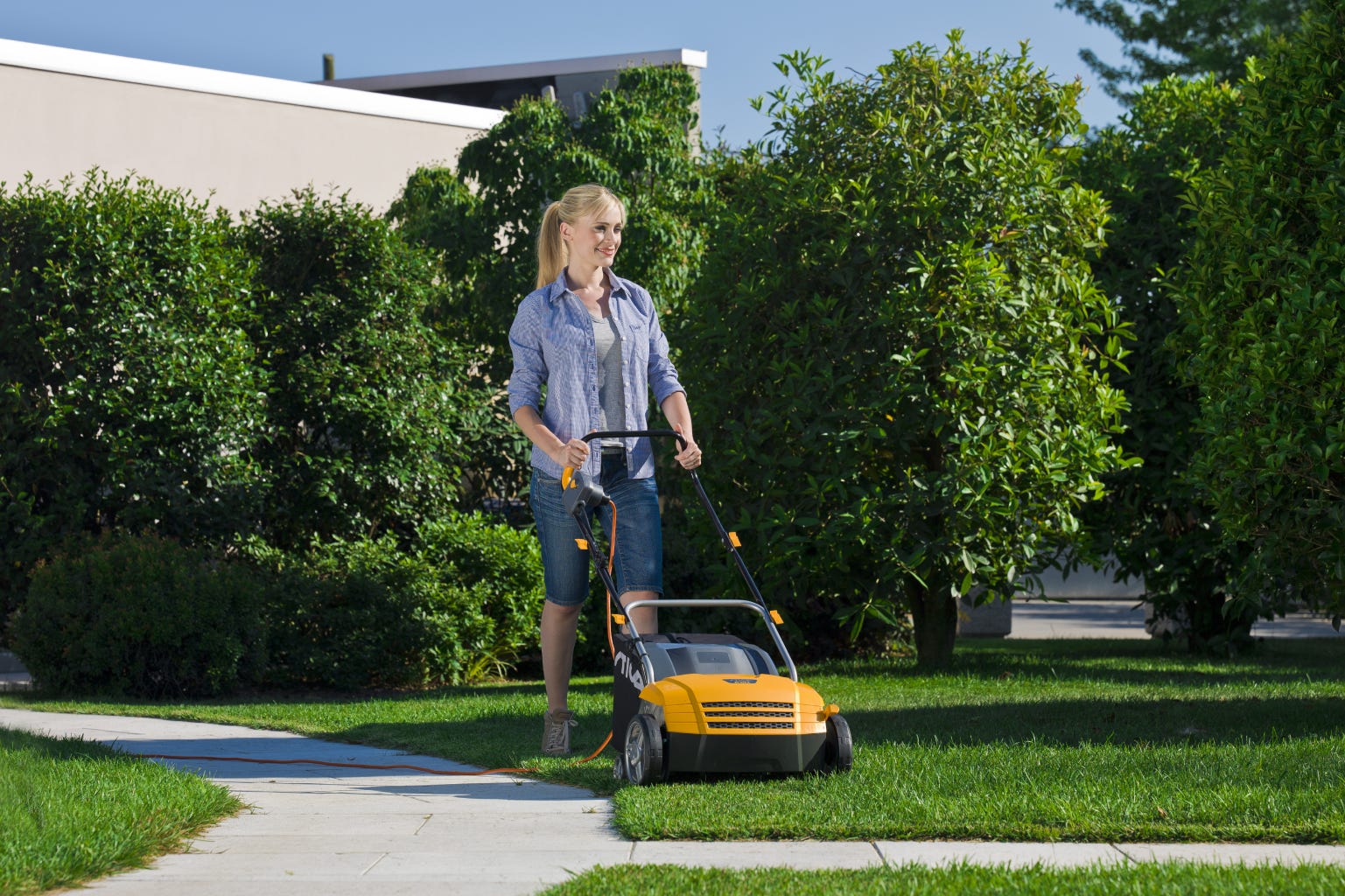 Even the most thorough scarification is a relatively light intervention. It can certainly make a bit of a mess, but that's for a limited time – the grass will rapidly re-grow, a good deal lusher and thicker than it was previously. Don't reseed; scarify instead!
Scarifying should be carried out at an angle diagonal to that of your primary mowing direction. You should start with the working-depth set to the highest position, then, if necessary, you can perform a second pass with it set lower – there's no point cutting corners and attempting to remove a 20-year accumulation in one go!
Mid-Scarifying
Once your lawn has been scarified and you've bagged-up and disposed of the surface-debris, you should apply moss control, followed by a good-quality lawn feed. Helped by that other form of pruning – otherwise known as 'mowing' – this will help the grass to thicken-up. There's no need to alter your mowing regime for a scarified lawn; keep your mower's cutting-height the same as – or a fraction higher than – its normal position, so as to avoid damaging young shoots of regrowth.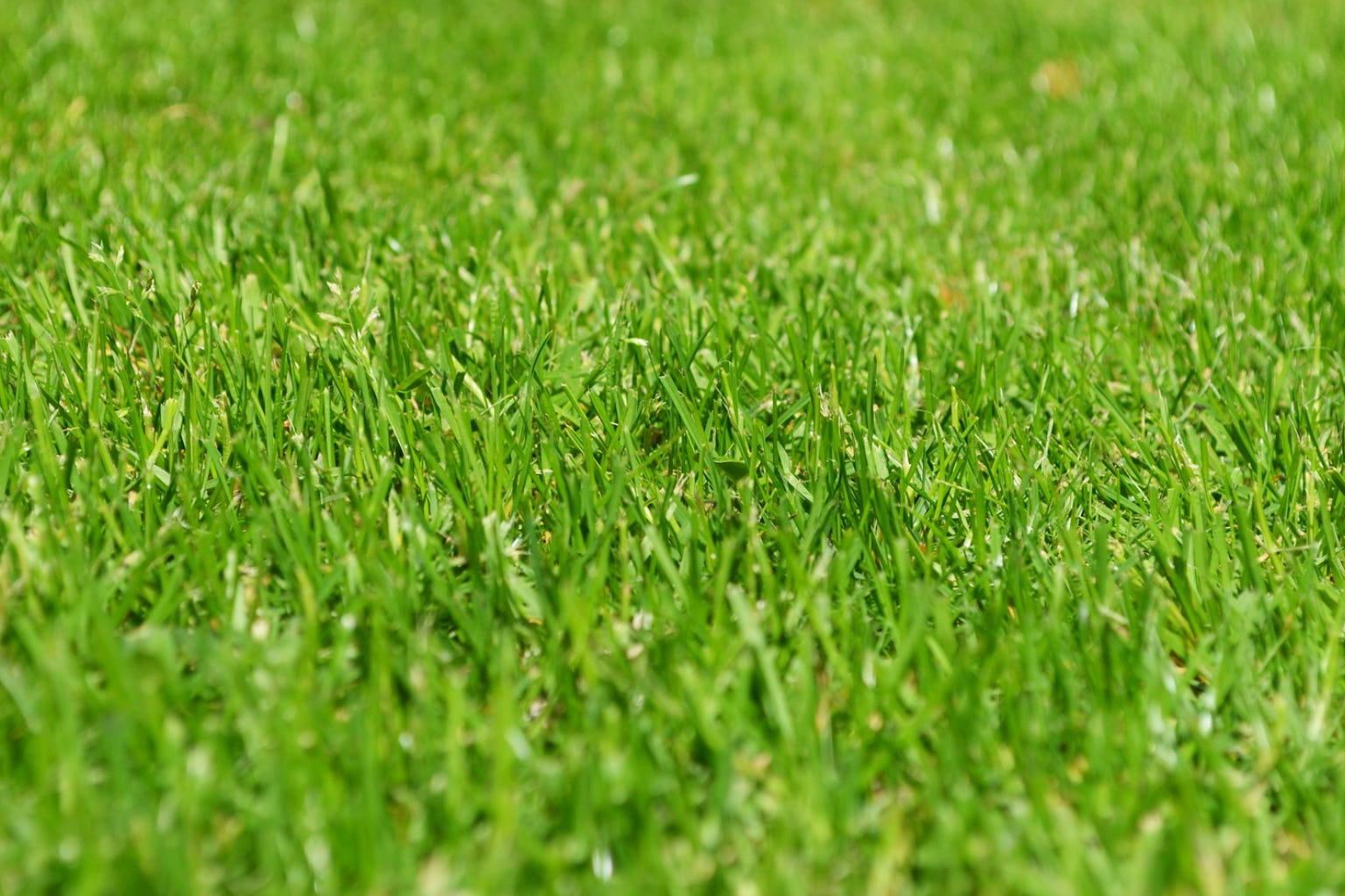 Aeration – breathing new life into your lawn:
Post-Scarifying
At this point, it's still not too late for hollow-tine aeration, although if you do this prior to scarifying, you won't have to spend time filling-in the holes created. Users of cylinder-mowers will need to apply some top-dressing to restore the smooth surface that's essential for those machines to do their job effectively. So, seize the day and make March the time for putting all the hard work behind you! The rest of your horticultural year will go a lot more smoothly and you'll be left with a far happier lawn.