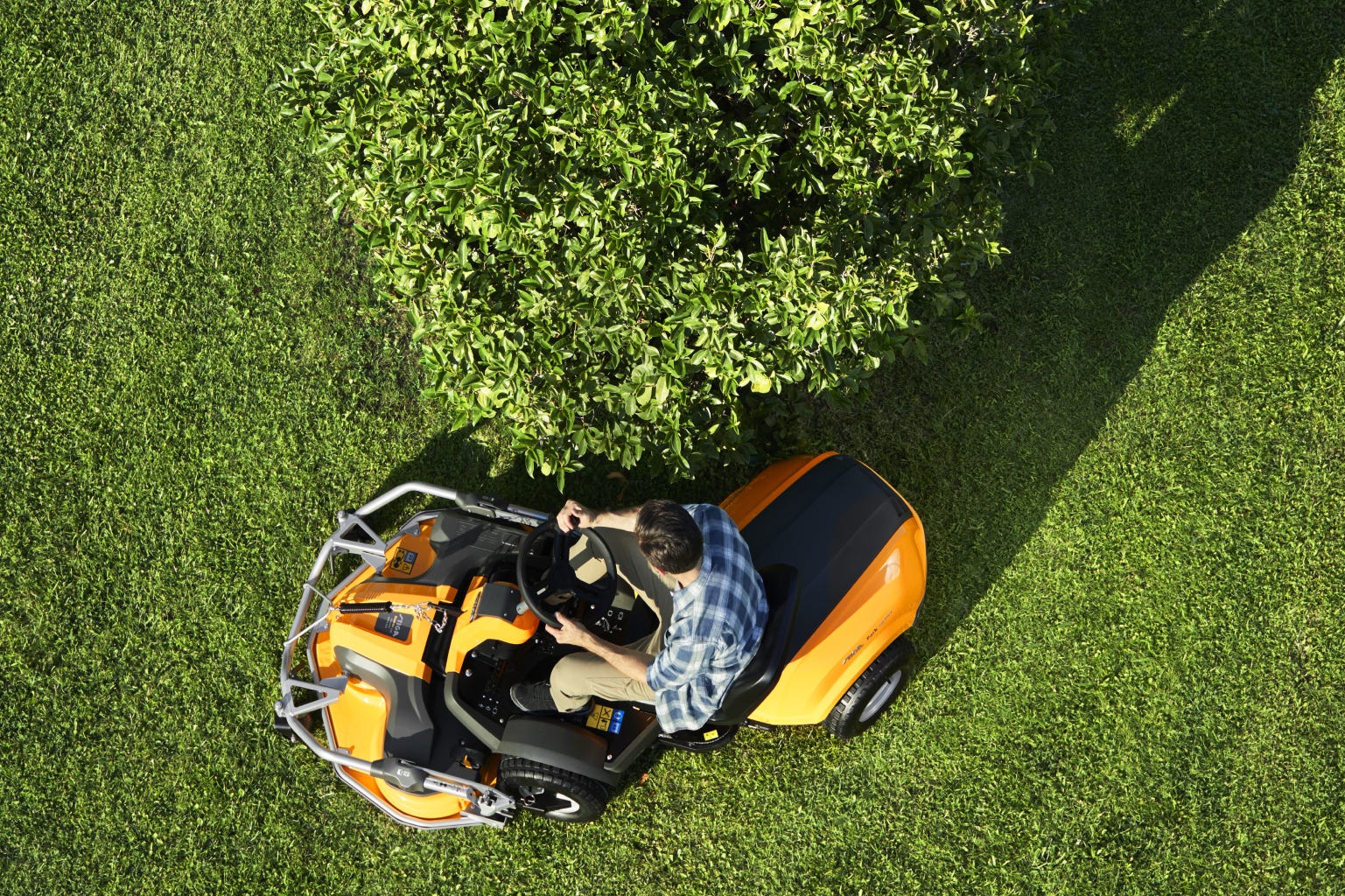 The new-generation STIGA Park mower
With its forward-mounted deck, the STIGA Park front-cut mower makes the job of lawn maintenance a whole lot easier. Its compact dimensions and articulated steering combine to maximise manoeuvrability, in turn making the negotiation of obstacles, awkward corners and complex landscaping a breeze.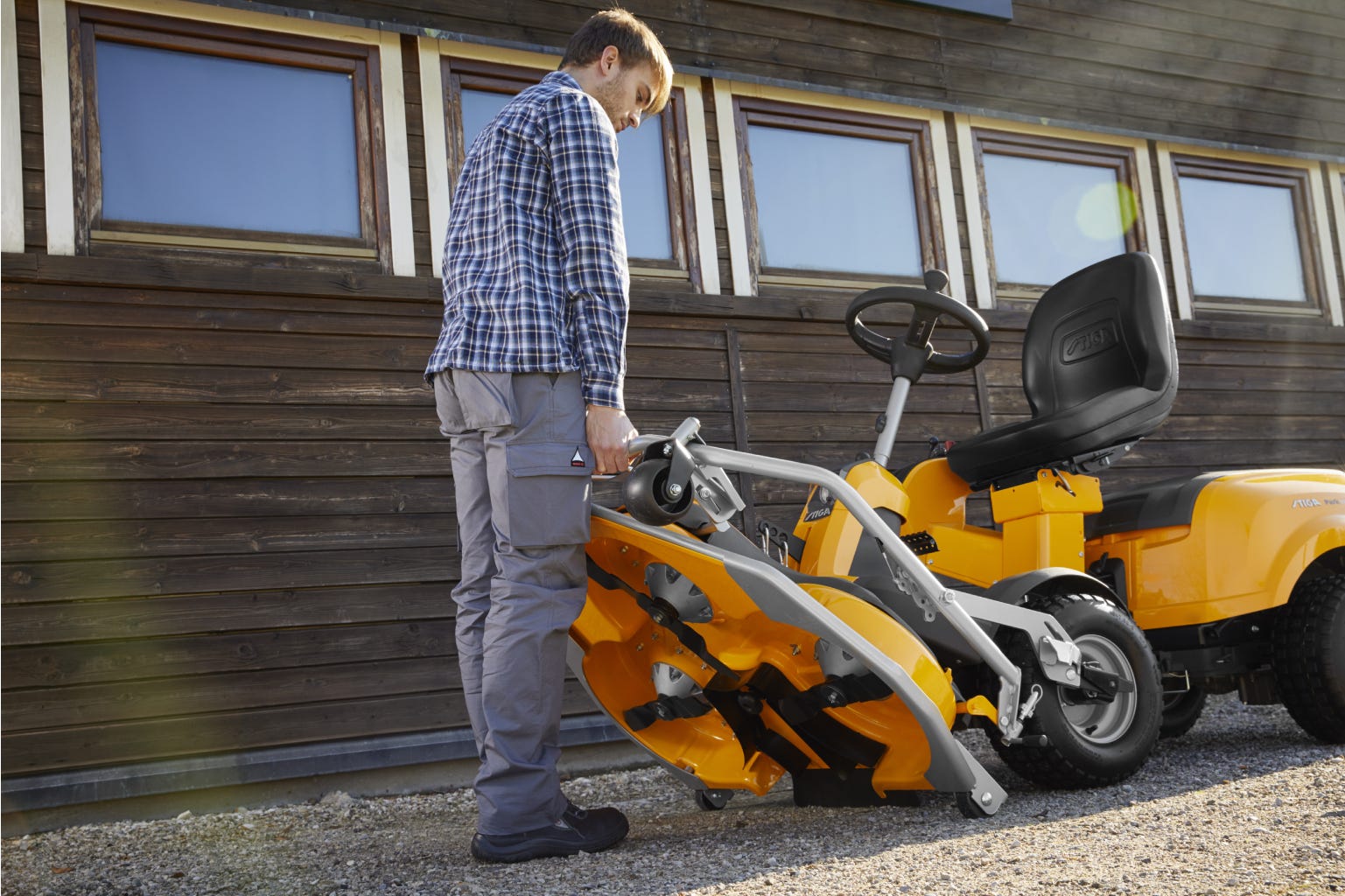 Once you've finished mowing, the unique new Quick Flip system enables you to access the underside of the deck for cleaning or maintenance in one simple step.
Rotating front brush
Make light work of sweeping away stifling, light-blocking leaves from your lawn and opening-up snowy access routes with the front-mounted rotating brush! Three-position lateral adjustment means it can be adapted to suit any job; while durable polypropylene bristles will cope with season after season of heavy-duty hard-surface use.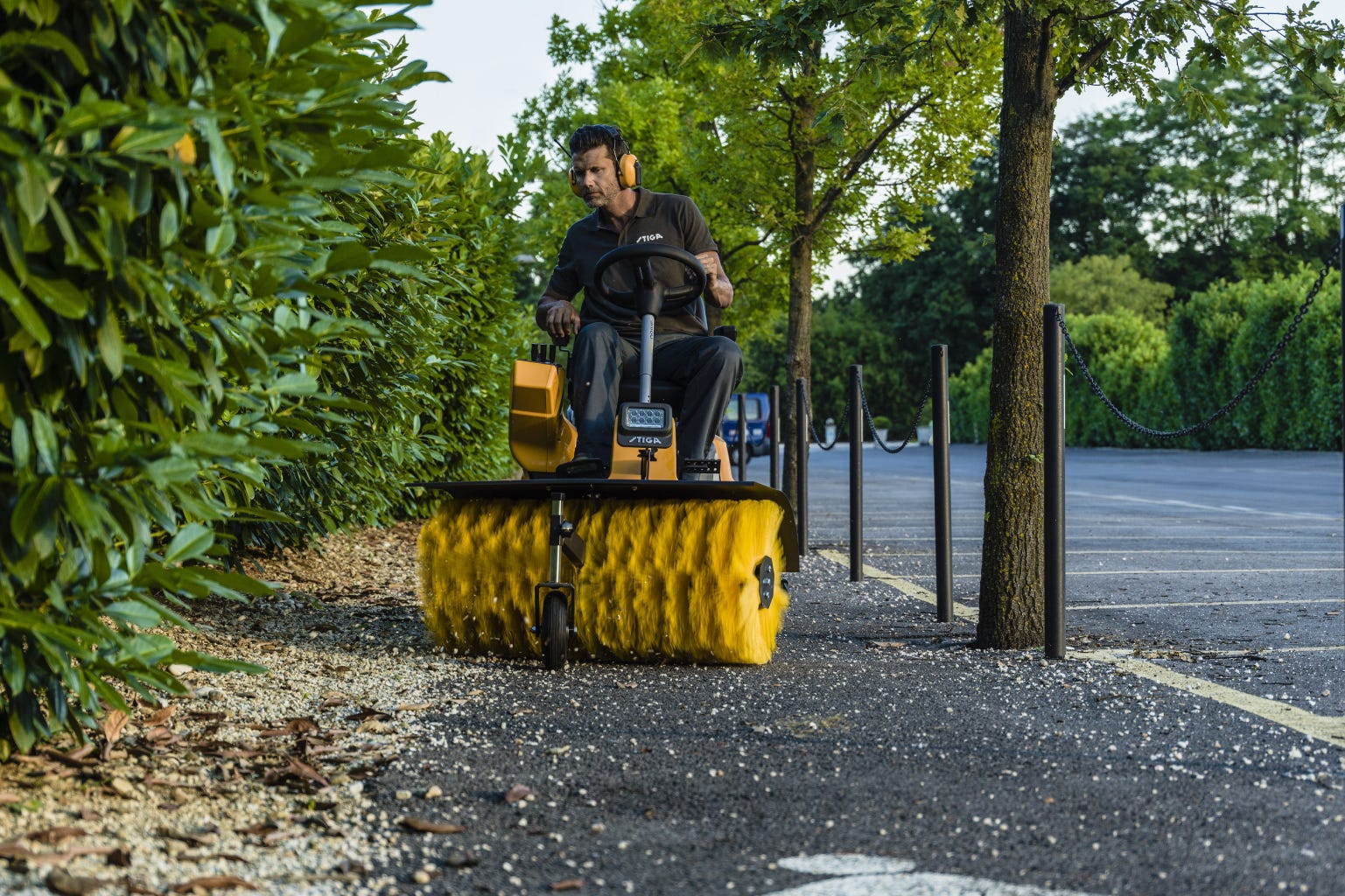 Grass & leaf collector
This fast-working towed sweeper will make manually clearing leaf mulch and grass clippings from your lawn a thing of the past! Its rotating brushes – powered by the action of the wheels on the ground – will pick-up and project green waste into a hugely capacious 340-litre collection-bin, leaving the lawn neat and debris-free. The collector can then be emptied from the comfort of the STIGA Park's seat.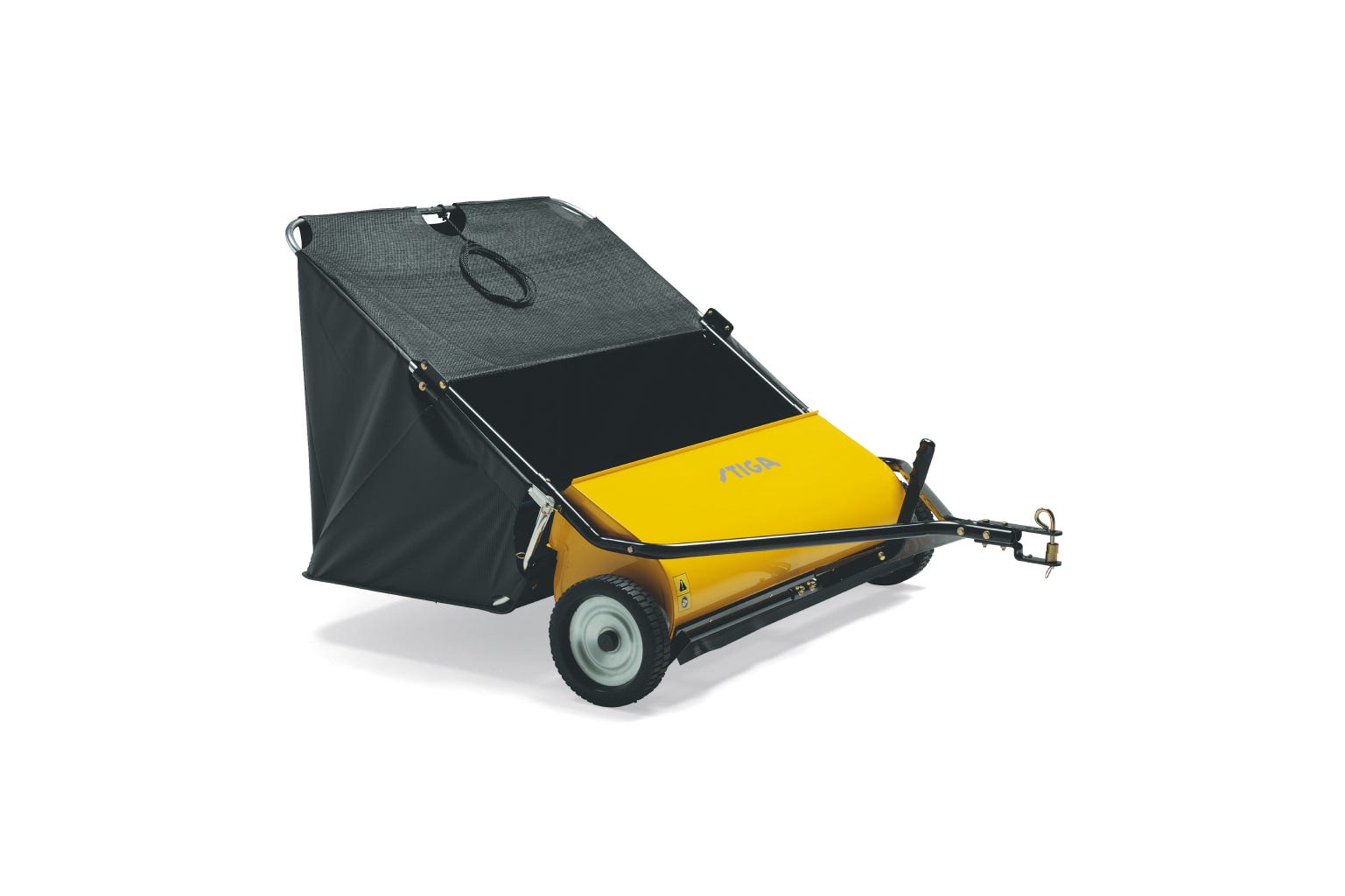 Lawn aerator
Hook-up this pro-grade aerator attachment to your STIGA Park and you'll no longer have to endure tiring, time-consuming sessions pushing a walk-behind machine around the lawn! Its series of 12 blades remove growth-inhibiting moss and thatch and cut practically invisible slits in the turf so as to enable air, moisture and essential nutrients to better penetrate the turf. The aeration rotor can be replaced with an optional flail rotor, should you need to mow long, overgrown grass.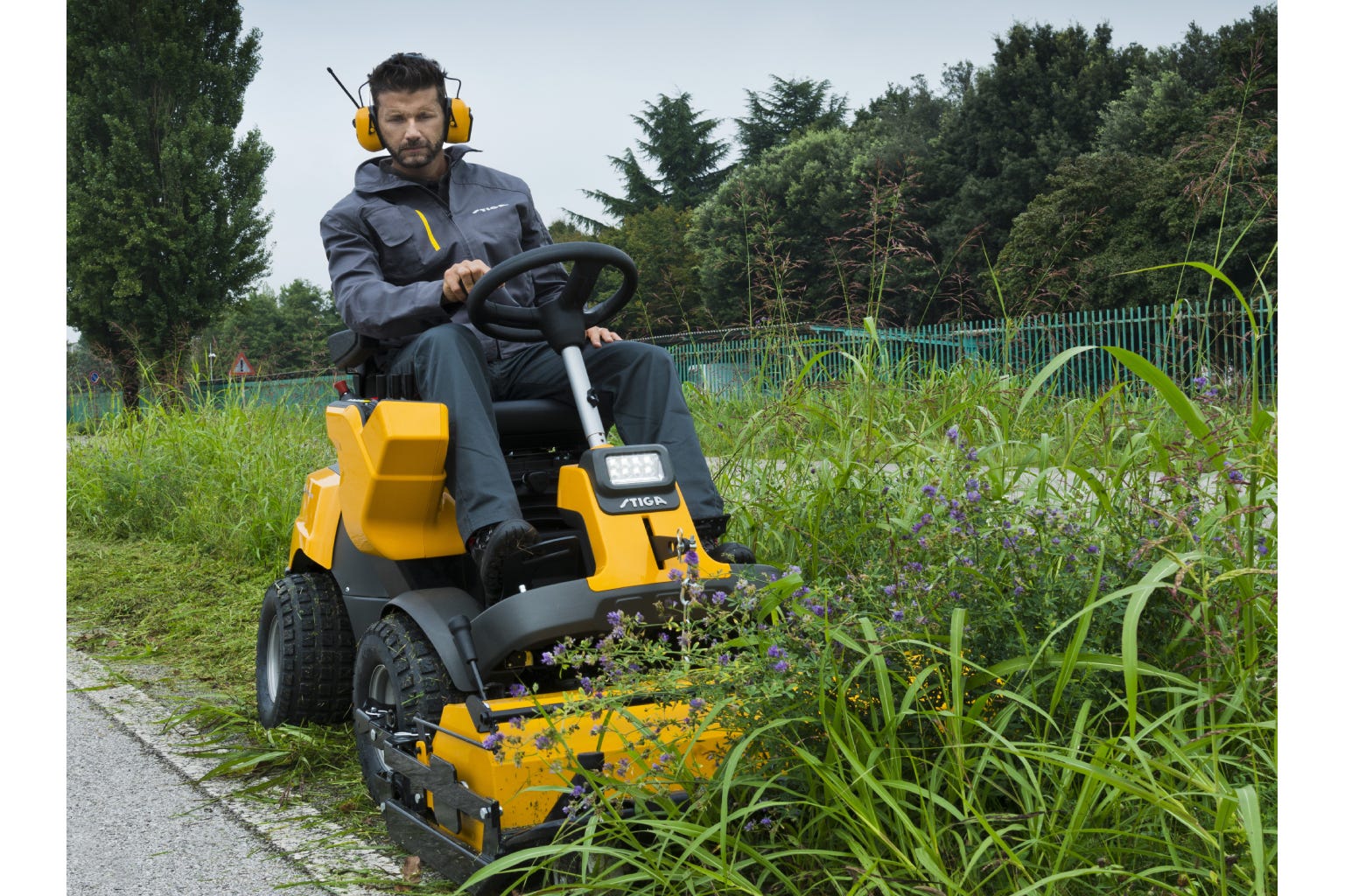 Rotary spreader
With its substantial 30-litre capacity, this towed rotary-type spreader is a fast and efficient way to evenly apply salt, lime, sand, fertiliser and grass-seed over large areas. It has a three-metre spread-width and can also be used for the distribution of granular herbicides.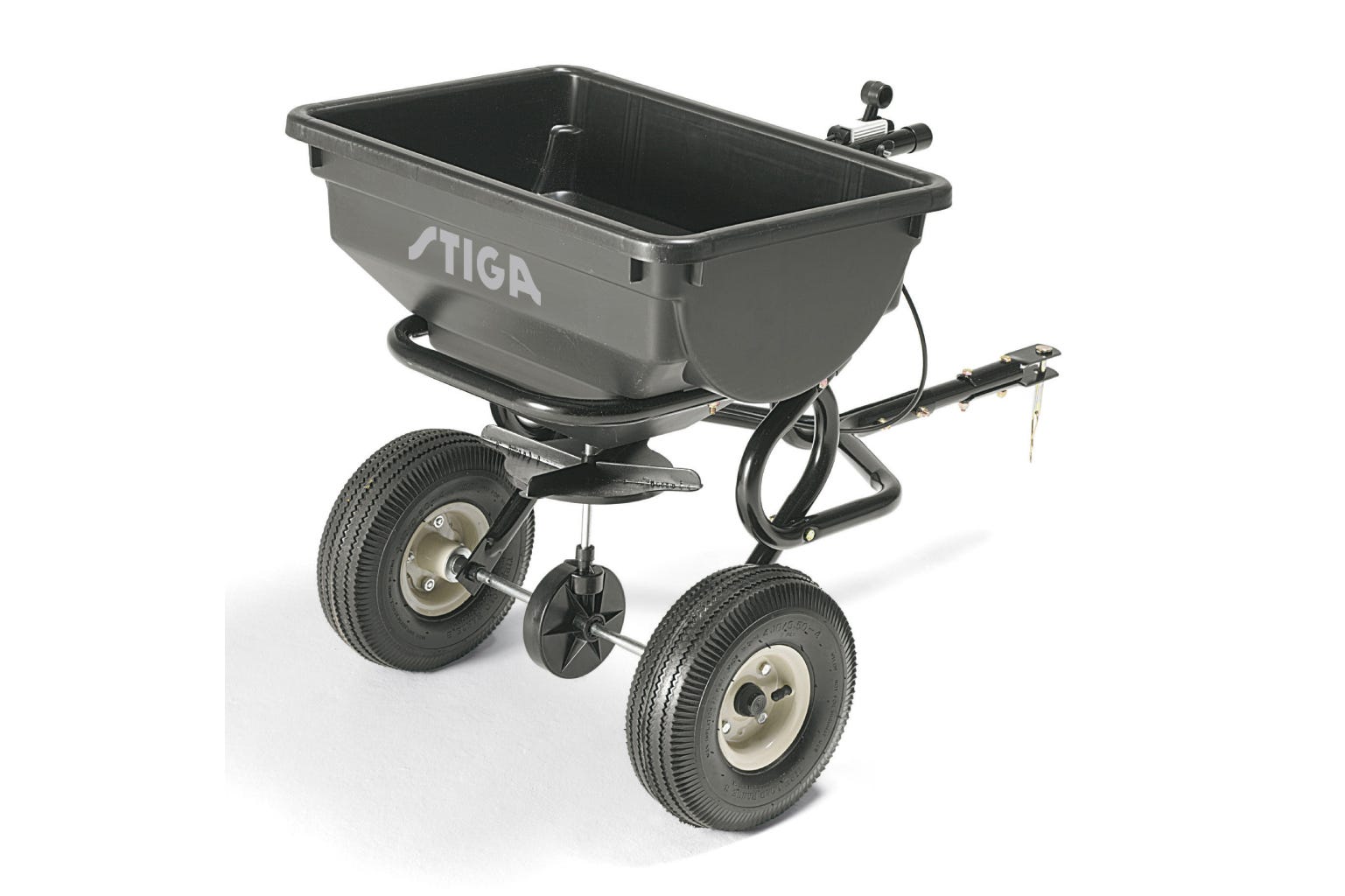 Tipping trailer
Why expend effort using a wheelbarrow to transport heavy items around your property when you can do it the quick and easy way with a STIGA tipping-trailer? You can choose between galvanised-steel and polymer-bodied versions, with both materials easy to clean of and offering the perfect compromise between weight-minimisation and robustness. Large pneumatic tyres ensure the wheels won't damage delicate lawn surfaces.
Now you now how to maximise the potential of your STIGA Park front mower, you'll be able to maintain an impeccable garden all year round. Find out more about STIGA Park front mowers on our website!
Find out more about STIGA Park front mowers: