STIGA 48V ePower batteries
Tested beyond industry standards. Powers longer. Lives longer.
A STIGA ePower 48 V world to discover
All STIGA ePower batteries are designed, developed and produced by STIGA.
Tested at a 'real-life' usage, going far beyond the less demanding industry standard test.
The 48V ePower batteries are available in a wide range of capacities, from 2 to 7.5 Ah, powering different products for many garden care activities.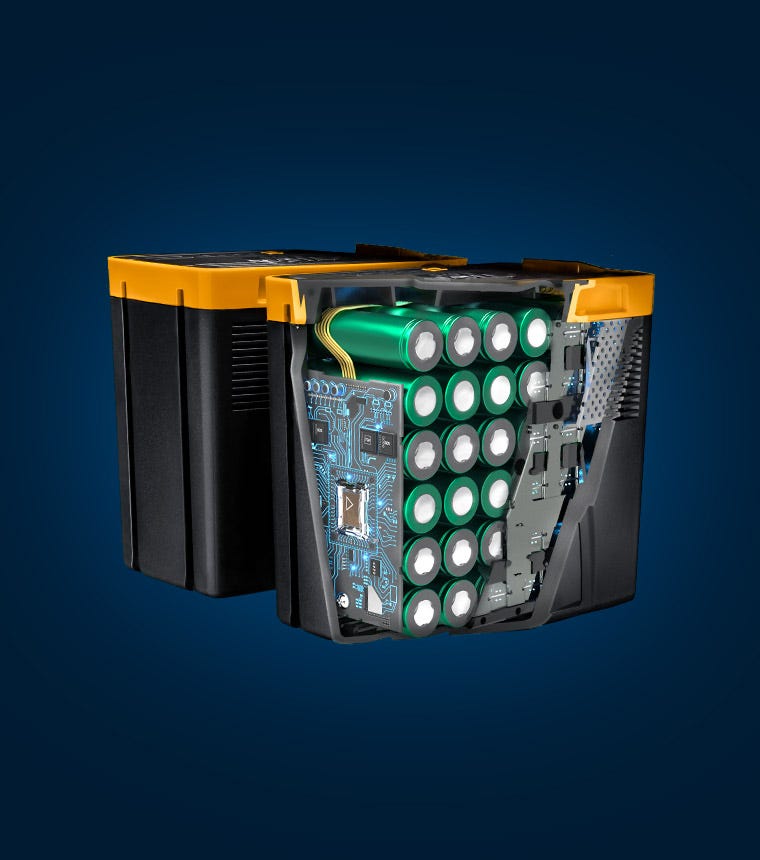 A better battery
EFFICIENT - we optimised and secured the position of each individual cell inside the battery
SAFE - we created space to allow air to cool the battery when working or charging
SMART - we developed and tested the electronics and software that controls the cells.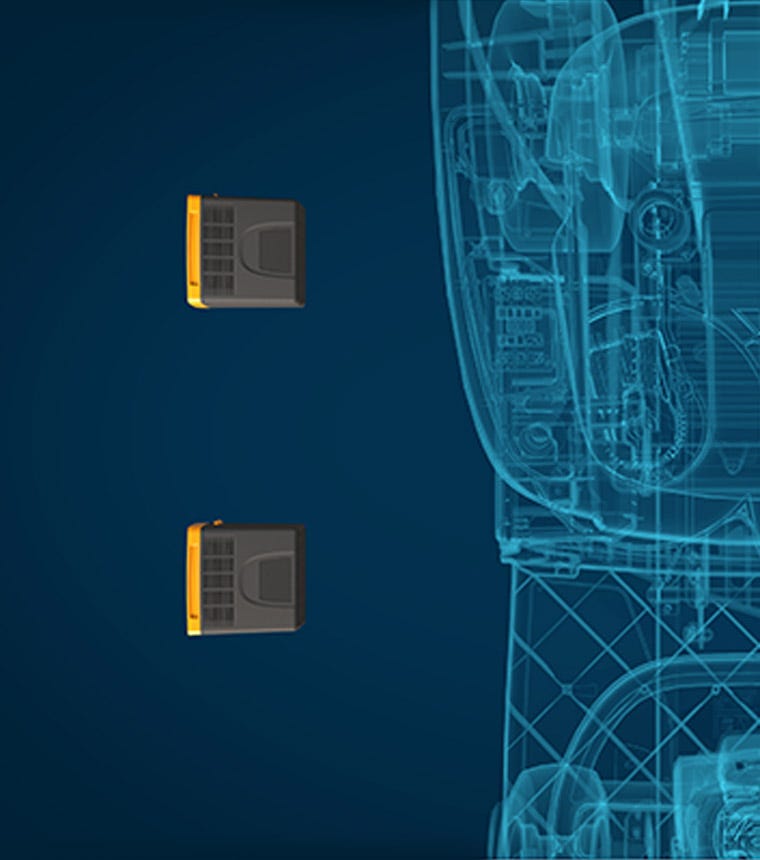 Tested beyond standards - Better endurance
Testing conditions for STIGA ePower batteries are five times tougher than industry-standard requirements, which ensures an overall higher quality. From mowing to trimming. Blowing to clearing. We make sure our batteries maintain a high-performance capacity and are still going strong after 750 charges.
STIGA Swift
STIGA Swift is the first ride-on mower that runs on shareable ePower 48V batteries.

Smart battery usage
Swift synchronises the available energy in the batteries – extending both runtime and battery life.

Smart (and fast) battery recharge
When charged onboard, the batteries recharge one at a time, reducing stress and improving battery health.

Full shareability.
Powered by four shareable 48V ePower batteries, the STIGA Swift ride-on mower is designed to work also simultaneously with a range of hand-held tools – so you can use the same batteries to care for your whole garden in a whole new way.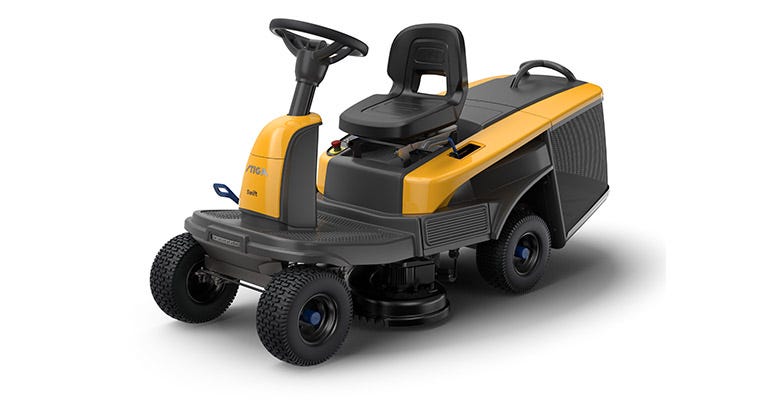 Caring for your garden like never before.
The STIGA ePower 48V shareable batteries powering Swift give you acces to a variety of garden tools to take care of your garden all-year round.
All STIGA battery-powered lawn mowers, driven by STIGA ePower, are built with the best quality in design and materials, specific features, and with a special attention to user's comfort.