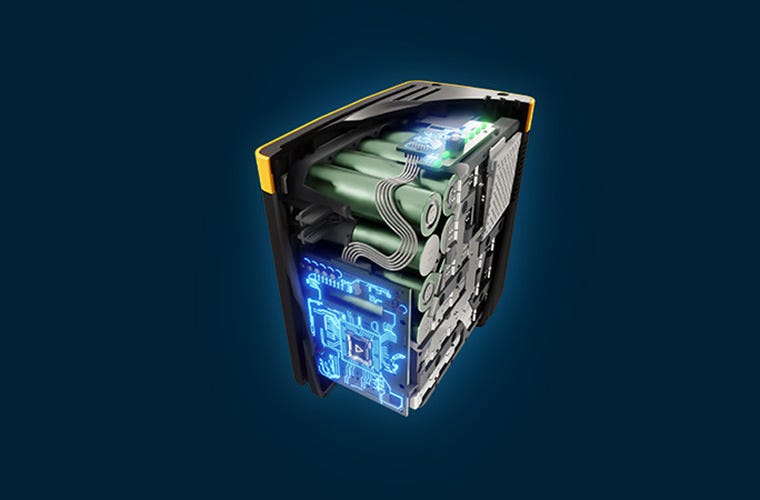 STIGA ePower 48V
Better battery technology. Powers longer. Lives longer.


Zero fumes
Zero emissions

Long-lasting
battery life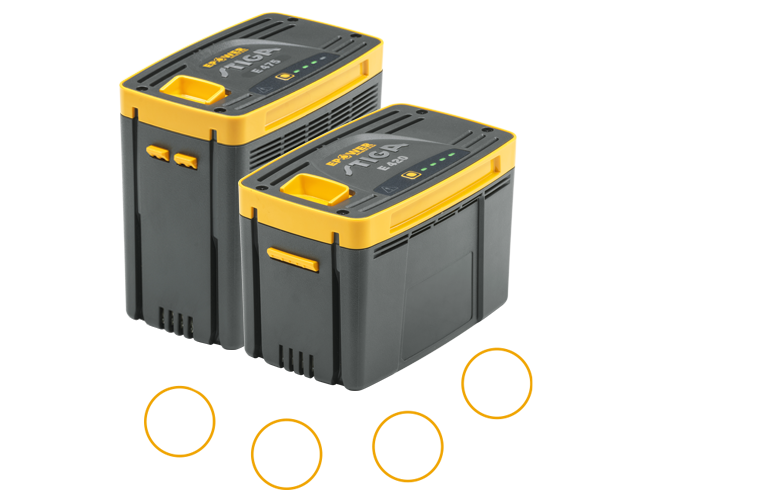 Why are ePower batteries better?
Thanks to the high-density cell chemistry, our cells are designed to provide the optimal power that garden tools need, through time and seasons

To ensure there's no risk of shortcircuiting, cells are carefully spaced to allow sufficient airflow and cooling

The cell balancing equalises the state of charge for every cell, maximising battery efficiency and longevity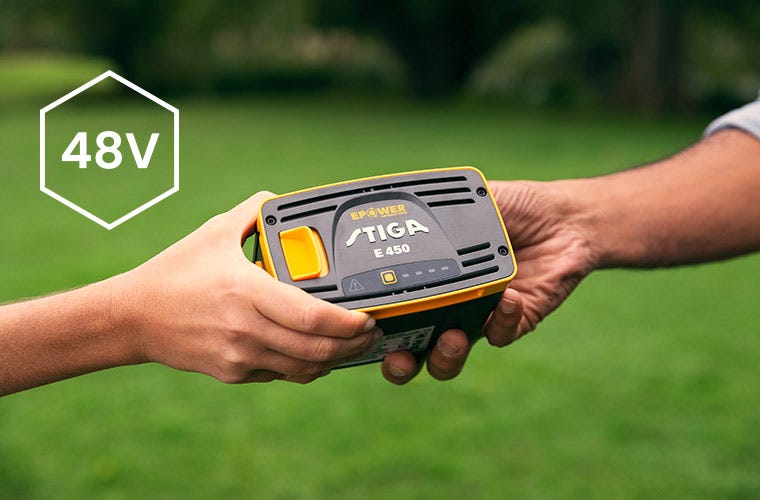 48V ePower battery products Shareable means interchangeable
STIGA ePower 48V systems are not only strong, but also 'smart'. The tools constantly adjust the power demand to deliver exactly what is needed for the job at hand. A whole range of gardening tools and machines, made for long and demanding working sessions in your garden and combining high performance with reliability through time.
Caring for your whole garden, all year round.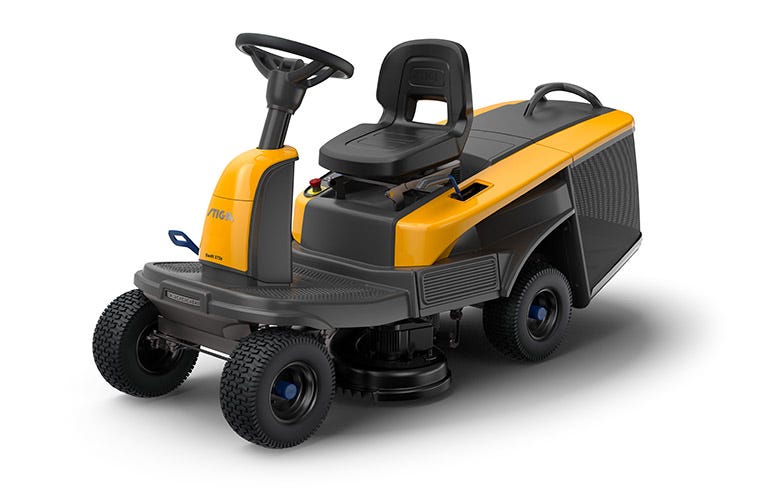 Swift The nimblest with shareable batteries.
Shareable power
Swift is powered by 3 x 48V 5Ah ePower shareable batteries. Whilst the Swift can mow on 3 batteries you can purchase a 4th battery as an optional extra for longer cutting sessions. Easy to remove and share with other STIGA ePower gardening tools in the 5, 7 and 9 Series. Batteries and chargers are included with the product.
Up to 1400 sqm in ECO mode
When cutting in standard mode, you can cut up to 2000 sqm on one charge.
Better cutting, but quieter
The redesigned cutting deck and its 72 cm width with short twin blades, guarantee improved cutting, collecting, energy efficiency, with less noise.
The STIGA ePower 48V shareable batteries powering Swift give you acces to a variety of garden tools to take care of your garden all-year round.
Keep in mind that...
The STIGA ePower 48V shareable batteries give you access to a wide range of walk-behind lawn mowers.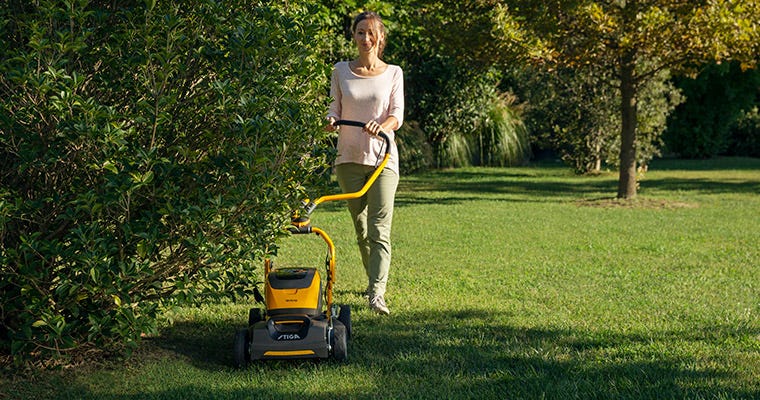 All STIGA battery-powered lawn mowers, driven by STIGA ePower, are built with the best quality in design and materials, specific features, and with a special attention to user's comfort.
Discover STIGA battery lawn mowers with Fulcrum handlebar, that adapts to you and your garden.