Whether you're pruning trees in the garden or chopping logs for the fire, the STIGA battery-powered 7 Series chainsaw offers maximum comfort, safety and efficiency. Fitted with a powerful 1.2kW brushless motor and high-performance PX low-profile chain for top results. Quick to start and easy to maintain, it's always ready for your logging tasks. ePower battery (4 Ah/5 Ah) compatible with 5,7, and 9 Series garden tools.


Powered by a strong STIGA ePower 48V battery

Switch between two chain speeds to increase runtime and save energy
Monitor battery, speed and brake activity with the LED keypad

Achieve top results with the powerful 1.2kW brushless motor

Enjoy minimum noise, vibrations and maintenance with STIGA ePower

Battery and charger not included

Product details and specs
Featuring a powerful 1.2kW brushless motor and high-performance PX low-profile chain, our CS 700e chainsaw cuts through small trees, low to mid-height branches and logs with ease. And using just one 48V ePower battery, you can enjoy great results without the noise, vibrations and hassle of heavy petrol tools.

Part of the STIGA 7 Series, everything about this chainsaw is designed to make cutting jobs safer and more energy efficient. The inertia brake system automatically kicks in to protect you while you're working, while the soft-touch rear handle and lightweight design ensures comfort and stability – even at high speed. And with protection built into the motor, there's no danger of overheating and the chain getting blocked.

Chain tensioning is made easy thanks to the integrated nut on the side of the chain cover. Use the softkey selector pad to switch between chain speeds: choose 16 m/s to save on battery energy or 20 m/s for faster, resistance-free cutting power. And to see essential information such as the speed, battery level and when the brake is engaged, a quick glance at the LEDs on the control panel will clearly display what you need to know – even in strong sunlight. You can also check the level of oil that lubricates the chain by simply looking at the transparent tank window.

A step up for you to work in larger garden environments or be engaged in multiple tasks and for longer sessions.
Robust tools
Tougher jobs
Prolonged sessions
Diversified works
Features
Electronic control panel
Work safely and efficiently with the LED keypad. Easily check battery, speed and brake status – and press the ON/OFF switch to start/stop.
Powerful 1.2kW brushless DC motor
Powered by a strong 48V STIGA ePower battery, the 1.2kW brushless motor works with the 14" bar and high-performance PX low-profile chain for top results.
Manual and inertial chain brake system
Cut with confidence thanks to the two-part brake system. In the event of kickback, the inertia chain brake engages automatically.
Technology
STIGA ePower
Smart, safety tested and synched with STIGA products, ePower is the next generation in batteries. Tests we run on ePower batteries are 5 times tougher than Industry standard requirements, to ensure the highest quality standards in terms of performance, reliability and battery health through time. Our batteries are efficient, as we optimised and secured the position of each individual cell; safe, as we created space to allow air to cool; and smart, as we we developed and tested the electronics and software that controls the cells. They power longer and live longer, thanks to a smart energy management operated by all machines and tools running on interchangeable ePower batteries.
Keypad battery products
The intuitive keypad puts power control at your fingertips. An innovative feature of all STIGA 5, 7 and 9 Series models, it allows you to control your tool's variable speeds and manage battery power output with a simple thumb press.
What's in the box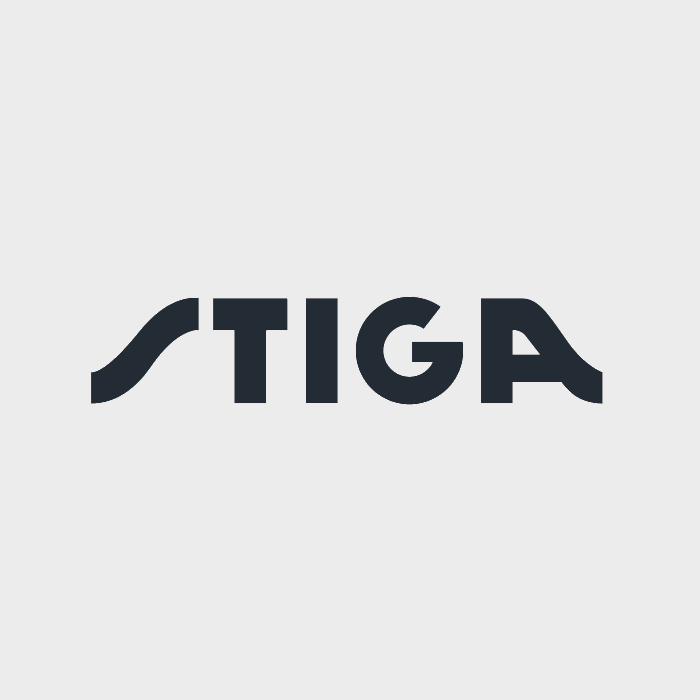 CS 700e
Battery chainsaw
lensKey
lensBar
lensChain
Technical specs
Series
Series 7, ePower 48 V
Suggested battery capacity
4 Ah
Power source
Lithium-ion battery
Maximum motor speed
11000 rpm
Lithium battery nominal energy
192 Wh
Working time (+/- 20%)
16 min
Chain type
3/8" .050" (91PX-52X)
Chain oil tank capacity
0.18 l
Chain tensioning system
Side screw tensioning
Battery charger
Single standard
Battery charger output current
1.5 A
Battery charger plug type
Europlug (Type C)
Included tools kit
Screwdriver
Product weight without battery
4.04 kg
Product weight without bar and chain
3.4 kg
Support
What kind of cutting operations can be carried out with this battery chainsaw?
This chainsaw is suitable for pruning branches in trees and shrubs, but also for domestic wood cutting operations, such as cutting logs for stoves and fireplaces.
How is chain lubrication done?
The lubrication of the chain is automatic but can be adjusted thanks to a special screw to modulate the use according to the type of wood to be cut, the type of work, the surrounding temperature and the type of oil used.
How is the chain tensioned?
The chainsaw is equipped with a side chain tensioner which facilitates the tensioning operation.
What kind of protective gear should I use?
Trousers, jackets and gloves, all made out of cut-resistant material, safety shoes and a protective helmet with sound attenuating ear-muffs and a protective visor are ideal equipment for cutting wood. Among the parts and accessories indicated for this model, there is a wide selection of products which can be used for suitable gear. We recommend that you exercise the utmost care as well as wearing appropriate clothing when using this type of machine, and that you bear in mind the importance of consulting the manual when you make your choice.
How often should the chain be replaced?
The chain will wear down, and how quickly this happens will depends on the frequency and intensity of use, as well as the type of wood cut.
When the cutting performance remains poor despite sharpening, you will need to replace the chain. You will find compatible replacements among the parts and accessories on this page.
Which replacement chain should I use for this battery chainsaw?
We recommend that you replace the original with a new STIGA chain. Each chainsaw model can fit specific types of chains, depending on the characteristics of the machine and the bar length. To know which type you should use with this model, we recommend that you go to the parts and accessories section on the website, or else refer to the manual.