Keep tall trees in perfect shape with the PS 900e pruner. Extending to 4m, its powerful 500W 48V brushless motor drives the precision-quality chain – cutting branches fast, smooth and easy. Used with the STIGA 9 Series battery backpack that balances the battery weight, even long working sessions are high on the comfort factor.
Cordless long-reach pruner with 65cm telescopic extension pole
Cut tree branches accurately and safely up to 4m high

Powered by two 48V 7.5 Ah STIGA ePower batteries for extended cutting time

Soft-grip rubber sheath for comfortable and secure handling

Keypad chain speed selector – choose either 16 m/s or 12 m/s
Batteries, backpack and charger not included

Product details and specs
Built for power and precision. Designed for balance and comfort. With its 65cm telescopic extension shaft, the STIGA PS 900e long-reach pruner easily reaches the top of garden trees and hedges as tall as 4m – its soft-grip rubber sheath ensuring comfortable and secure handling. And like our other tools in the STIGA 9 Series, this pruner comes with our BH 900e backpack ( not included) and harness that carries two 48V 7.5Ah batteries. Fully adjustable to your height and quick to connect to the tool's harness hook, long sessions will feel lighter on the arms.

The durable 500W brushless motor housed inside the cutting head drives the high-performance chain. You can also switch between two cutting speeds simply by touching the keypad on the control panel. To cut faster with less resistance, select 16 m/s, or to save battery energy, drop down to 12 m/s. If the tension on the chain needs tightening or relaxing, there's an easy-access screw at the front of the 10" cutting bar.

When it comes to safety features, you can work with confidence knowing that, however high you're cutting or how long the job takes, the motor's protective mechanism will kick in to prevent overheating or overloading. And to ensure perfect results every time, especially with extremely angled branches, there's a bumper behind the cutting bar to lean against for extra support and stability.

Our most powerful and featured products, with customised performance thanks to the many functions and accessories: you don't need to be a professional, these products make you an Expert.
Durable tools
Superior power output
For really intense working environment
Customisable performance
Most responsive control
Features
Select the cutting speed
Use the soft-touch keypad to choose 12 m/s to conserve battery power, or 16 m/s for a smooth, faster cut. Bright LEDs display the speed selected.
Technology
STIGA ePower
Smart, safety tested and synched with STIGA products, ePower is the next generation in batteries. Tests we run on ePower batteries are 5 times tougher than Industry standard requirements, to ensure the highest quality standards in terms of performance, reliability and battery health through time. Our batteries are efficient, as we optimised and secured the position of each individual cell; safe, as we created space to allow air to cool; and smart, as we we developed and tested the electronics and software that controls the cells. They power longer and live longer, thanks to a smart energy management operated by all machines and tools running on interchangeable ePower batteries.
Keypad battery products
The intuitive keypad puts power control at your fingertips. An innovative feature of all STIGA 5, 7 and 9 Series models, it allows you to control your tool's variable speeds and manage battery power output with a simple thumb press.
What's in the box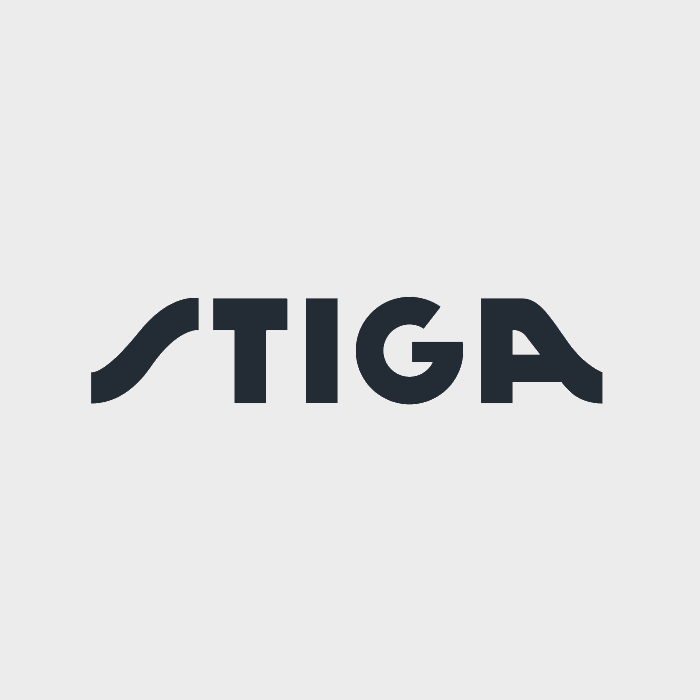 PS 900e
Battery chainsaw
lensKey
lensHarness
lensBar
lensChain
Technical specs
Series
Series 9, ePower 48 V
Suggested battery capacity
2 x 7,5 Ah
Power source
Lithium-ion battery
Maximum motor speed
8500 rpm
Lithium battery nominal energy
360 Wh
Working time (+/- 20%)
22 min
Chain type
3/8" .050" (91PX-40X)
Chain oil tank capacity
0.1 l
Chain tensioning system
Side screw tensioning
Telescopic handle extension length (max)
60 cm
Battery charger
Dual standard
Battery charger output current
3 A
Battery charger plug type
Europlug (Type C)
Included tools kit
Screwdriver
Vibration level rear handle (m/s2)
2.5
Measured sound pressure level at operator ear dB(A)
88
Guaranteed sound power level (LwA) - dB(A)
103
Measured sound power level dB(A)
100
Vibration level front handle (m/s2)
2.3
Product weight without battery
5.6 kg
Support
What kind of protective gear should I use?
Trousers, jackets and gloves, all made out of cut-resistant material, safety shoes and a protective helmet with sound attenuating ear-muffs and a protective visor are ideal equipment for cutting wood. Among the parts and accessories indicated for this model, there is a wide selection of products which can be used for suitable gear. We recommend that you exercise the utmost care as well as wearing appropriate clothing when using this type of machine, and that you bear in mind the importance of consulting the manual when you make your choice.
What kind of maintenance should I carry out?
To ensure that the machine is functioning correctly and to guarantee maximum longevity of the machine, we recommend that you constantly check the chain oil level inside the tank in order to always ensure that the cutting tool is properly lubricated. Next, make sure that the chain is always sharp, and if not, sharpen it or take it to an authorised service provider to have it sharpened. We remind you of the importance to consult the manual to familiarise yourself with every detail of these operations.
How are the bar and chain lubricated?
In order to guarantee perfect functionality, the bar and chain of this cutting device require constant lubrication. To this end, the machine is equipped with a chain oil tank, which should be constantly monitored to ensure that the fluid never runs out. The oil is pumped automatically.
How can the chain be sharpened?
Every machine is supplied with a metal rod which you can use to sharpen the chain yourself. This method required you to sharped each tooth individually. Before you start sharpening the chain yourself, we recommend that you carefully consult and follow the detailed instructions which are found in the manual. The STIGA dealer network offers sharpening services if you prefer to have your cutting device sharpened by a professional. You can also see an overview of the services STIGA offers in this area by consulting the Parts and Accessories section of this website.
How often should the chain be replaced?
The chain will wear down, and how quickly this happens will depends on the frequency and intensity of use, as well as the type of wood cut. When the cutting performance remains poor despite sharpening, you will need to replace the chain. You will find compatible replacements among the parts and accessories on this page.
Which replacement chain should I use for this battery chainsaw?
We recommend that you replace the original with a new STIGA chain. Each chainsaw model can fit specific types of chains, depending on the characteristics of the machine and the bar length. To know which type you should use with this model, we recommend that you go to the parts and accessories section on the website, or else refer to the manual.