In April, we visited the Keukenhof flower garden in Lisse in the Netherlands.
The world-famous Dutch tourist attraction receives well over a million people from around the globe, each year, who come and enjoy the millions of blooming tulips, daffodils, and other bulb flowers.
In the Autumn of 2022, the Kuekehof's gardeners planted 7 million flower bulbs in preparation for the spring event.
Below are a selection of images from the gardens.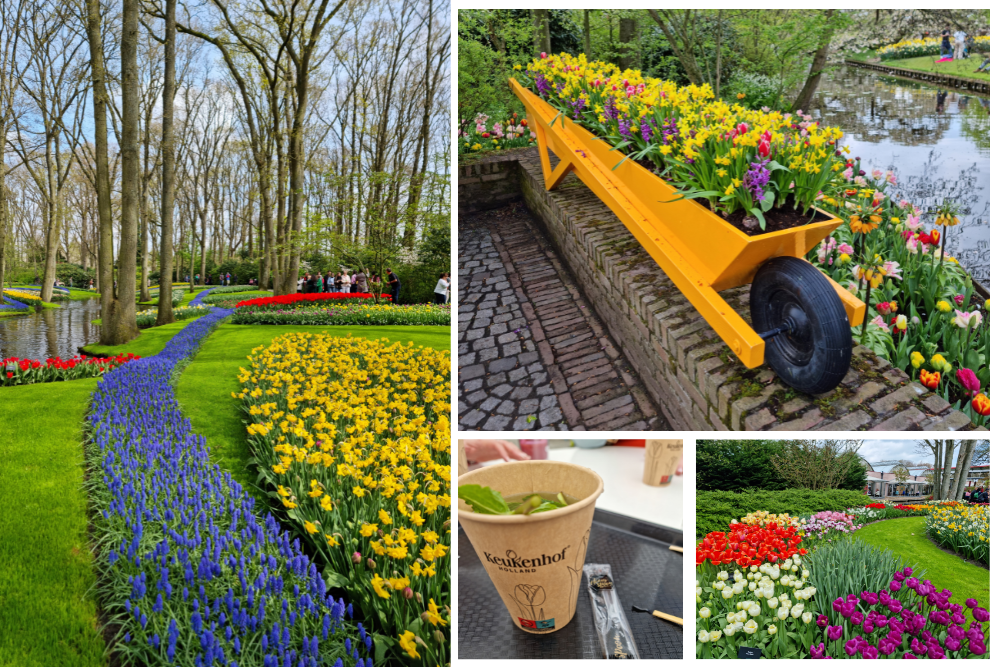 Gardens from the Keukenhof flower garden in Lisse, in the Netherlands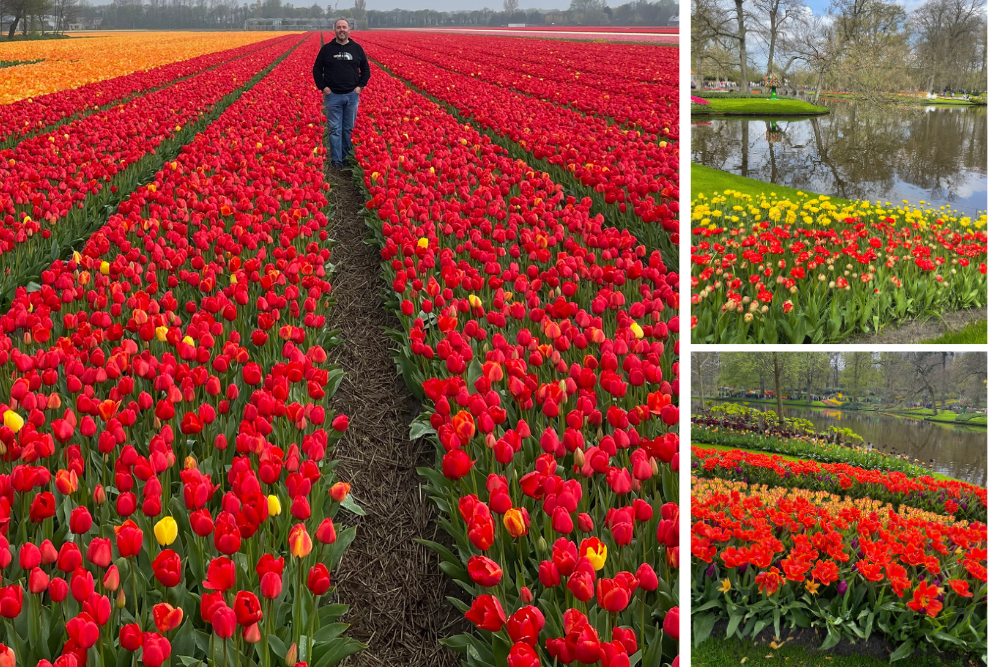 Following this event, we visited the Dutch Bulb Fields and then moved onto the Flower Parade, which is known as Bloemencorso Bollenstreek – in 2023, this parade celebrated its 76th year.
It certainly was the most impressive display I have ever witnessed.
Below are a selection of pictures from the festival. In 2024, put these two events in your diary. They truly are a spectacle.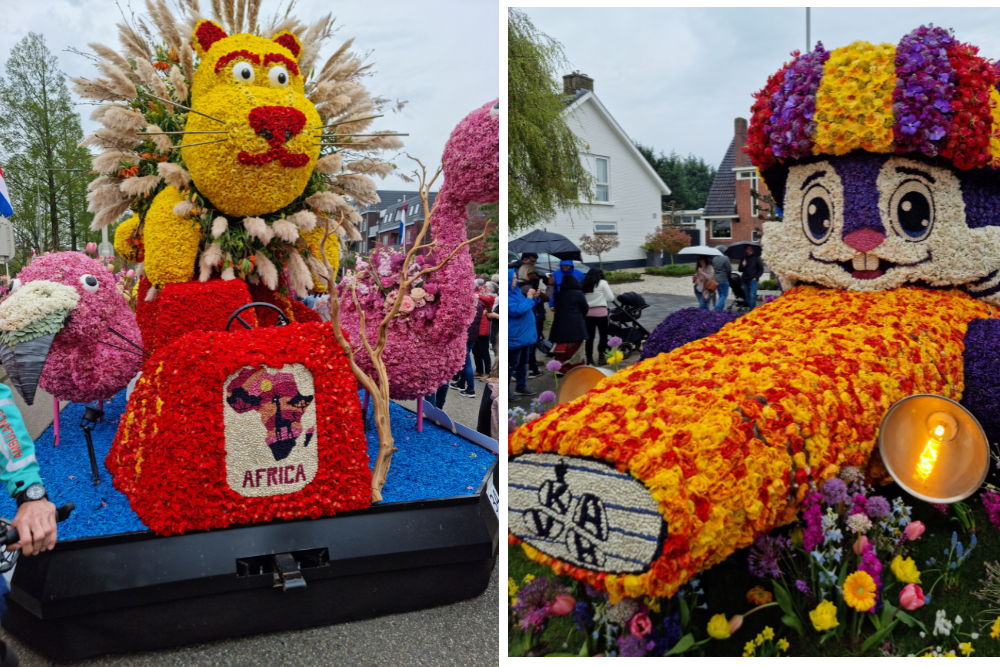 Bloemencorso Bollenstreek Flower Parade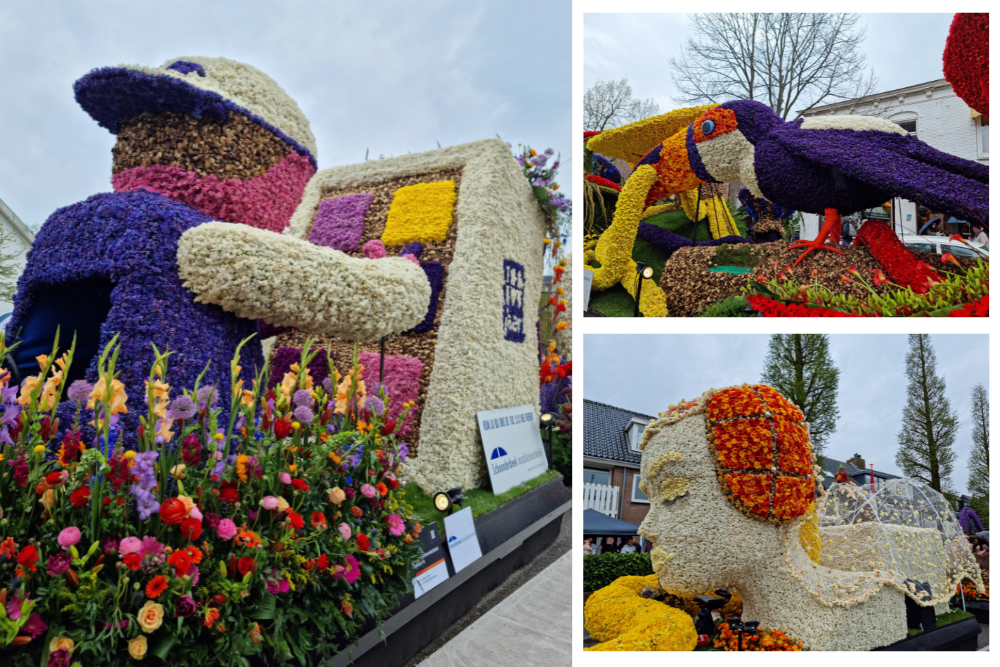 Moving on from bulbs, and into June, it has been one of the warmest and driest spells I have ever witnessed in Wales.
The ground on our onion patch has started to crack and we are in desperate need of a little drop of rain.
In this article, I'll provide an update on some of our growing as well as some helpful tips to try to reduce the amount of watering.
Grow your own
With rising food prices there's never been a better time to start growing your own.
This year, we have planted up our Keder Greenhouse and have a selection of kitchen garden fruits and vegetables growing away.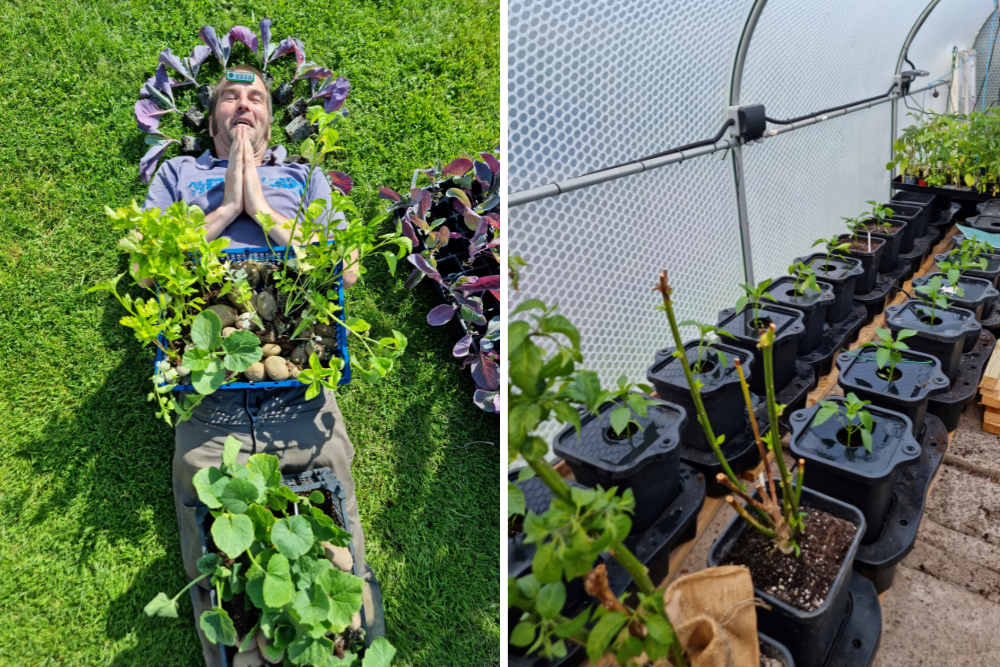 Sharing plants and planting kitchen garden peppers
Peppers and Tomatoes
The tomatoes and peppers are now growing at a rapid pace and the first of the pepper flowers are starting to appear.
These are grown in self-watering systems, known as GoGro and Quadgrow that have proven effective and efficient in saving time watering and helping to produce bumper harvests.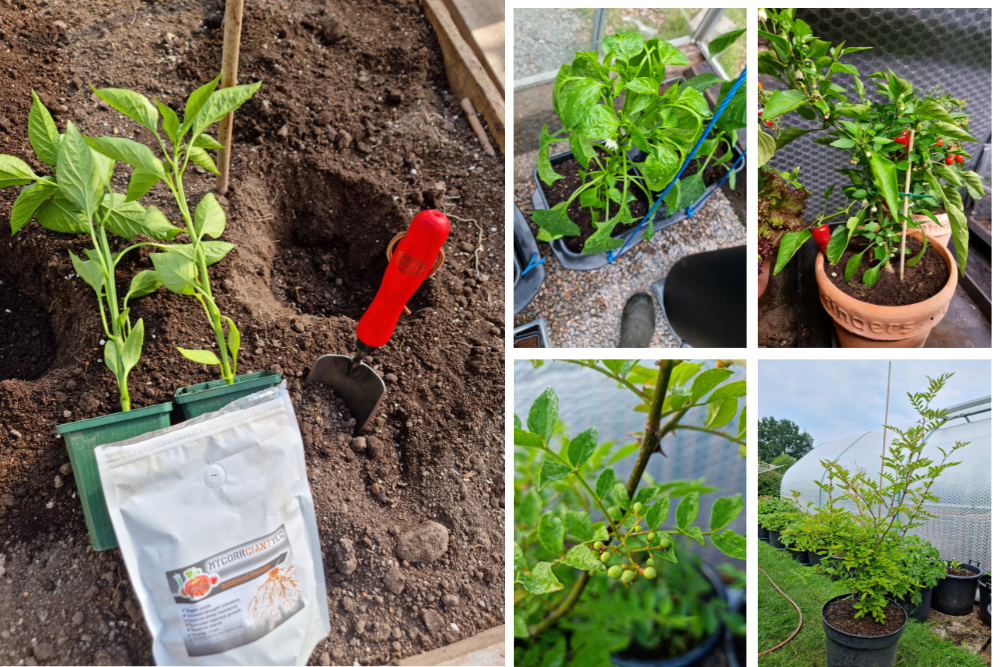 Planting peppers. Peppers growing in quadgrow. Peppers in pot. Sezchuan pepper plant and close up.
Water
Water is such a valuable resource and climate change is making water an ever more important issue for gardeners.
Around each plant hole, adding organic matter will help with better water retention within the soil.
If you are thinking of sowing carrots, use a watering can to water your seed sowing line and place the seeds on top before covering.
This will help to ensure better germination and save on water usage.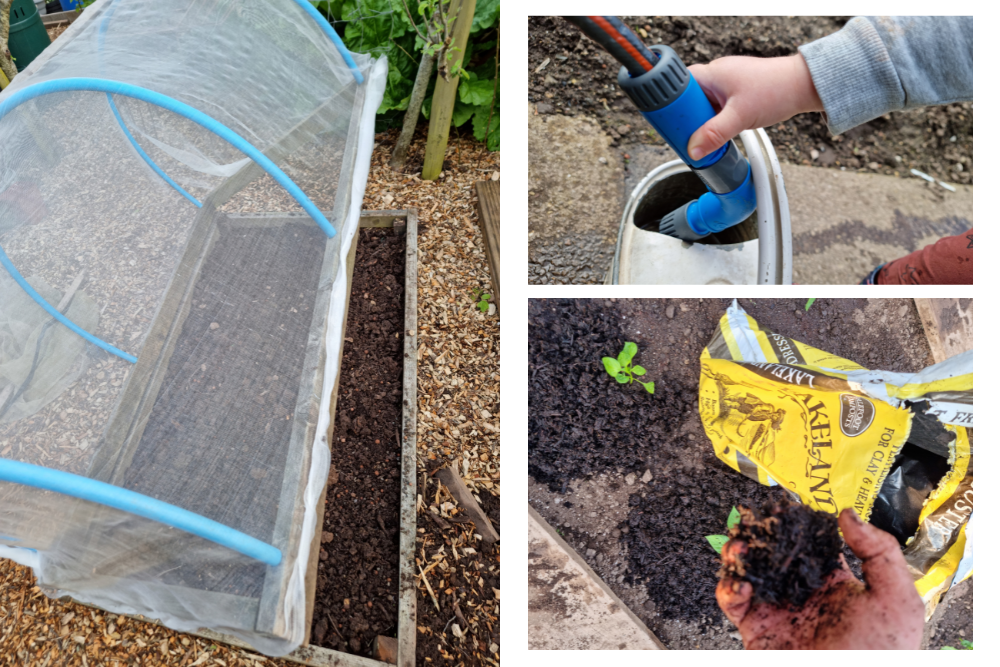 Carrot growing area. Conserving water. Sowing peas mulched with sheepswool compost to help retain moisture in the soil.
Peas
I've recently sown a later sowing of peas in-between the newly planted raspberry canes.
This has been mulched with sheepswool compost to try to retain a little moisture.
It's not too late to get some planted. The ground is warm and seeds will germinate very quickly this time of year.
French Beans, runner beans and cucumbers
We have recently started off a few French Beans in containers. These should provide handfuls of nutritious beans over the coming months.
We are also just starting to plant out the runner beans, they won't take long to get growing and will provide handfuls of extra long beans for the table.
The cucumber plants are on their way to producing a bumper crop and will be inundated with them shortly.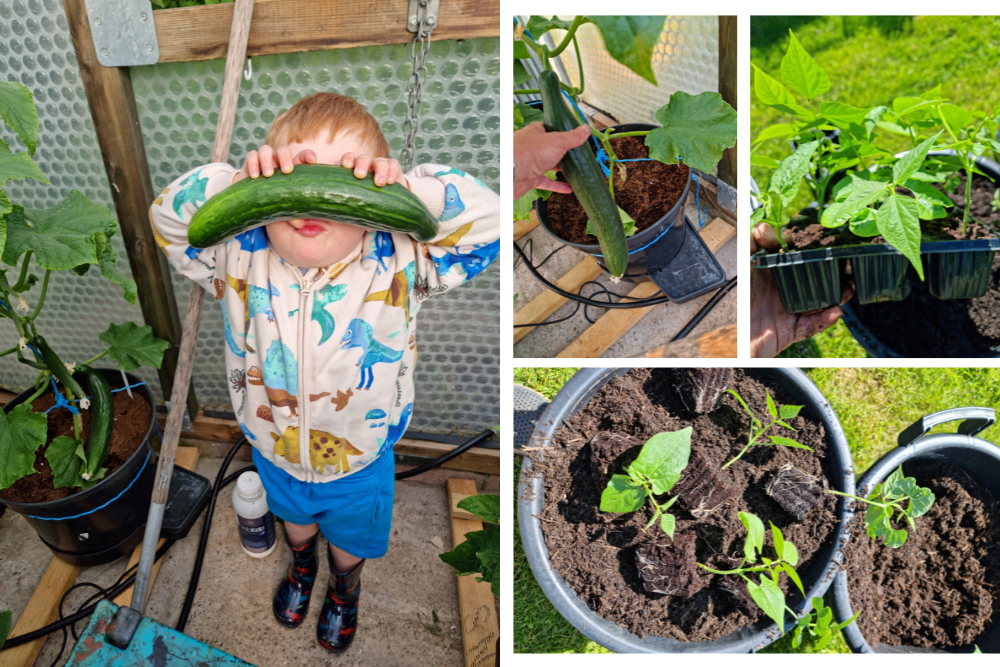 First kitchen garden cucumber harvest and cute helper! Planting out dwarf runner beans.
Soft Fruits
The soft fruits - strawberries, raspberries and loganberries are just starting to ripen and I'm looking forward to a bumper harvest this year.
It's now time to start planning for the growing of the marrows and cucumbers.
Jobs for July
If you don't fancy growing a Giant here's a list of jobs for the month of July:
Continue to Harvest lettuce, radish, other salads
Hoe off weeds and let them fry in the sun.
Mow lawns weekly, if you would like a wildflower meadow, you could scatter a few seeds in an area of grass to encourage wildlife
If you haven't already, pop to your local garden centre for some summer bedding.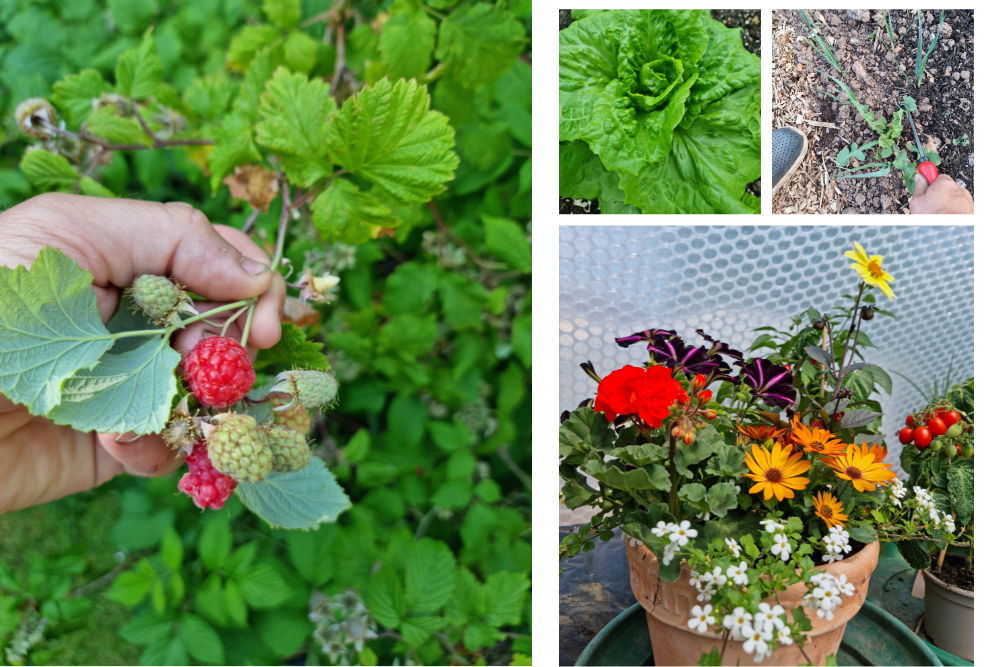 Raspberries starting to ripen. Lettuces growing. Weeding drying off. Summer bedding flowers.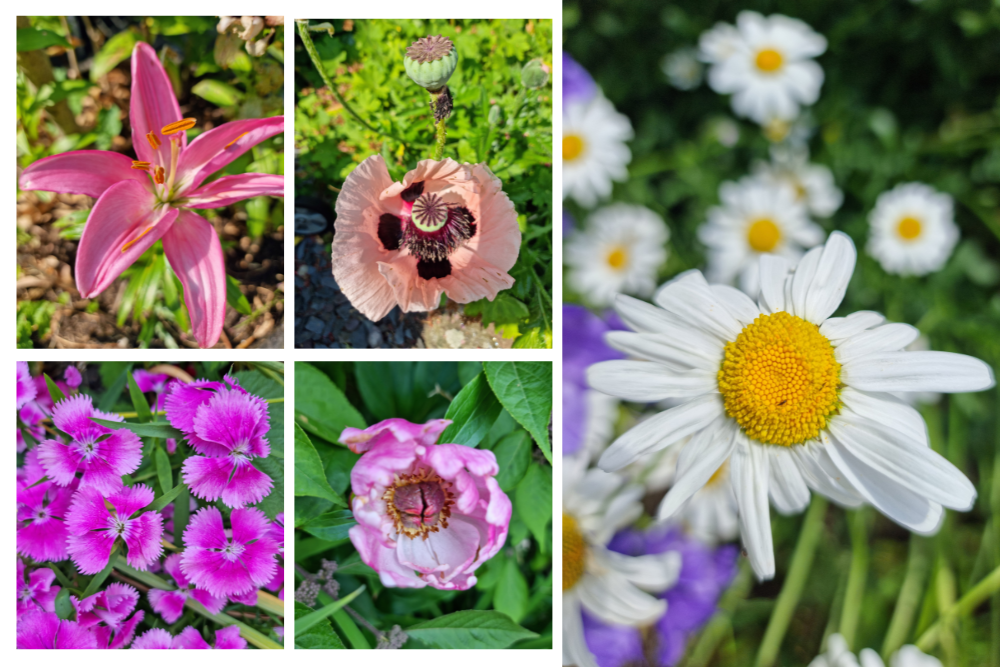 The Giant Garden
From the kitchen garden to the giant garden, the Giant Marrow has recently been planted with the help of a new trowel from Felco. An excellent bit of kit which comes with a lifetime guarantee.
It's made even easier with the STIGA petrol rotovator SRC 36 V helping to churn up the soil.
Around the plant, we have mulched with sheepswool compost and this will hopefully help with a reduction in watering.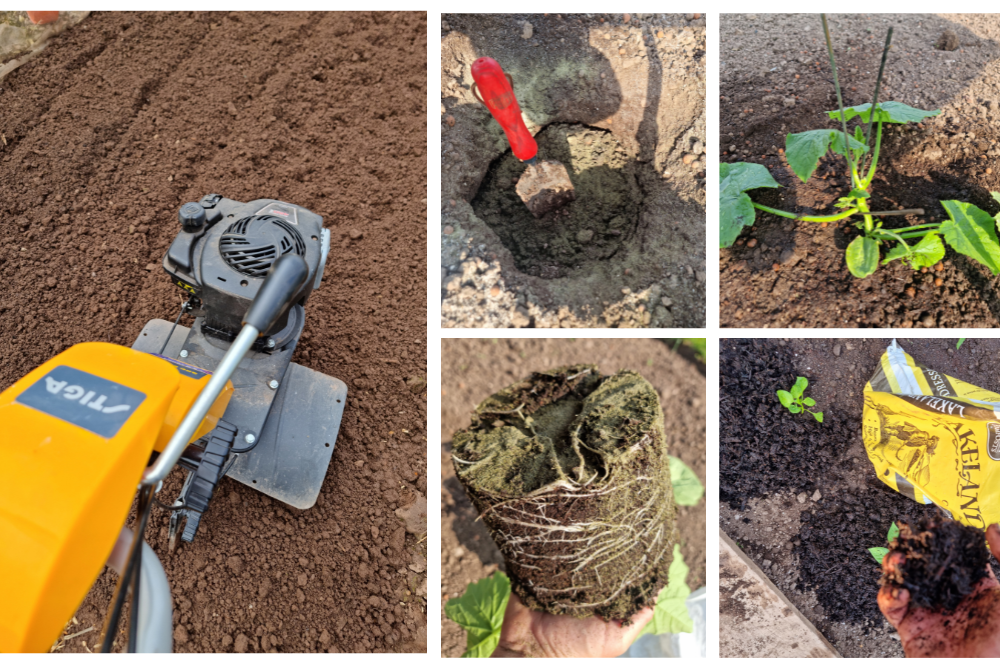 Record-breaking Sunflowers
The Sunflowers have recently been planted into their final growing spots.
Our Guinness World Record-breaking Sunflower is itching to go over the 7kg this year. I'm not sure if this is possible but we've broken the Guinness World record twice in successive years.
If we do get a spell of rain, we'll need to watch out for the slugs taking over and nibbling at those fresh shoots.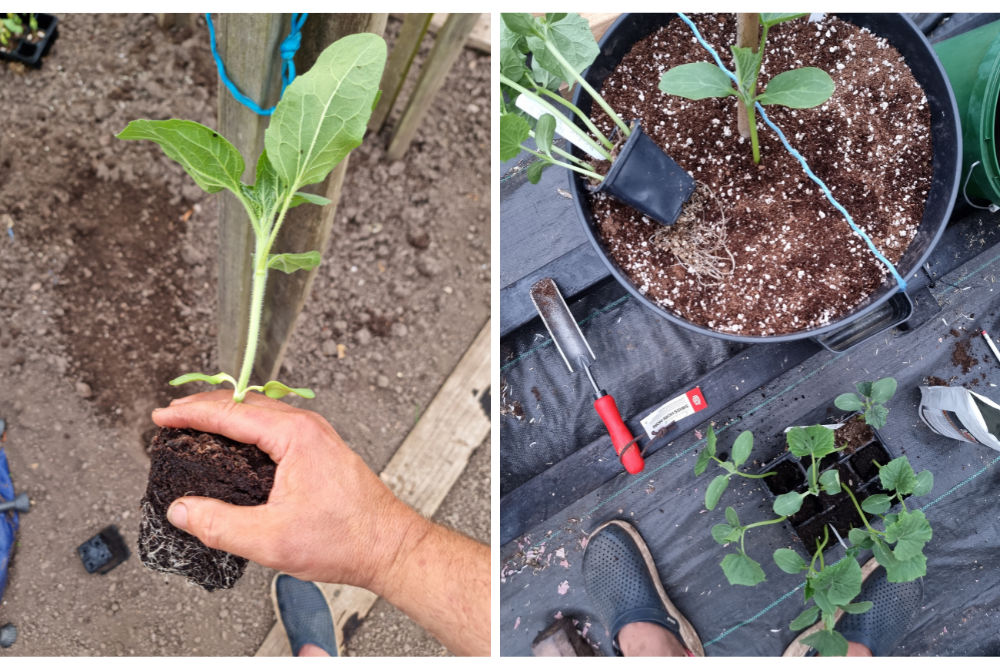 Giant sunflower planting. Planting hydroponic cucumber.
Giant Cucumbers
The Giant Cucumbers will be planted out in the next week in coir which is peat free.
These will grow very quickly in this growing medium and especially in the self-watering systems. My target this year is grow a cucumber longer than 36 inches. Is this possible?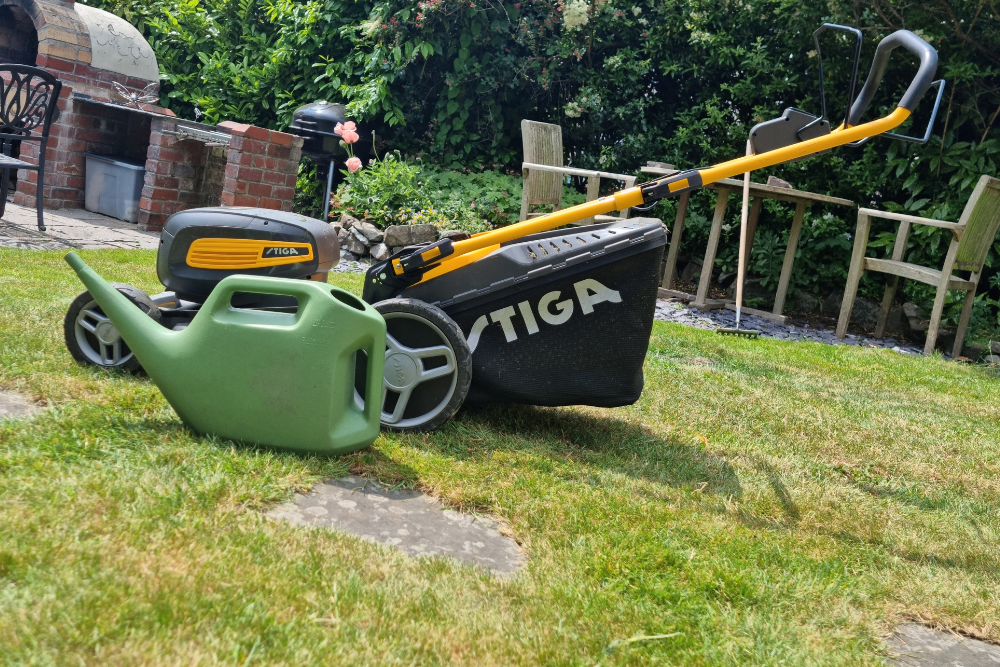 Your Lawn
Outside of the growing areas, don't worry too much about your lawns going brown, the grass will soon bounce back.
This area of grass had an earlier lawn feed treatment. This week, the grass was mowed with the help of our STIGA battery powered lawnmower.
The mower was used as a mulcher to provide moisture back into the lawn. It's amazing the amount of lawns that this mower will cut and just on two batteries! Find out more here.
Follow Kevin aka Mr GiantVeg @GiantVeg