No other robot nurtures lawn health like STIGA Stig
A new breed of mower, engineered to work without compromise.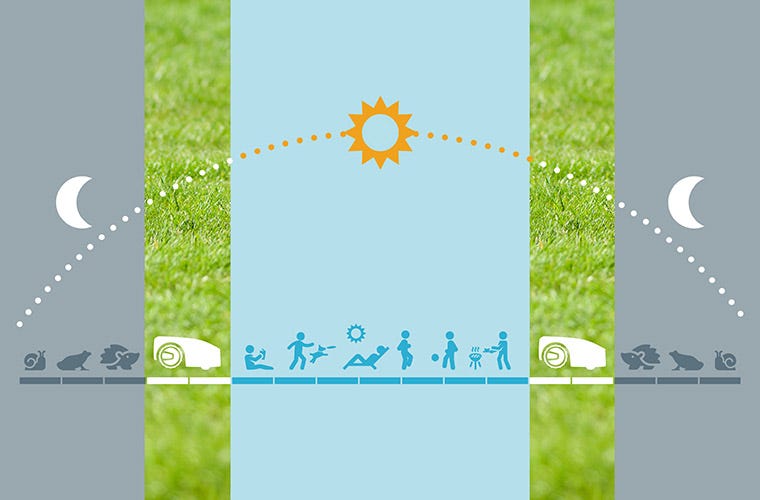 Less is more
STIGA Stig doesn't need to mow flat-out multiple times. It can cover a 1,200 sqm lawn in just two cycles a day, and leave more than enough of a gap between mows for the grass blades to properly recover, stand up proud again and keep growing properly.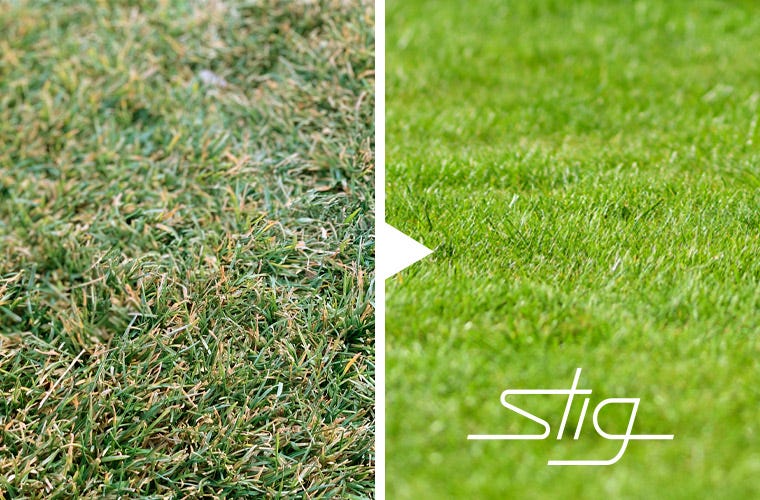 Nurturing lawn health
When you cut grass, slicing the top off the blades causes them to lose moisture faster. STIGA Stig leaves a minimum of five hours between mows – giving the blades plenty of time to heal and seal in the moisture before the next mow. This way your lawn stays healthier, greener and feeling softer underfoot.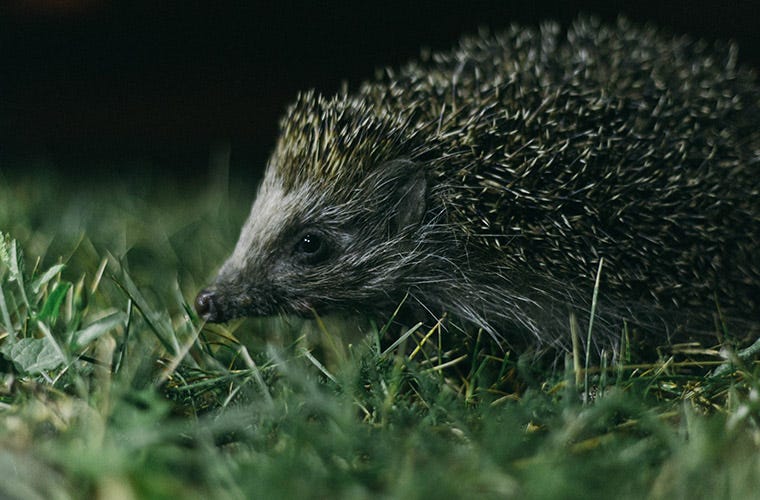 Caring for everyone in the garden
Wildlife is very wary of interruption. And an alien machine like a robot mower can disrupt nature – scaring off your garden's community of nocturnal creatures.
There's a time to mow, and it isn't at night. STIGA Stig can get the whole job done during daylight hours. So night-time animals can spring into life when the sun goes down, and continue their business undisturbed.

Energy efficient, to properly nurture your lawn
With STIGA's patented ePower battery at its heart, STIGA Stig is the first robot that can properly nurture a healthy lawn in just 2 cutting sessions a day.STIGA Stig's ePower battery is built on premium lithium ion batteries, which contain chemistry optimised for reliability and durability. So, even after 1,500 charging cycles – equivalent to around 4 years of use – the battery still operates at over 80% capacity.
High-performance cutting
A neat cut, nurturing grass' health
The four pivoting carbon steel razor blades, spinning at up to 2850 rpm, maintain the lawn as you want it – performing a neat cut without tearing the grass. STIGA Stig's easy-to-adjust blade height control cuts to the perfect length, from 20 to 60 mm.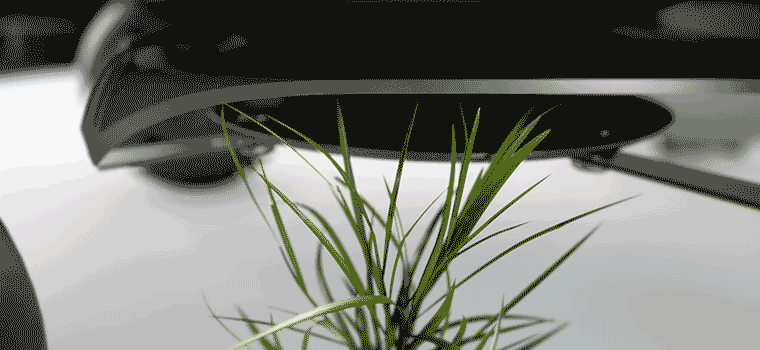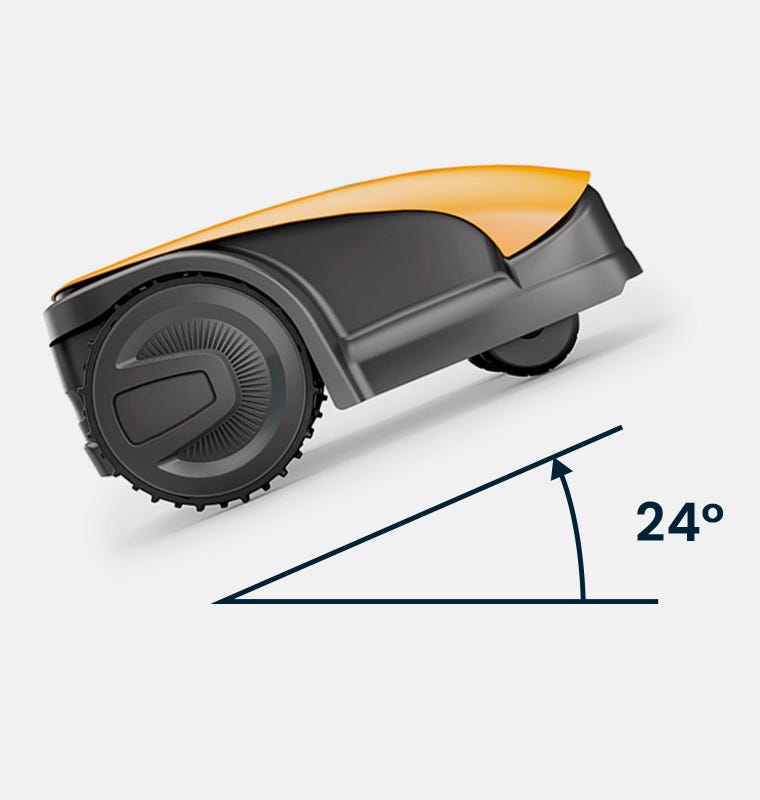 Perfectly balanced
To handle all terrains
The carefully considered positioning of STIGA Stig's parts positively affects its centre of gravity, ensuring it stays balanced even on slopes up to 45% (24°). The tread pattern design improves the grip further when conditions get tough.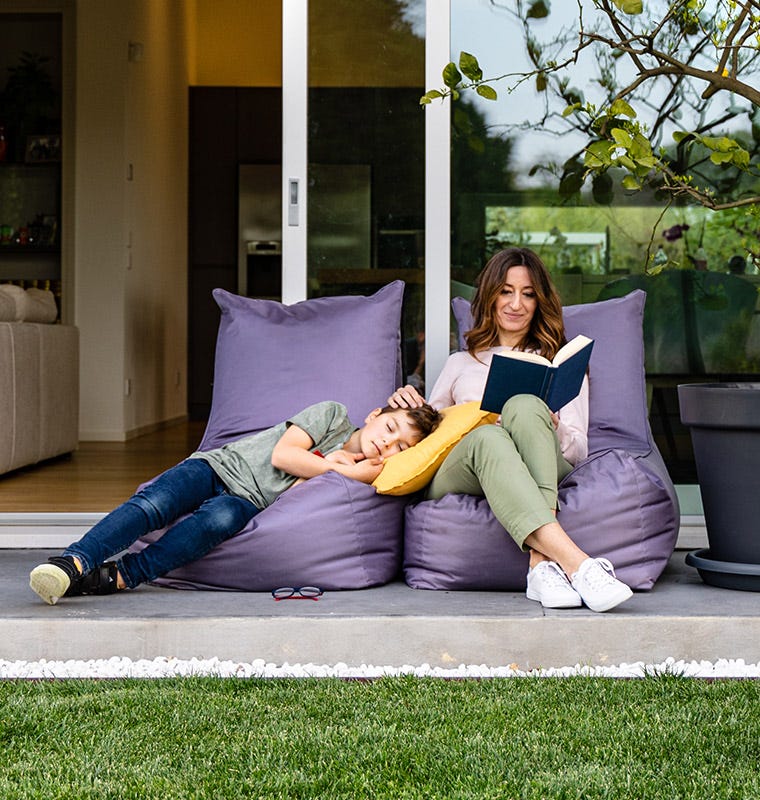 Built-in noise reduction
For excellent sound insulation
STIGA Stig's robust shell is constructed from a special compound, consisting of polypropylene and 30% talc, which keeps the noise of the motor inside the machine. While cutting, STIGA Stig is as silent as a home refrigerator.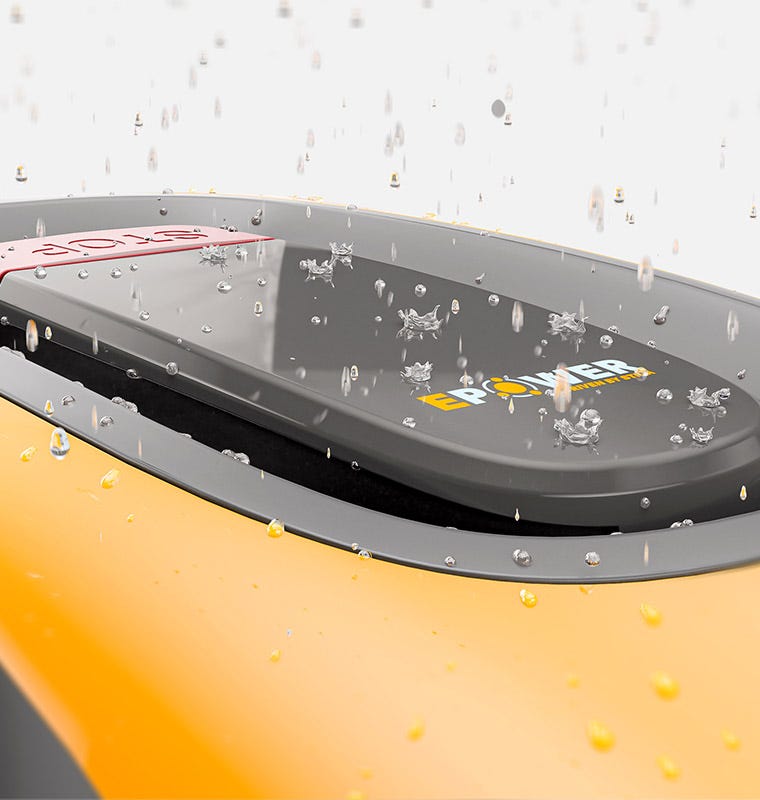 The highest safety levels
For full peace of mind
Multiple sensors provide the utmost safety – switching off the blades in under two seconds if STIGA Stig is lifted or tips over. A rain sensor also automatically sends the robot back to its charging dock when activated by rainfall.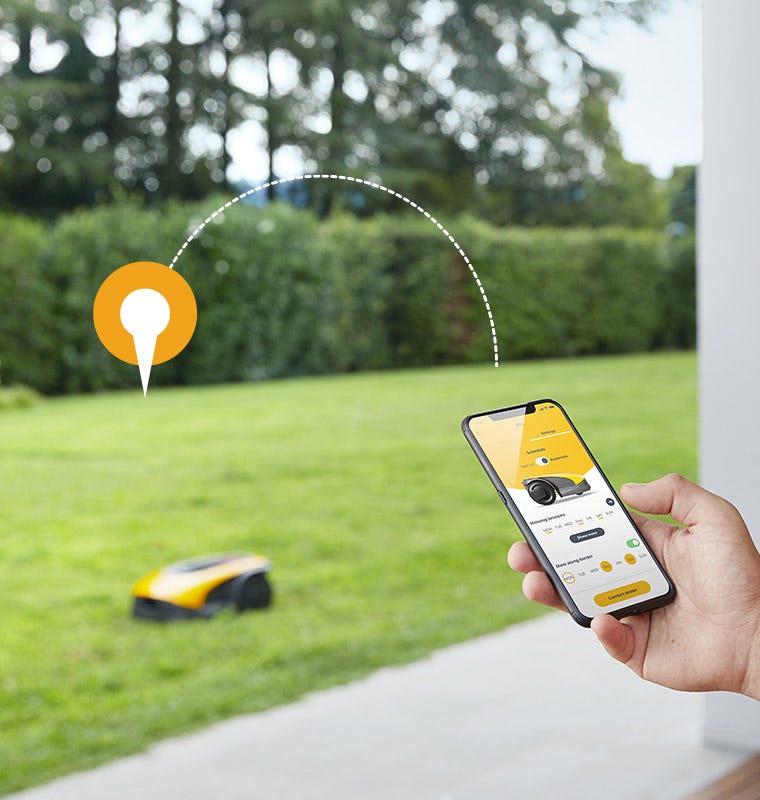 Intelligent coverage and navigation
A complete coverage, with maximum efficiency
Two front coil sensors and a static algorithm guarantee complete coverage of the lawn. And by setting 'Go-To-Cut' points via the dedicated STIGA.GO App, you can instruct the robot where to start its work.
Go to the next level robotics!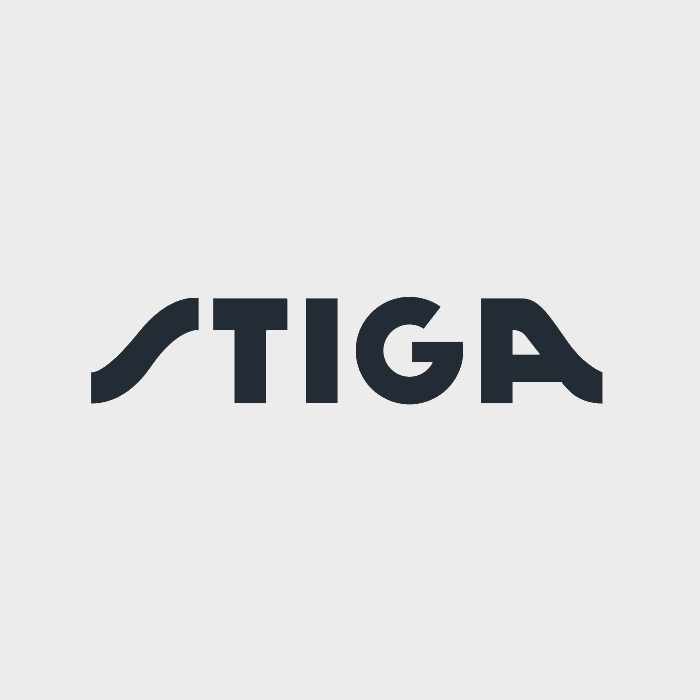 Battery robotic lawnmower
Maximum working area
600 ㎡
Max cutting time per cycle
1 h 30 min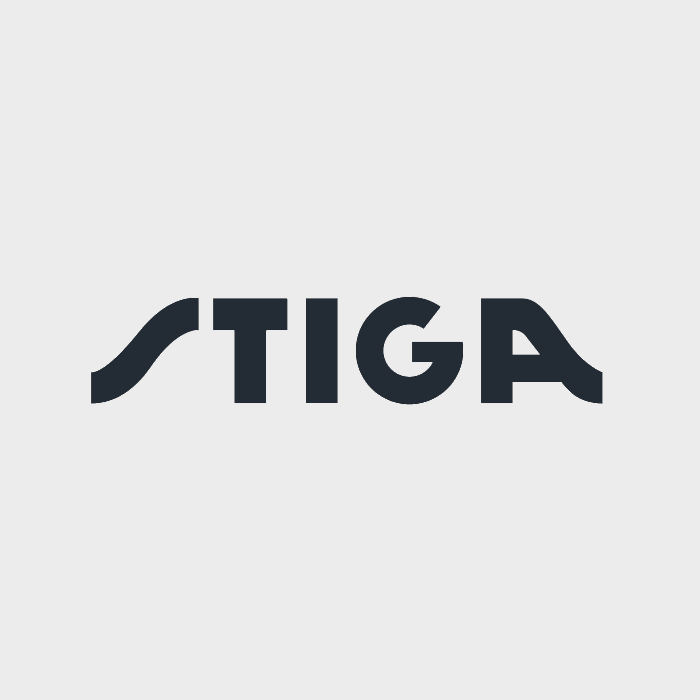 Battery robotic lawnmower
Maximum working area
1200 ㎡
Max cutting time per cycle
2 h 30 min