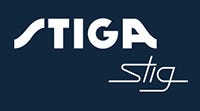 Meet STIGA Stig
A new breed of mower, engineered to work without compromise.
Robot mowers do all the work for you.
They maintain perfect lawns for people that would rather spend more time relaxing instead of mowing.
Robots are designed to be machines of convenience, but convenience alone has too many compromises.
And losing your lawn-time due to your robot is just one of them.
Meet STIGA Stig.
A new breed of mower that's engineered differently: to work without compromise.
Stig's design combines cutting-edge technology, function-led design engineering and Stiga's 90 years of know-how in building high performance, high quality lawn care machines and tools.
With STIGA's patented E-Power battery at its heart, Stig is the first robot that can properly nurture a healthy lawn in just 2 cutting sessions a day.
But, crucially, underpinning all of this is a deep understanding of the science of grass and what it needs to flourish.