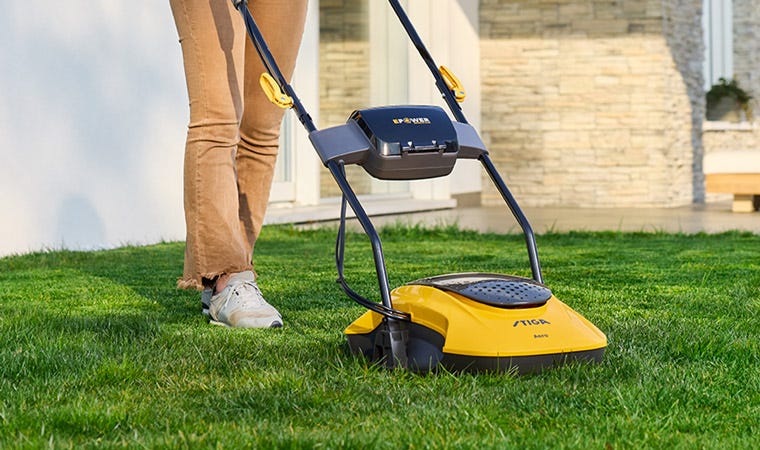 Meet STIGA Aero
The first cordless mower that glides on air. Made for small gardens.
Sets you free
Battery power means cordless. Forget getting tangled up in cords, plugging in and unplugging extension leads. Or lugging heavy mowers around steep slopes. All that hassle is now a thing of the past.
STIGA Aero is the first cordless hover mower for small gardens.
We've cut the cord... so you don't accidently do so
Cordless equals safe. Enjoy freedom and peace of mind as you mow – without having a hazardous cord to pay attention to.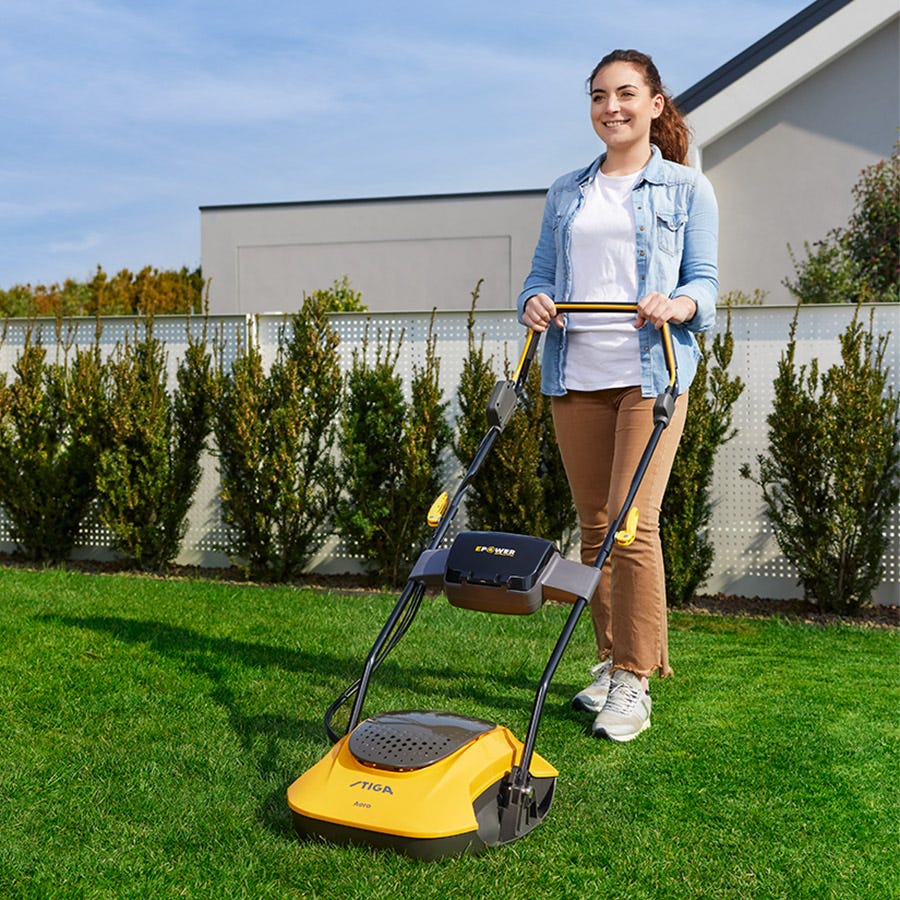 Like a hovercraft
Just like hovercrafts, STIGA's patented deck design uses aeronautical engineering to channel the airflow and create a cushion of air between the mower and the grass – optimising energy efficiency and cutting performance.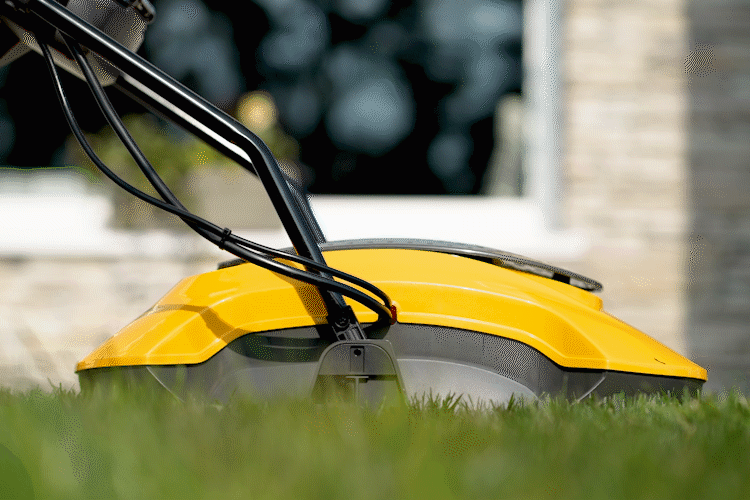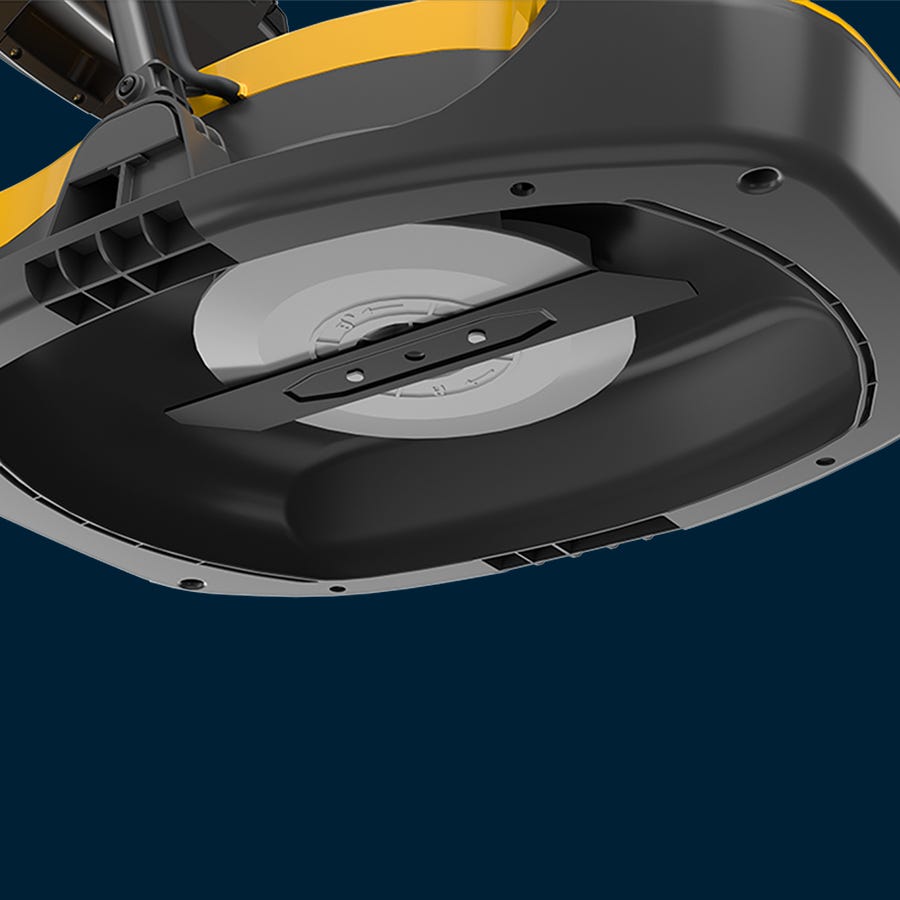 Trapping the air
STIGA's new patented aeronautical design works together with a powerful 750W to create the perfect cushion of air. The internal geometries trap the air underneath the deck itself to deliver a true lifting effect.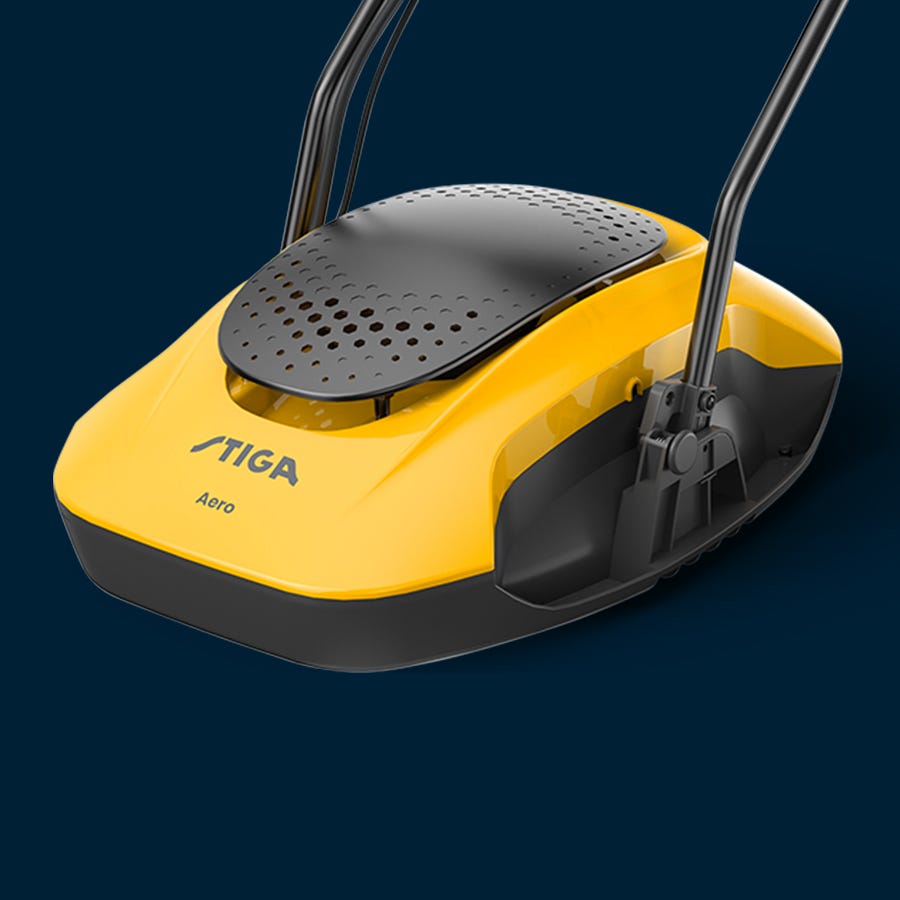 Flat means efficient
Flat with angled tips, the blades have been specially designed to expertly cut the grass without disturbing the air cushion underneath the deck.
Shareable batteries
STIGA Aero works with two STIGA ePower 20V batteries, which are compatible with all the hand-held tools and machines in the 1 Series STIGA range.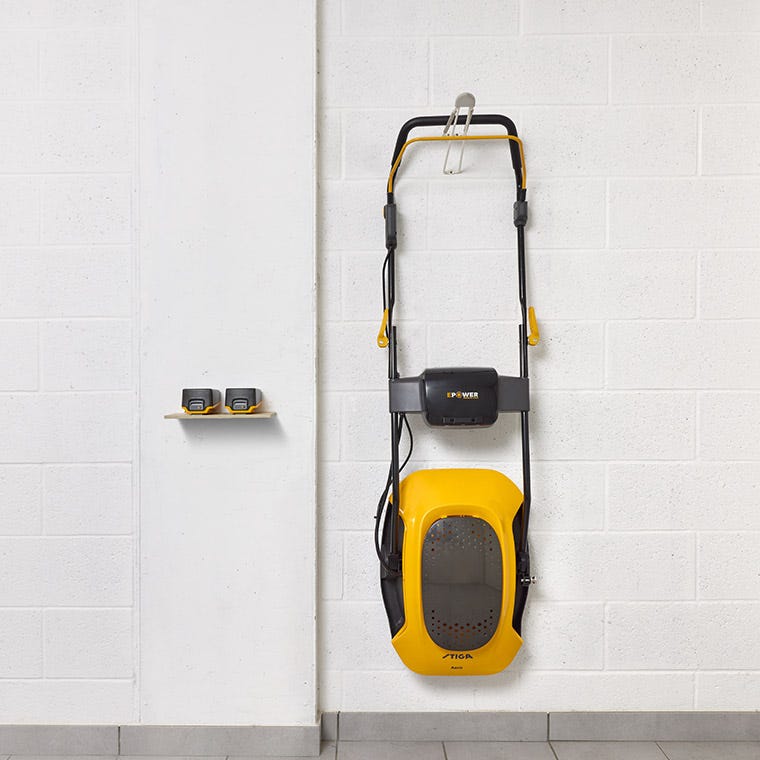 Simple to use, easy to store
On/Off handlebar control means there's no fiddling about with cutting heights or blade speeds as you mow. And when you're finished, simply hang STIGA Aero from a nail on the wall, or fold it away in a corner.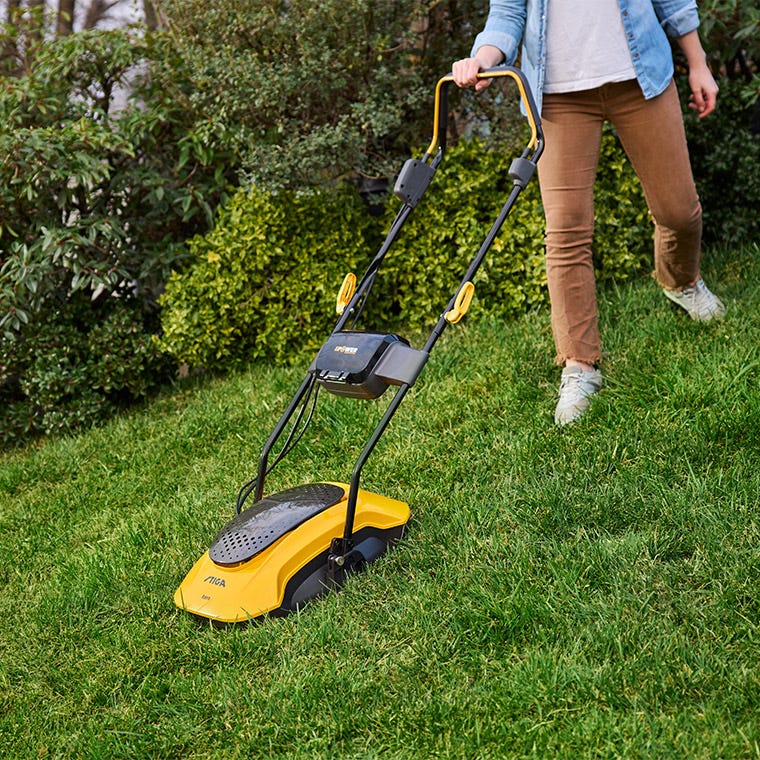 Free to move. Anywhere
Mowing steep terrain and slopes is effortless with STIGA Aero. Enjoy maximum freedom to move in any direction, being cord- and wheel-less. Ideal for lawns up to 100 sqm.