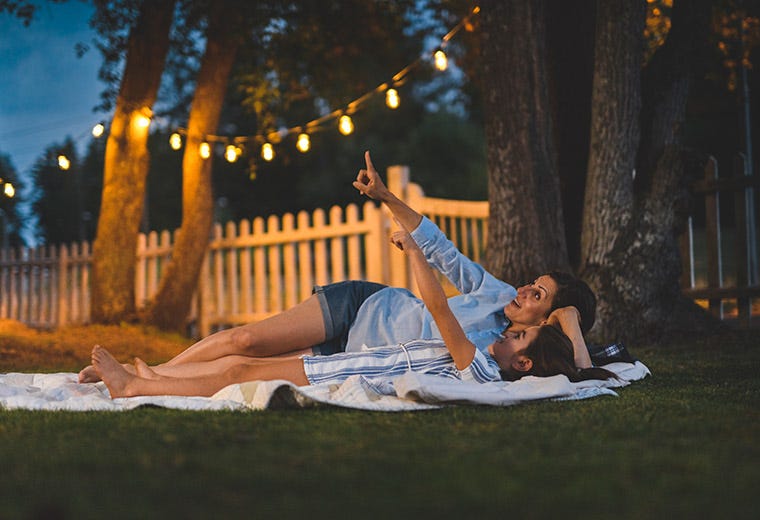 STIGA and summer: the perfect match!
From blossoming flower beds to delicious harvests, enjoy your garden in full bloom this summer – with a little help from STIGA.
The green, green grass
As your garden enters a season of rapid growth, remember to mow your lawn at least once a week. STIGA front mowers and Multiclip mowers are made for mulching, while STIGA garden tractors offer maximum collecting performance.
Summer is also the ideal time to discover the world of STIGA accessories. For front mowers, the flail mower is perfect for tackling grass and weeds up to 100cm tall – simply attach the device to the front of your machine. If a neatly striped lawn is more your style, upgrade your garden tractor with an attachable poly roller.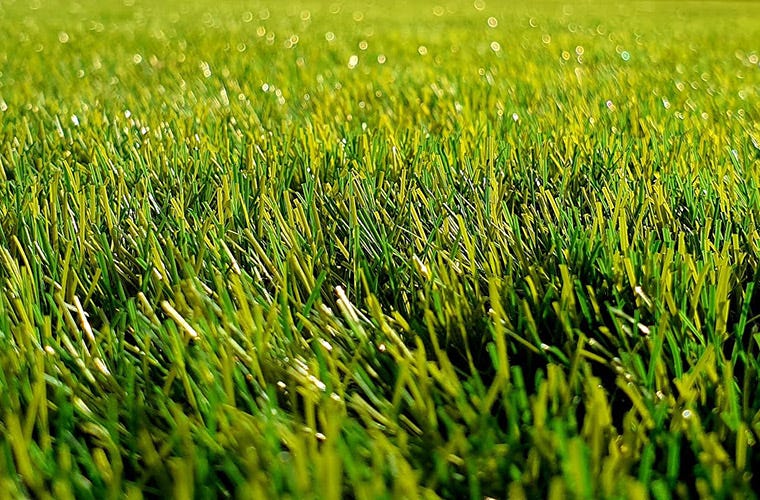 Bumper crop
Summer is a busy time for fruit and vegetables. Warmer weather means you can move delicate plants – like courgettes, squash and tomatoes – into prepared beds after a week of hardening off. For a regular supply of salad leaves, resow every 2-3 weeks.
Early potatoes, onions and garlic are ready to harvest once their leaves turn yellow. Remember to prune back fruit trees if the branches look overcrowded.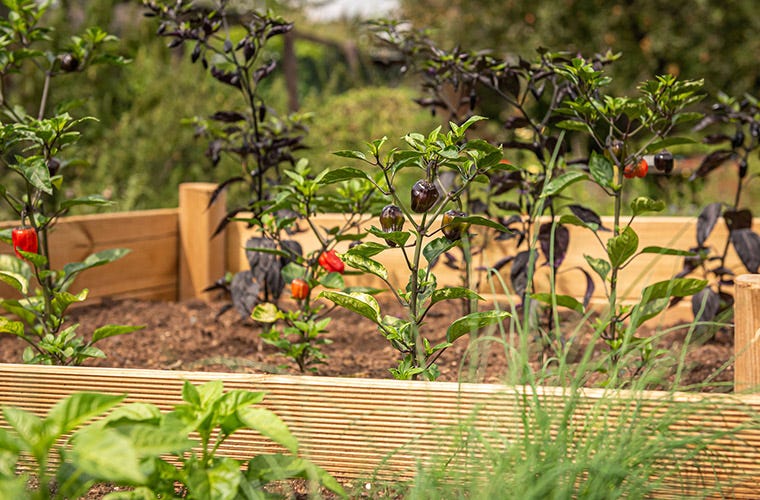 Flower fever
From delphiniums to dahlias, many of the prettiest plants in the garden come out in the summer. As well as weeding and feeding, deadheading and pruning are important gardening tasks this season. If you've got tall perennial plants, support the stems with bamboo canes. Help climbers like clematis and honeysuckle grow strong by using wire or wooden trellis.
Don't forget that weeds also grow faster during the summer. Cut through thick, wild and dry vegetation with the STIGA brushcutter and 3 ARC blade accessory.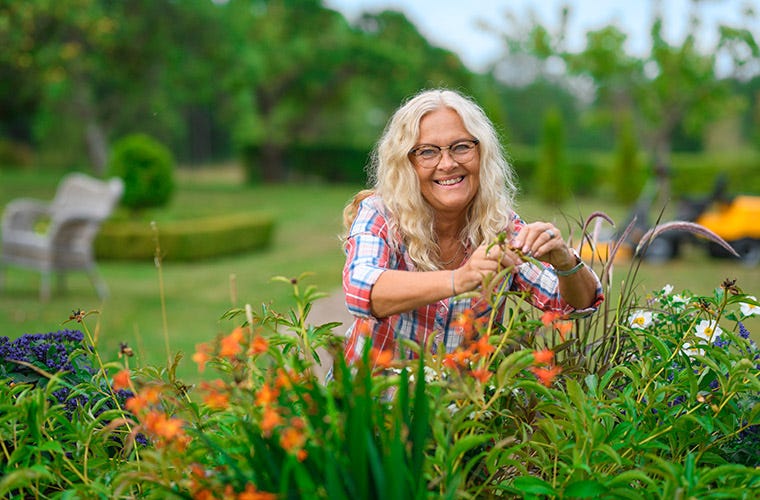 All creatures great and small
Transform your garden into a flourishing ecosystem with our top three tips:
Create shelters for insects, hedgehogs and other animals by planting hedges, shrubs and areas of wildflowers.
Leave a section of your lawn overgrown and fill it with bee-friendly plants – if you own a robotic lawnmower, simply lay the wire in the desired location.

Avoid mowing after sunset, as this is when hedgehogs and other small animals are active and looking for food. Always check the lawn is clear before mowing.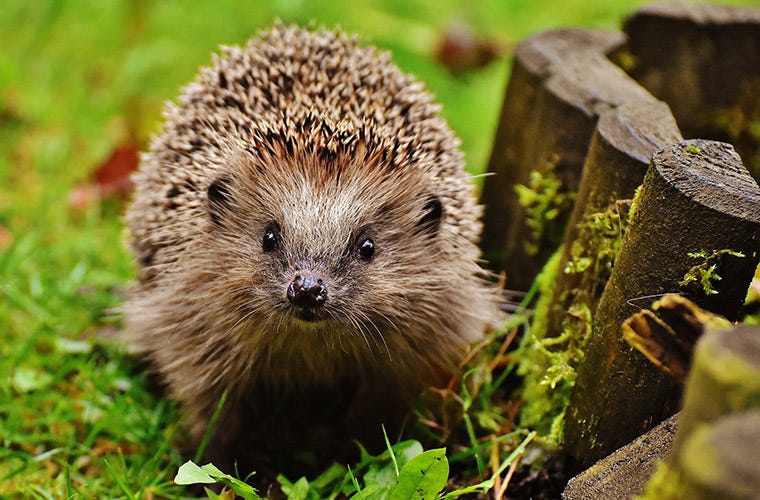 Feeling hot, hot, hot!
Protect your lawn from extreme heat by following our five golden rules:
Choose a type of grass that suits your local climate – some grasses prefer hotter weather.

Raise the cutting height of your mower to protect against sunscald. The higher the grass, the colder the grass roots – the most sensitive part of the plant.

Ensure your irrigation system works correctly and that any spare parts are to hand – skipping watering for even a day could be dangerous for your garden. Remember to keep fruit and vegetables, and flower beds, hydrated too.

Never water your lawn in the evening – grass leaves must stay dry at night to reduce the risk of parasites and illness.

Regularly check your lawn for strange-coloured circles or mould, and seek professional advice if necessary.