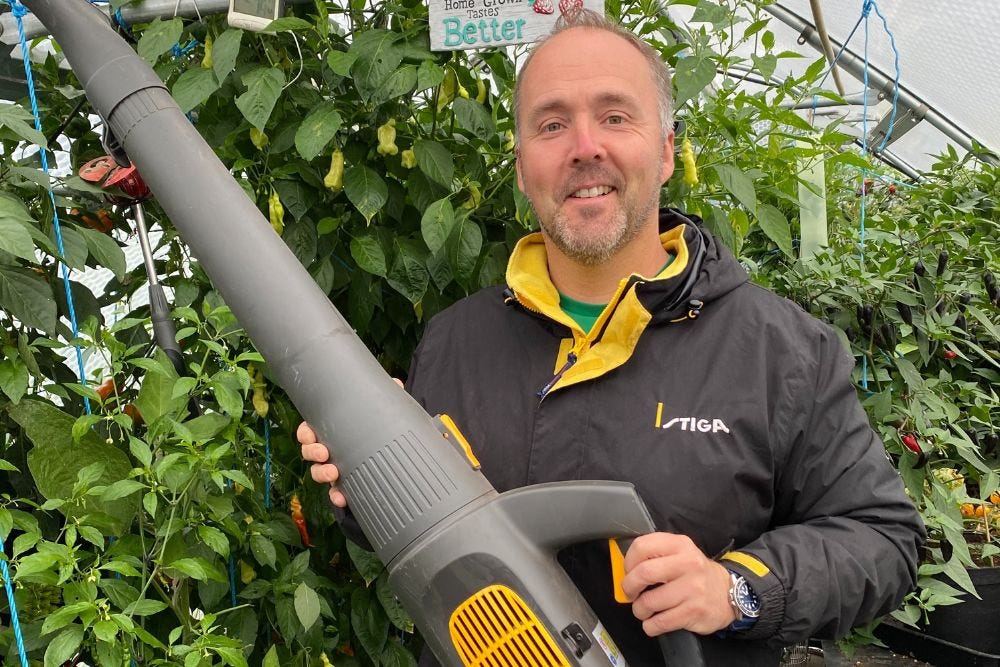 In the Garden
Here's a few tips for helping prepare your gardens,
Weed your growing areas and borders to prevent the weeds from seeding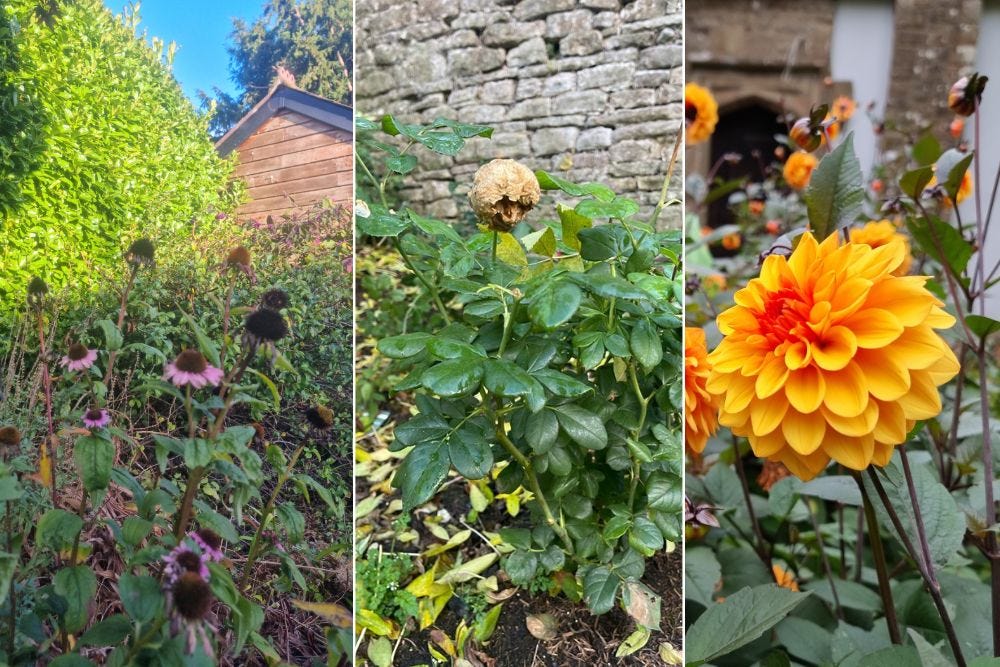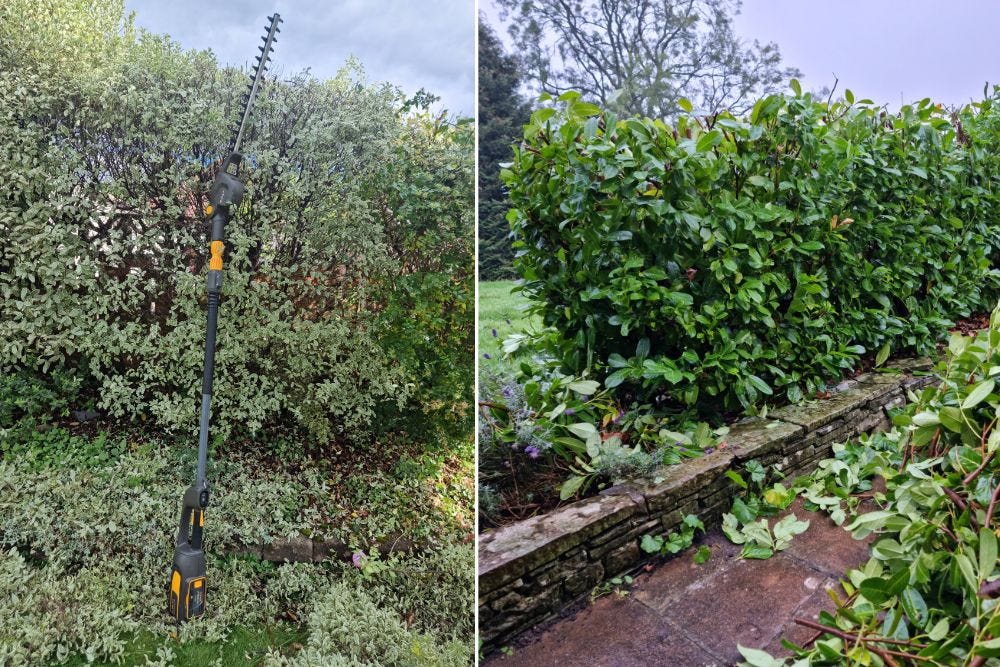 As well as preparing your garden for Winter, make sure you continue to water and feed outdoor pots (weather permitting). Feeding and watering pots around this time will mean you can enjoy extended flowering well into the autumn.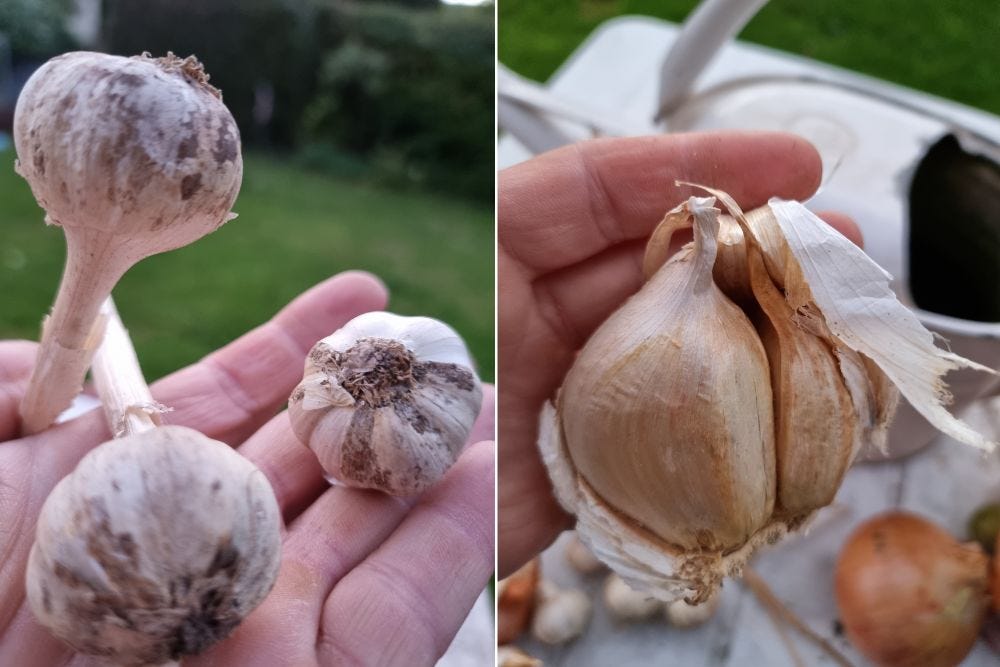 Prepare and plant garlic cloves in a sunny well-drained spot, 15cm apart, with their tip 5cm below the surface
Finish picking your remaining runner beans. Make sure you leave a few beans to ripen fully, so you can save the seeds for planting next year.
Cut down the ferny shoots of asparagus to soil level once they've turned yellow, then add to the compost bin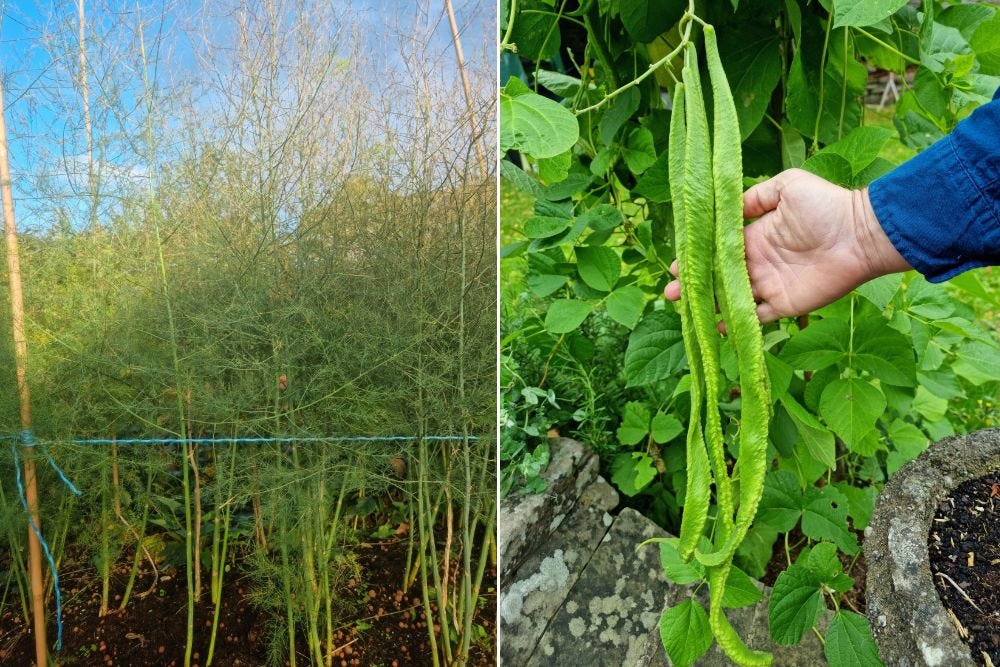 Divide large clumps of herbs, such as chives, lemon balm and marjoram, then replant or share with friends
Gather up canes and plant supports that are no longer in use, and store indoors over winter
Collect up hoses and drip-feed systems and store indoors over winter, so they don't freeze and split
In the Greenhouse
As your Greenhouse crops start to diminish,
Clean out the greenhouse to get rid of debris that can harbour overwintering pests and diseases. We give ours a leaf blower treatment with the STIGA SAB 700 AE Leaf Blower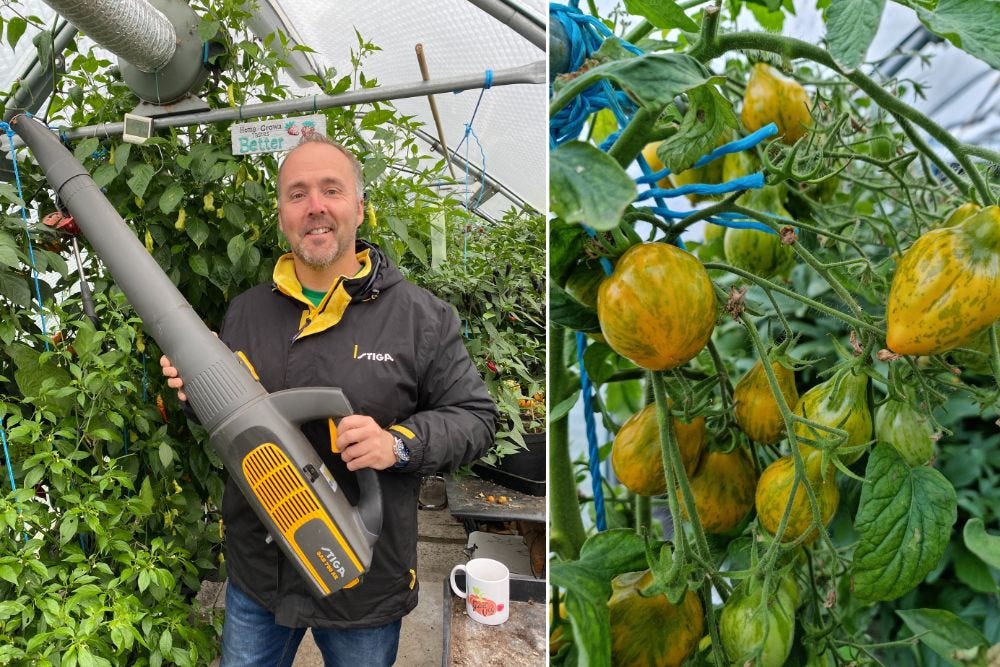 Wash down your greenhouse/polytunnel to maximise the penetration of the weaker autumn daylight.
Spread out harvested onions and garlic on greenhouse staging to dry thoroughly before storing.
Try to collect as much of the natural rainfall as possible. This can be stored over winter in recycled water butts and IBC tanks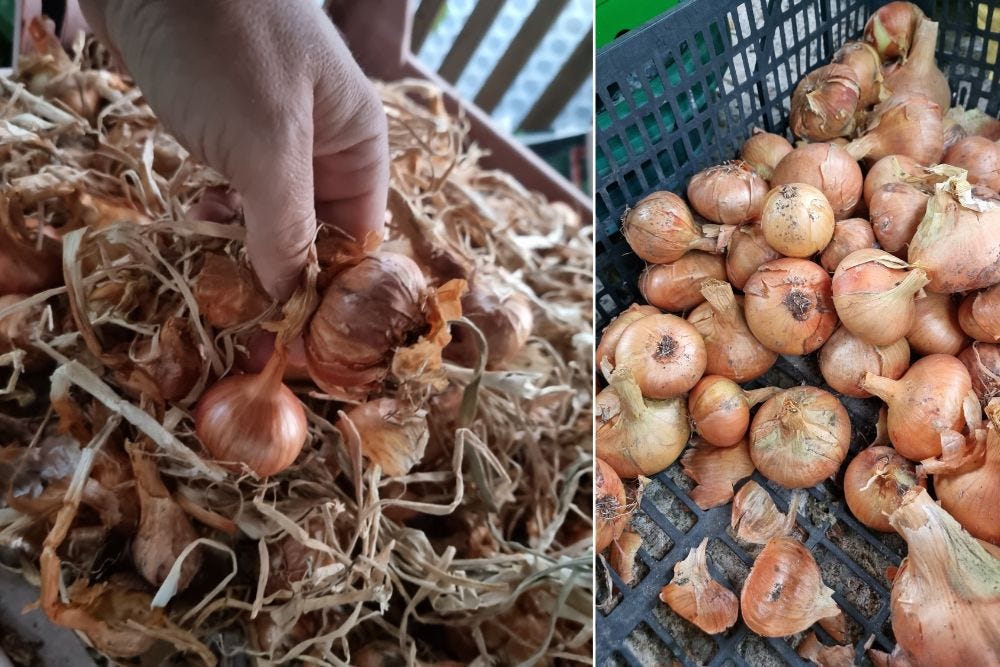 Lawns
Lawns have taken a hit over the dry Summer months. There's a few tips below to perk up your lawn in readiness for 2023:
Apply an autumn lawn feed
Dig up perennial weeds, removing every bit of root
Fork over your lawn and top dress with grit to improve aeration
STIGA has a range of tools to help you get through all seasons. Find out more here