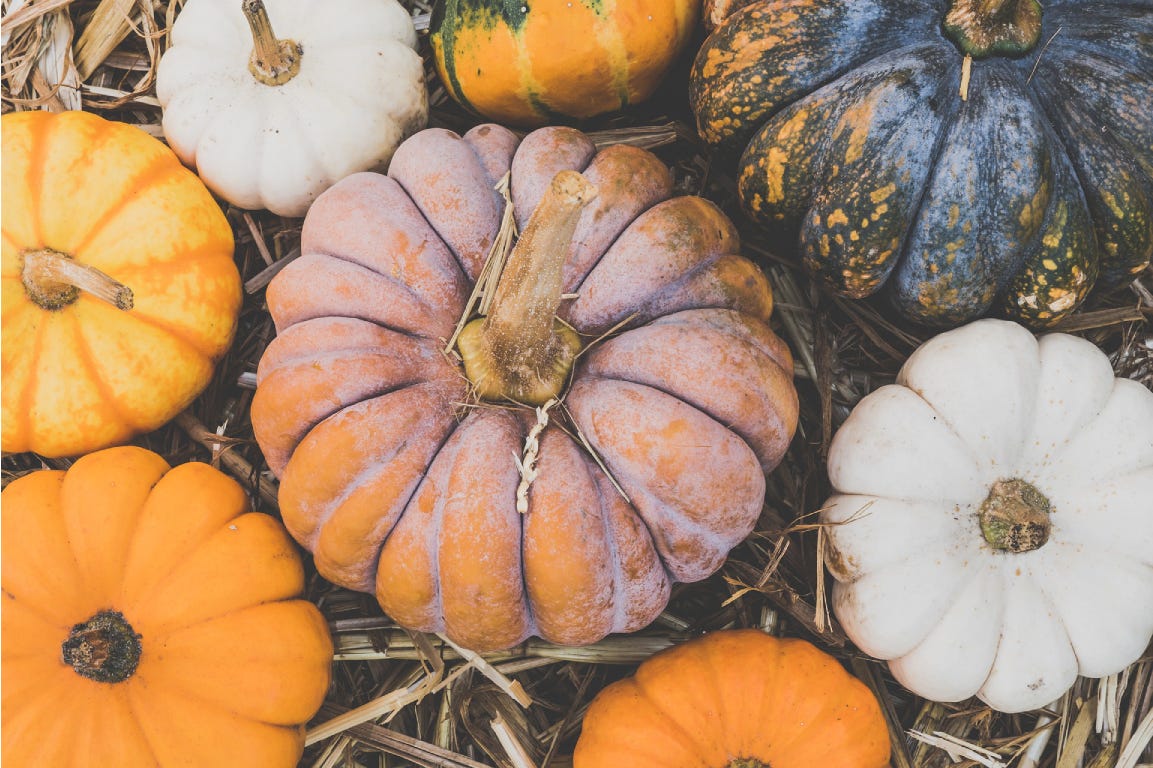 How to decorate your garden and welcome the arrival of Halloween!
Here comes the most ghoulish party of the year: Halloween! Would you like to celebrate this hugely popular early-winter festival as they do in the UK and USA? If so, you can furnish your outdoor space with lots of scary decorations, making it the ideal place to receive the hoards of 'trick-or-treat' kids arriving at your door!
You won't need to spend lots of money to make your garden scary; with just a little imagination, you'll be able to do it all yourself! Halloween wouldn't be the same without the traditional pumpkin: scoop-out the flesh, use a marker pen to form that terrifying expression, carve-out the face and insert a candle: a classic horror effect is assured! You can also make lamps with detergent containers: just draw-on your best monster-face, insert a lightbulb and sit back and enjoy your monstrous creation!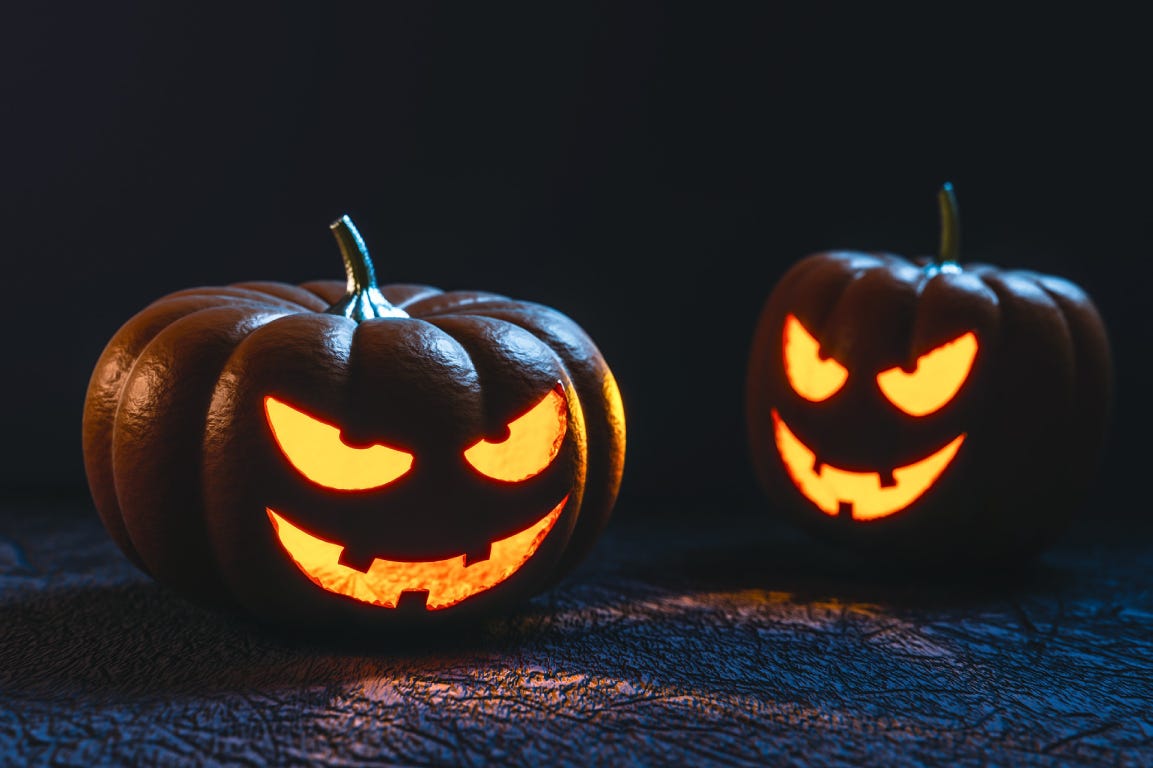 Pumpkins are not the only horror figures; there are also ghosts, witches and skeletons to consider. Trees are the ideal support for hanging items like cobwebs and skulls. To produce your garden ghosts, all you'll need are white envelopes or old bed-sheets: simply draw eyes and a mouth on the plastic or fabric and cut them out! You can then fix your ghastly ghoul to the tree using hooks, ropes or adhesive tape.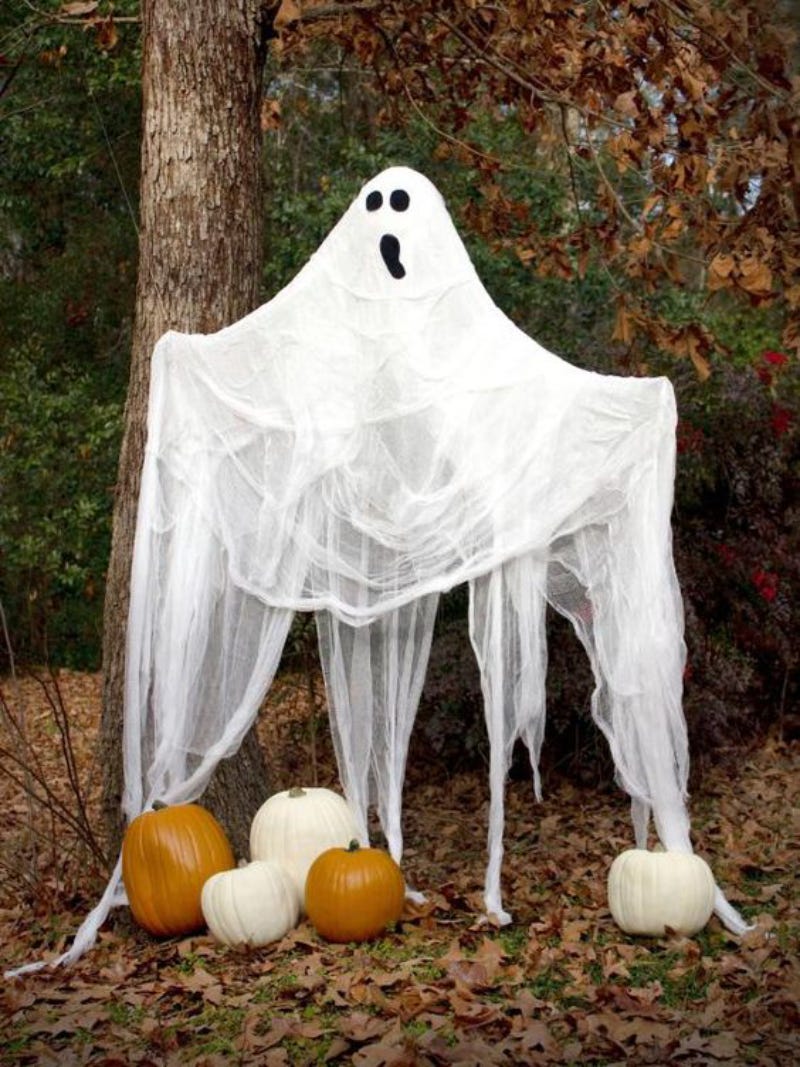 A 'cemetary' in the garden is essential at Halloween - using polystyrene or cardboard, you can make genuine-looking gravestones with a marker or spray-can. An even more spooky atmosphere can be produced by planting an old doll's hand or 'skeleton bones' in the ground.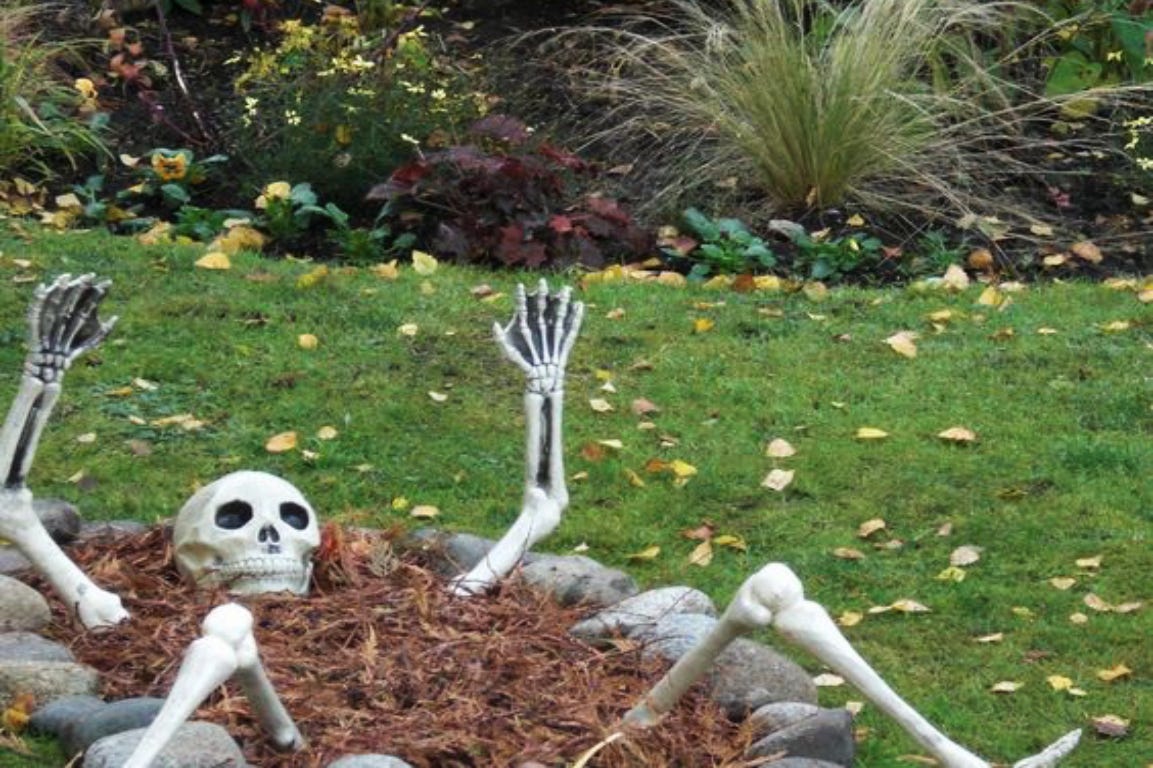 So, your garden is ready for the scariest night now: and you? Ready to trick or treat?