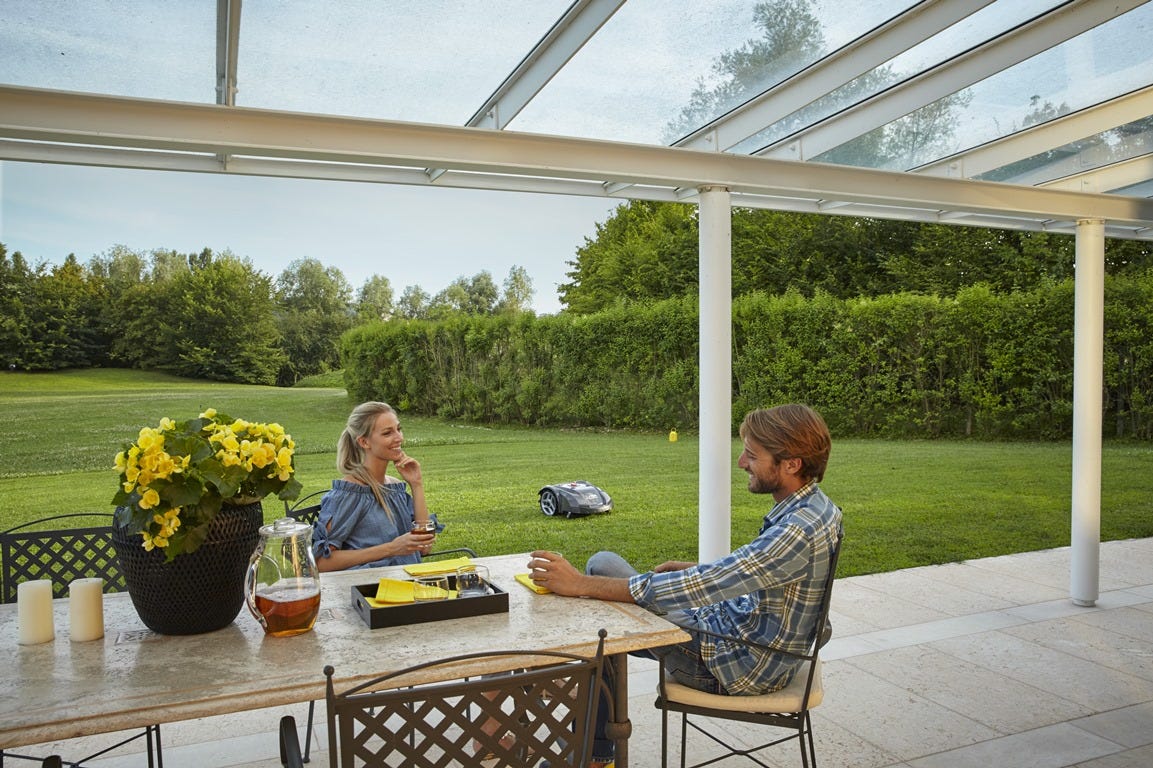 1. No intervention
Apart from the initial set up (having the perimeter/zone wire installed under the lawn surface); a robot lawnmower such as the STIGA Autoclip 225 S does its job without any intervention. It determines the places to cut and will autonomously return to its charging station.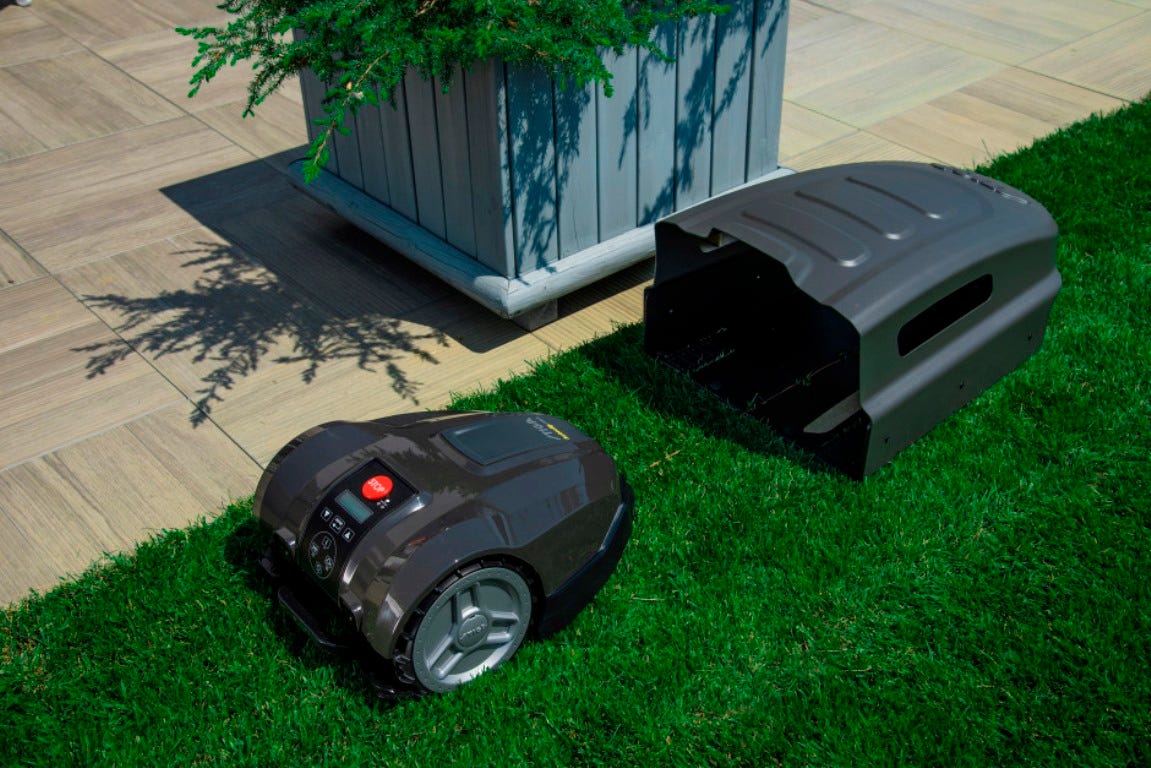 2. Less energy, less pollution
A mowing robot releases no emissions during use, and if you're "hi-tech", a solar panel to charge the robot will offer you a 100% renewable and green solution.
3. Minimal noise
The robot emits only a slight hum. It is a distant memory of the petrol/electric engines that are forbidden to be used on a Sunday! The robot lawnmower will not prevent you from reading quietly in the garden.
4. A perfect lawn
As it performs a continuous cut, the robot lawnmower produces the perfect grass height across the lawn at all times. Its small size limits the "walking" effects that conventional mowers produce when the terrain is uneven.
5. Mowing almost all of the time
As long as it does not rain, the robot works well in many weather conditions, that would otherwise make you want to stay indoors and not mow your grass with a conventional lawnmower!
6. Blade protection
The design of the robot, with its special blade protection, greatly reduces the risk of injury compared to a conventional mower. In addition, the robot does not produce any emissions as it is battery-powered.
7. No waste to manage
The robot's mulching system eliminates the issue of what to do with the grass clippings, as these are chopped into tiny particles on the spot and recycled back into the lawn.
8. Intelligent cutting
In a classic garden, there is an art to cutting the grass both quickly and efficiently. With a robot mower, it has the intelligence to determine its cutting circuit, so you don't need to worry.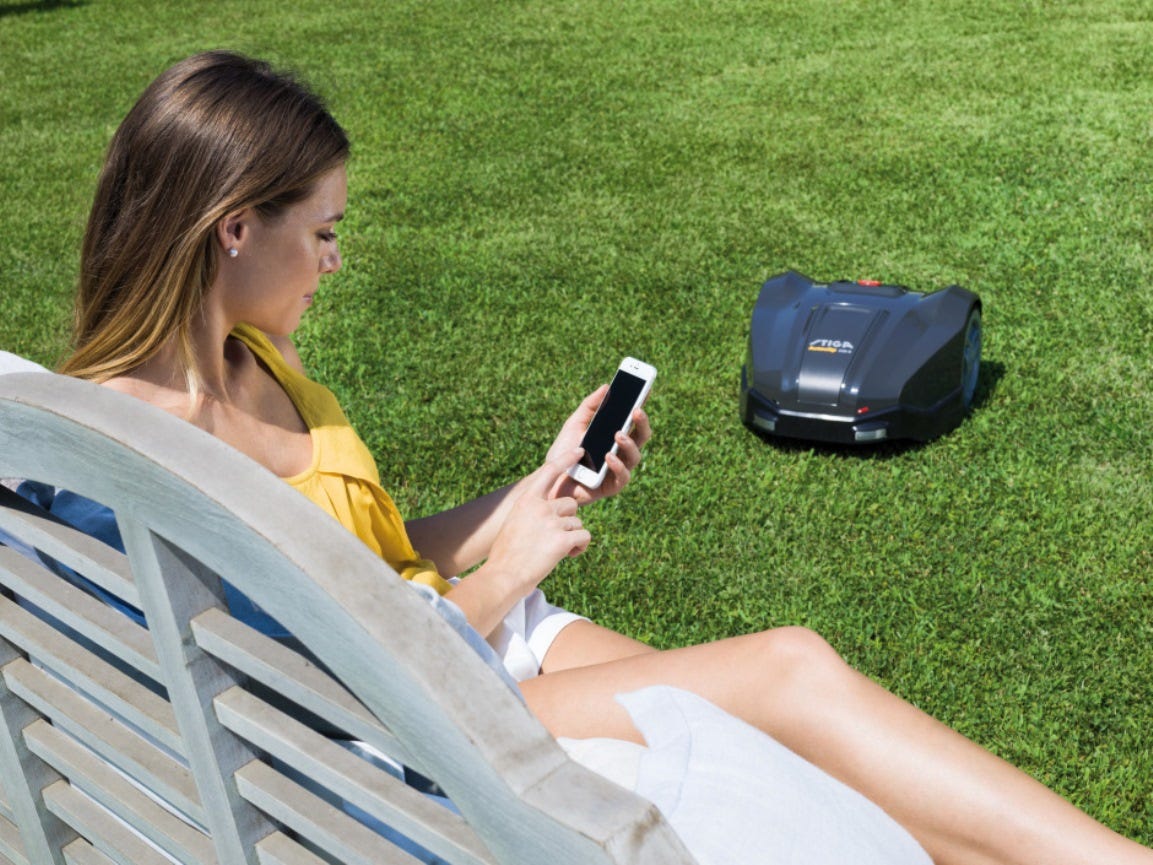 9. Even in narrow spaces
As long as the area to be mowed is well defined, the robot will be able to pass into the narrowest of areas, where a conventional mower would have difficulty.
10. No risk to children or animals
The low shape of the robot and the blade's positioning under the deck prevents any risk of injury. If it bumps against an obstacle, the robot will automatically stop thanks to its safety sensors, or it will change direction to continue its work.