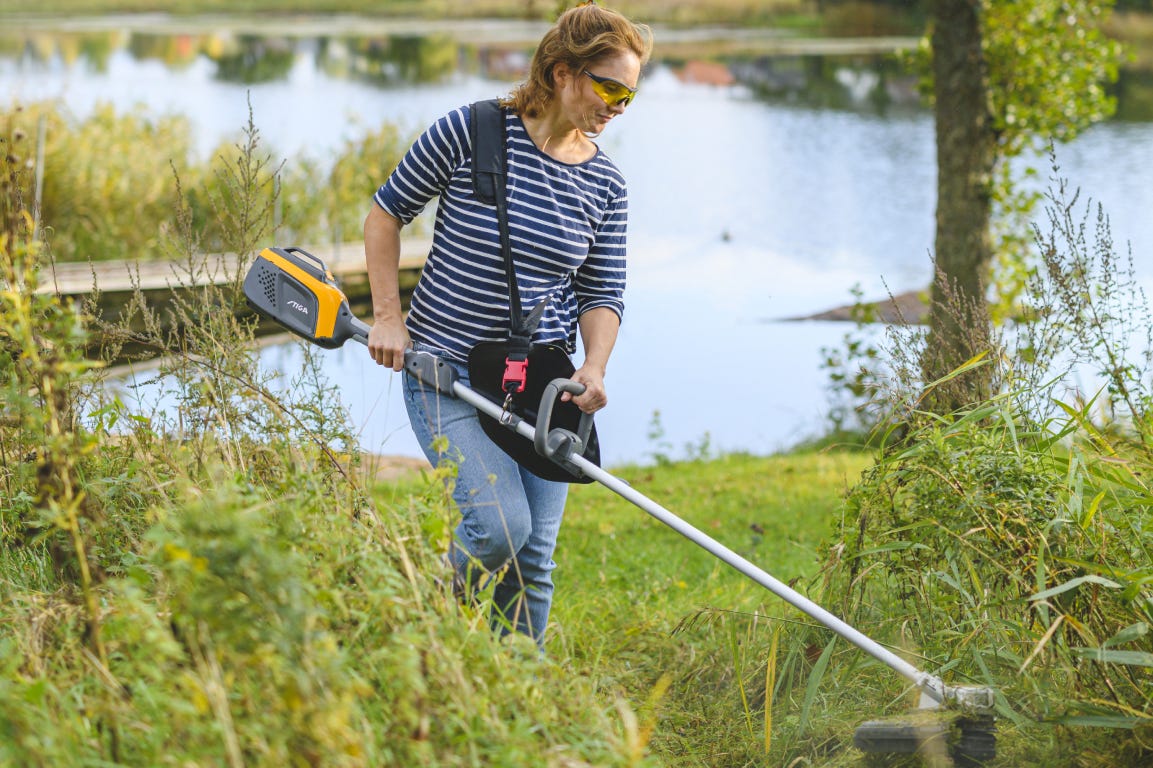 There's a suitable power-tool for every application!
Beautiful gardens are characterised by their attractive finish; something that's quick, easy - and fun - to achieve with a portable mains-powered or cordless tool.
If you like the idea of taking an efficient, low-noise approach to hedge maintenance, a battery-powered hedgetrimmer is the perfect assistant! As well as being quiet in operation, they emit no nasty exhaust fumes and have no cable to restrict your movement.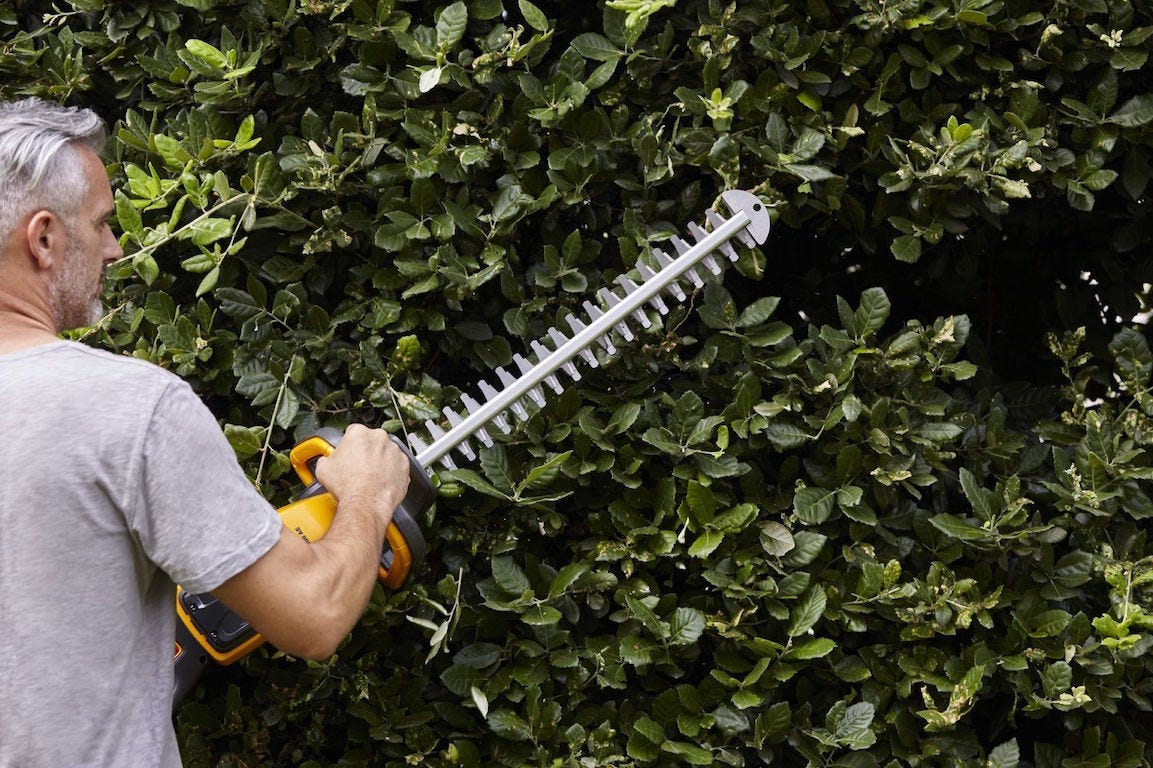 Our choice: The new STIGA SHT 500 AE hedgetrimmer comes equipped with a premium 48v lithium-ion battery and offers a generous blade-length that makes it suitable for pretty much any hedge. The adjustable handle means you'll be able to trim the sides and tops of hedges without having to adopt an unnatural and uncomfortable body position.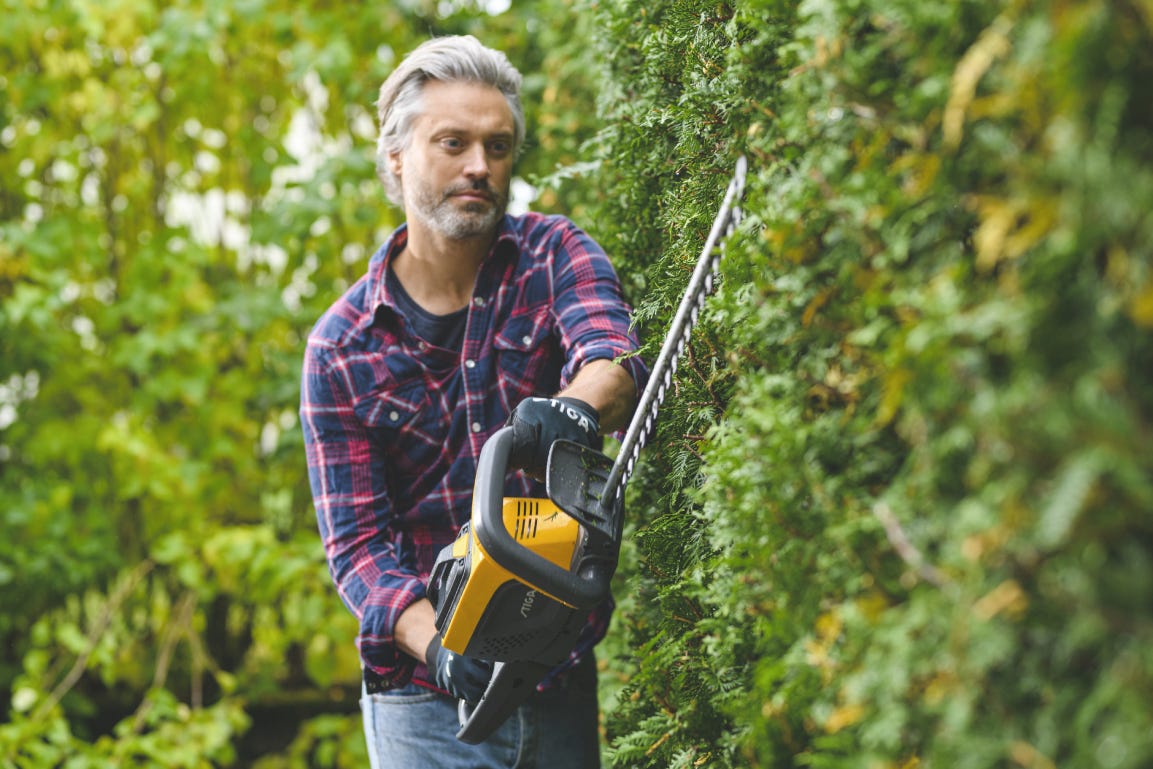 If you need to clear grass and weeds from hedge bases, lawn edges and fence lines, then go for a brushcutter! A brushcutter will also prove a handy workmate for tackling vegetation-covered slopes, ditches and verges.
Our choice: The brand-new 48v SBC 500 AE cordless brushcutter from STIGA features a line head for grass and weeds; and a brush blade for clearing nettles, scrub and other more challenging growth. It offers all the usual advantages of battery power – minimal maintenance, no neighbour-annoying noise, no exhaust emissions and no restrictive mains lead.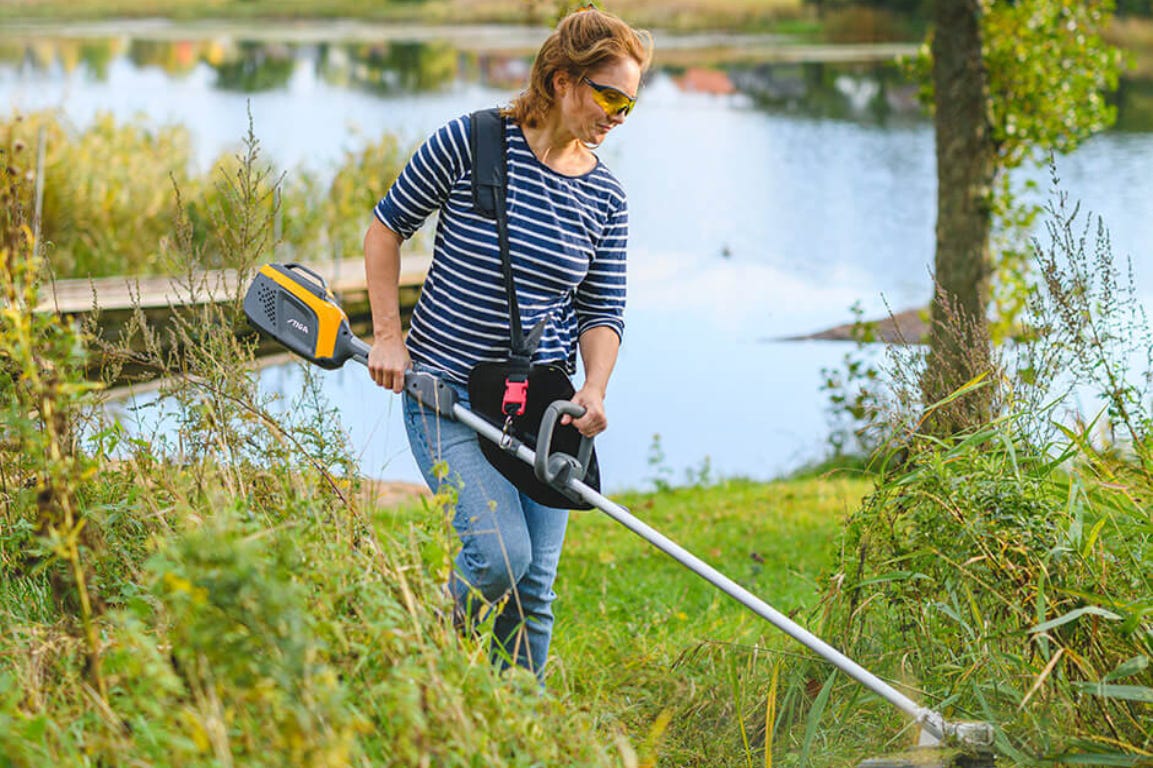 Leaves, hedge-cuttings, grass-clippings and other garden debris can be quickly and efficiently shepherded into to piles ready for composting or shredding with a battery-powered blower!
Our choice: The SAB 500 AE cordless blower is a powerful but lightweight and easy-handling machine that will make short work of tidying your paths, driveway, decking, patio or terrace.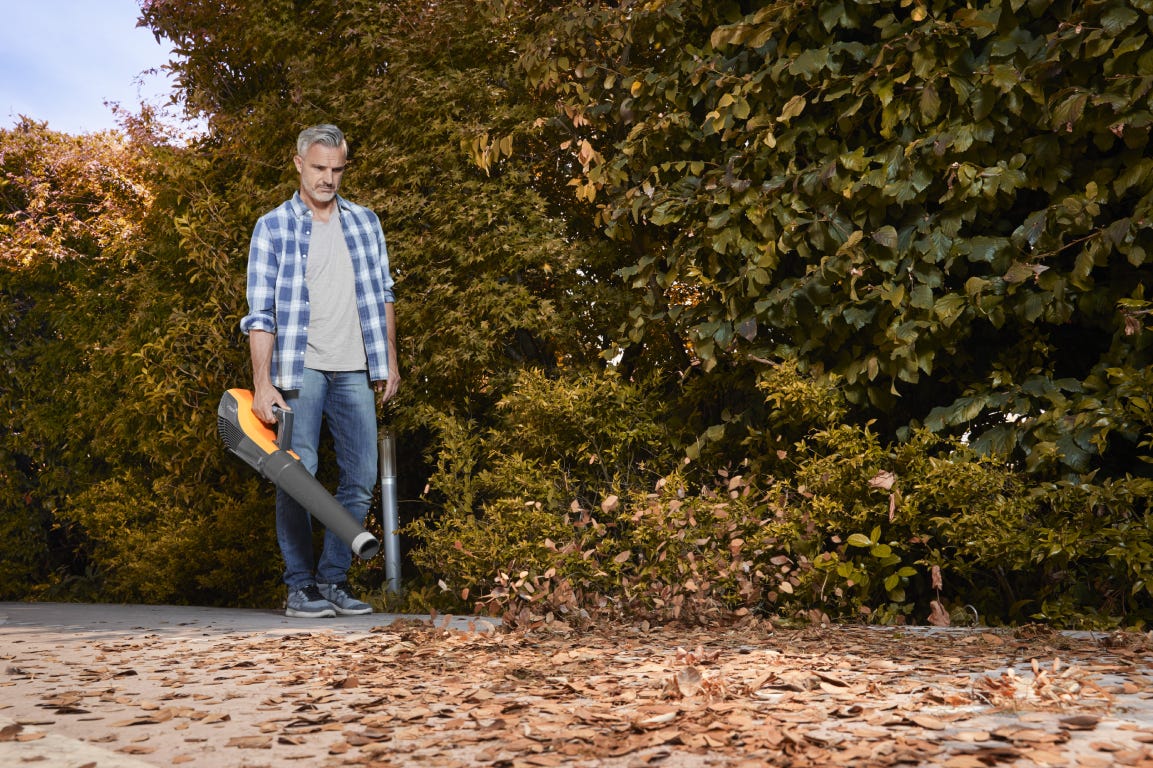 A tip: if you buy two or three tools simultaneously, choose the same battery voltage (24v or 48v). You'll then be able to use the same batteries across all your tools, thereby saving a significant amount of money.
Whichever cordless or electric garden-tool you choose, you can be sure you'll never want to go back to petrol-power in your battle to achieve the perfect outdoor space!