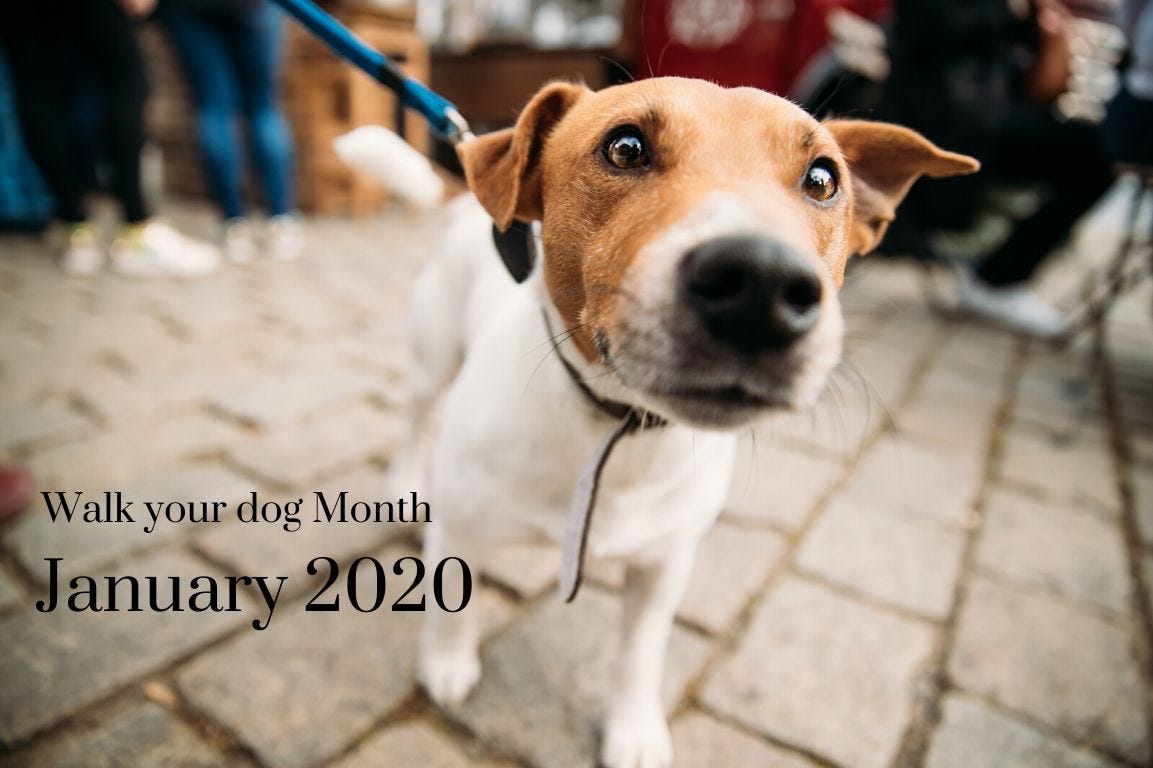 Walkies help to keep dogs healthy AND happy, because as well as the physical exercise, walks are also a great de-stresser for them. Here are a few tips to follow for a pawsome walk.
Frequency: Dogs need at least one walk a day - two is best, if possible. Yes, chasing a ball in your secure garden is fun for them, but you can't beat a decent walk in a different environment.
When: The best time is just before feeding them. If they have already eaten, give them at least an hour for the food to go down as exercise on a full stomach is as bad for dogs as it for us.
Length: How long you walk your dog for each day depends on its breed, age and health, but the People's Dispensary for Sick Animals (PDSA) suggests between 30 minutes and 2hrs+. Small breeds, puppies and older dogs won't appreciate long treks, while fit and healthy larger breeds will usually enjoy them. You'll know how long your dog needs - if they are exhausted at the end, make the walks shorter; if they're still full of energy, they might need a bit longer.
Where: Variety is the spice of life, so try and vary the location of your walks. It keeps the walks exciting for the dog, especially with all those new trees and bushes to sniff around in!
Do your bit: You can add to your dog's enjoyment by actively joining in. Walking should be about bonding, as well as exercising. So put your mobile phone away and focus on your dog - otherwise, they are likely to get bored. They might even start to dislike going out for walkies. And allow them the time to have a good old sniff around - they love it and it helps them to de-stress.
Throw in some fun: Where safe and secure, and if your dog has been trained recall, let them have a good run-out off the lead. Always use a ball (not small enough for them to swallow), and never use a stick which might injure their mouth. Adding a few minutes of varied walking for part of the walk - short bursts of faster walking and then normal pace - is another way to add fun. It's also a good exercise for both you and your dog.
And finally … It goes without saying that your dog should be microchipped or wearing an identity tag on its collar - better to be safe than sorry!
Enjoy your walkies!